With so many different models out there, deciding on your first dirt bike can be a daunting process. To help you choose, we've compiled a list of things to keep in mind when browsing through the various makes and models.
What is your height and weight?
Your height and weight are a big part of making the right bike decision. You'll want to feel comfortable on the bike. When you first start riding, you may feel like you have more control when you can sit on the bike and touch the ground with both feet. However, as long as you can touch the ground with one foot, you are more than capable of holding up the bike and starting and stopping safely.
Consider this: Some of the best woman motocross racers in the world are less than 5-foot-4, and yet they race 250F and 450Fs motorcycles (the larger-sized motocross bikes). However, the the weight of the bike in relation to your weight is another issue. Make sure to get a bike that has enough "grunt" or "get up and go" for your weight. Also, make sure the bike isn't too heavy for you to pick up. Try it—lay the bike down and see if you can manage to pick it up on your own. If not, move on to something lighter.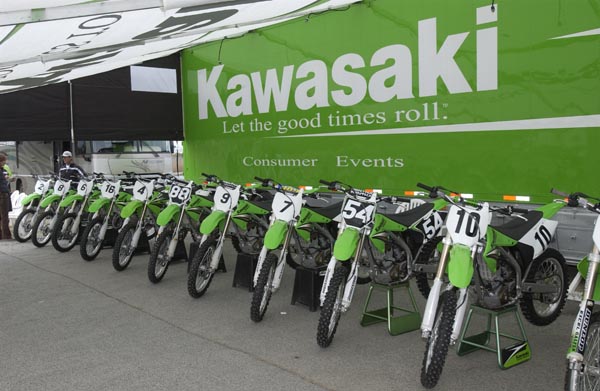 Do you want a four-stroke or a two-stroke?
The difference between a four-stroke and a two-stroke is the way the engine works. In simple terms, four-strokes have smooth power delivery, whereas two-strokes have abrupt power delivery, meaning they're "snappier" but harder to control. It used to be that four-strokes were sluggish and heavy—and thus not the best choice for race bikes—but over the last couple of years, motorcycle manufacturers have dedicated a lot of resources toward research and development of four-stroke race bikes. They are now lighter and snappier, but they still have smooth power. Of course, if you compare the cc's (the displacement of the motor) of a four-stroke versus a two-stroke, the two-stroke will have more power.
Both two- and four-stroke bikes require basic maintenance. Two-strokes call for pre-mix gas, which means adding oil to your gas at a specific ratio. They also usually require more top-end rebuilds (replacing the rings and pistons) than four-strokes do. Four-strokes can run on regular pump gas, but their engine oil needs to be changed more often than a two-stroke's does, and the oil filter needs to be changed regularly—how often depends on how hard and how long you ride your bike.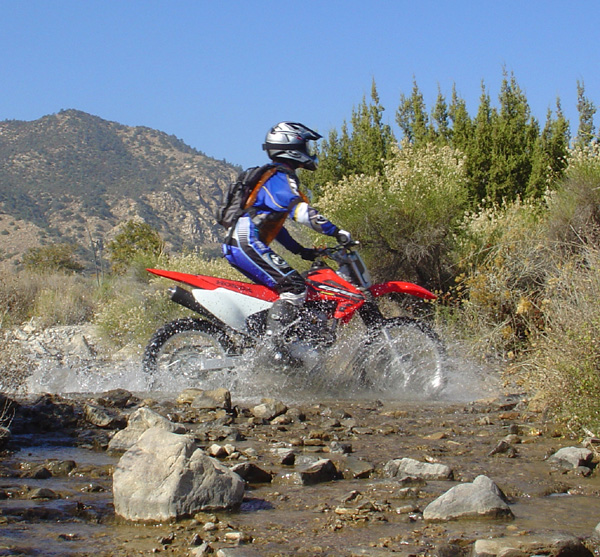 Are you interested mostly in trail riding or in track riding?
If you are planning to mostly trail ride on your bike, you should look for a four-stroke bike with hand guards (to protect you from trees and rocks), a skid plate (to protect the bike from rocks), a headlight (for safety during the day and for better vision at dusk), and possibly an electric start (to make it easier to restart the bike if you get stuck in a tricky spot on the trail). You can also look at dual-sport bikes, which are street legal. Depending on where you live, this can be a great way to eliminate the need for a way to transport your bike to off-road riding areas.
If you are riding tracks (motocross), you are going to want more of a race bike, such as a 250F (four-stroke) or 125cc (two-stroke)—something lighter with better suspension for jumping. Keep in mind that a motocross bike can be used on trails, but a trail bike has a harder time crossing over to the track. This is because trail bikes are heavier, and their suspensions are not set up for jumping.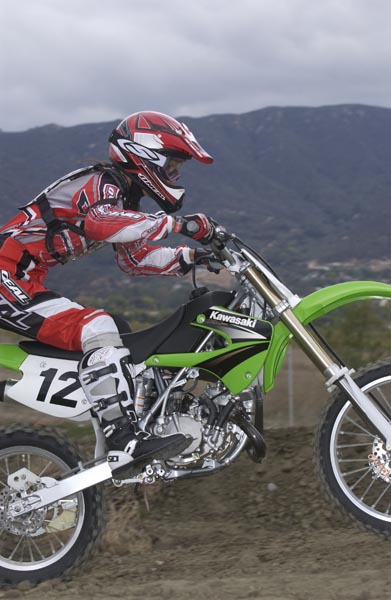 What is your ability level?
Because we are assuming most people reading this are beginners, what we are really asking is, how aggressive are you? Do you adapt to new things fairly easily? Do you participate in other action sports? If so, you may want to look into getting a bike that you can progress into rather than a bike that you will outride within a year.
Are you open to buying a used model?
A used bike can be a great and affordable way to ease into the sport. A used bike that has been well taken care of is a good way to start, so look for one that is no more than five years old (three if you're considering a 250F). This way, you'll have a better shot at getting a bike that hasn't been abused.
Regardless of its age, how do you know if a bike has been taken care of? First, look for anything broken or bent. Then start the bike and make sure it doesn't make any weird noises. Once you've done that, take the bike for a ride and see how it drives and feels. If you are unsure about bikes, have someone who knows motorcycles look at it with you. In addition, always try to get the owner's manual when you purchase your bike. The owner's manual will come in very handy when you have to do basic maintenance, and it should contain instructions on how to remove the air filter, adjust the chain, check the tire pressure, and so on. Also be sure to ask the previous owner for receipts for all services done on the bike. This will give you a good history on the bike's maintenance and any issues the previous owner may have had.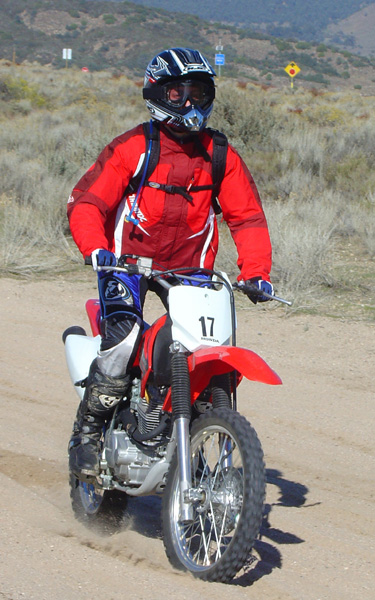 Examples of Popular Dirt Bikes
Dirt bikes designed for trail riding and beginners (these bikes are four-stroke unless otherwise indicated):
Honda CRF150, CRF230, CRF250X, CRF250R
Kawasaki KLX110
Suzuki DR-Z125
Yamaha TT-R110, TT-R125, TT-R250, WR250, YZ250F
KTM 150 XC and 200 XC- W (two-stroke)
Dirt bikes designed for motocross:
Honda CRF80R
Kawasaki KX85 and KX100
Suzuki RM-Z250 and RM80
Yamaha YZ85 and YZ125
KTM 125 SX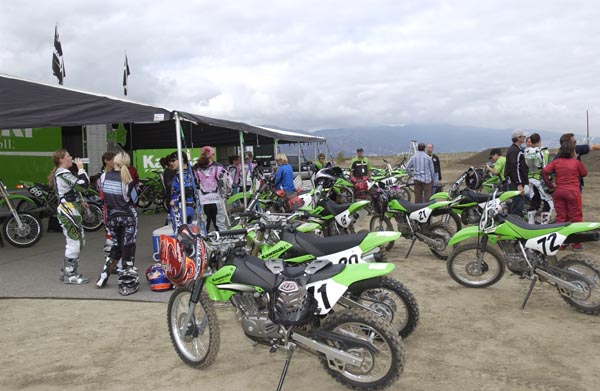 Miki's Last Bit of Advice on Dirt Bikes
Note on 80cc bikes: Some salespeople will direct women toward 80cc machines because they seem like the right fit in terms of size. However, keep in mind that 80cc bikes are actually better suited for young and aggressive racers.
Note on 450F bikes: A 450 is by no means a beginner bike. This type of bike has an extreme amount of power and is best left to experienced riders.
Note on brands: All the brands of dirt bikes listed above are good. If you are buying new, choose a motorcycle dealership that offers the best customer service and is involved in the motocross or dirt bike community, either through sponsorships or through rider events. Another option is to choose a brand that expressly supports women-specific motocross and dirt bike riding. Reading the bike reviews in dirt bike magazines is a great way to become more knowledgeable about the various brands and models available.
Miki Keller is the founder of the Women's Motocross Association (WMA).