At its most basic, dirt bike riding falls into two categories: motocross track riding and trail riding. Whichever type of riding you choose (and hopefully youll try both), its important to remember that riding a dirt bike is very different than riding a street bike. Just because you took the MSF Basic RiderCourse to learn to ride on the street—and just because you dont need a license to operate a dirt bike—doesnt mean you can just hop on and learn as you go. As with street riding, there are right ways and wrong ways to execute particular riding skills. Knowing the right ways will increase your safety and minimize your risk.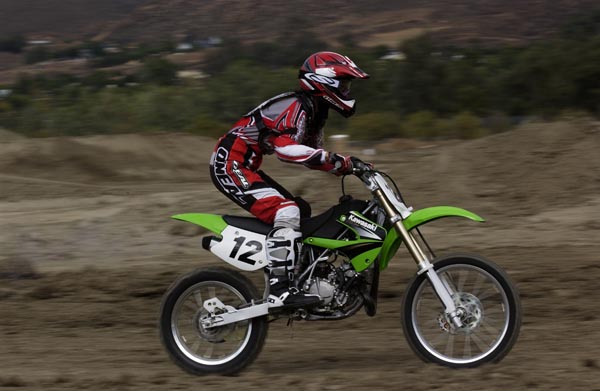 There are several different courses you can take to learn to ride a dirt bike, depending on your location, but the most popular and widely available is the Motorcycle Safety Foundation (MSF) Dirt Bike School (DBS). The DBS is offered in nearly every state. Visit DirtBikeSchool.com to find a location near you. All you need to do is show up ready to ride. The training facility supplies you with a dirt bike, a helmet and all the equipment you need for your first dirt bike experience. In the safe and controlled environment of a sandy, graveled riding range, the instructor will go over the basic mechanics of riding a dirt bike. Youll learn how to start the bike, how to use the clutch and brakes, and basics about turning and operating the bike. Youll also learn how to ride over obstacles like fallen trees and the proper way to ride up and down dirt hills.
If you cant find an MSF course in your area, similar dirt bike courses may be offered nearby. For example, Dirtastic is a womens dirt bike clinic taught by professional instructors who also happen to be women. Visit Dirtastic.com for clinic dates and locations. Just remember, regardless of what type of course you take, formal training is the smartest way to learn and practice your skills so you can safely handle the dirt bike.
| | |
| --- | --- |
| Dirt bike training is done in a controlled range area. | Coach2Ride.com offers hands-on training sessions to anyone 6 years or older. |
What Youll Need
Once youve take a training course and youre ready to get down to business, heres a list of what youll need to get started:
Dirt bike (see How to Choose a Dirt Bike)
Trailer, truck or sportcarrier to transport the bike (unless you decide on a dual-sport bike that is street legal)
Tie-downs
Gas can
Helmet
Riding pants (many companies make women-specific gear for a better fit, but some women find the mens pants are still a better match for them)
Motocross boots
Gloves
Goggles
Protective gear, including chest protectors, knee guards and kidney belts. These are optional, but a smart rider wears as much protection as possible.
Bike maintenance items, like gear oil, filter cleaner and filter oil. If you are riding a motocross race bike, you might also want to pick up a spare spark plug and plug wrench, as you may foul a plug and need to replace one at the beginning. A motorcycle shop can show you how to replace one yourself. Its very simple.
Where to Ride
Next, youll need to do a little research to find the riding areas and motocross tracks near you. The best place to find this information is at your local motorcycle/motocross shop. You could also pick up a copy of Cycle News magazine and look for ads for motocross tracks.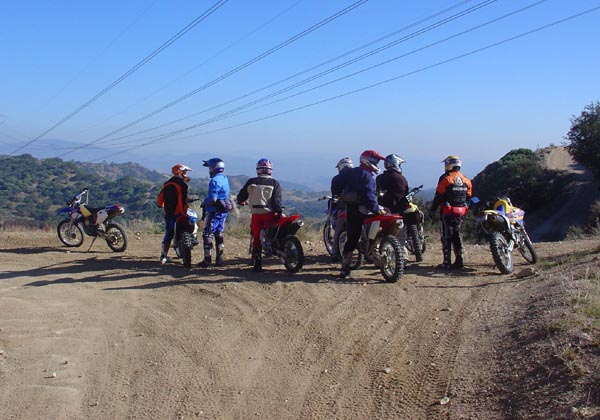 <! ASPxPreservedTag_script type="text/javascript">googletag.cmd.push(function () {googletag.defineSlot(/15473093/content-featured-2,[300,250], div-gpt-ad-1503607306928-0).addService(googletag.pubads()).setCollapseEmptyDiv(true);googletag.enableServices();googletag.display(div-gpt-ad-1503607306928-0);});
Fees to Ride
Trail Riding: Trail riding is usually free, but youll need to get an off-road vehicle registration, which usually runs about $10 annually. Youll also need to have a spark arrestor on your bike (more details on that in How to Choose a Dirt Bike), which can be purchased at most motorcycle/motocross shops. If youre riding on a trail alone, consider keeping important medical information with you on your bike in case of an emergency.

Motocross Tracks: Motocross tracks are a good option for beginning dirt bike riders, especially those who plan to ride alone. Some offer on-site instruction, and you can enjoy the camaraderie of other dirt bike riders. Practice days at motocross tracks average about $15 a day. At some tracks, you may need to join an insurance group, for which the annual fee may run around $20.
Miki Keller is the founder of the Womens Motocross Association (WMA).
Looking for more information on dirt bikes? Return to the
<! ASPxPreservedTag_script type="text/javascript">googletag.cmd.push(function () {googletag.defineSlot(/15473093/content-featured-3,[300,250], div-gpt-ad-1503607332073-0).addService(googletag.pubads()).setCollapseEmptyDiv(true);googletag.enableServices();googletag.display(div-gpt-ad-1503607332073-0);});
Sportbikes amp; Dirt Bikes section of the WRN Beginners Guide.
Related Articles
Your Questions: Finding Dirt Bike Trails Near My Home
How to Choose a Dirt Bike
What to Wear While Riding a Dirt Bike
How to Start Racing With a Dirt Bike
Off the Beaten Path: Trail Riding