The importance of checking tire pressure on a motorcycle can never be reiterated enough. Heres a new product that makes that easy, literally automating the chore. Doran Manufacturing is introducing a tire pressure monitoring system for motorcycles. Doran has been a leader in safety equipment for the trucking industry for more than 35 years. Now the company is bringing its safety technology to motorcycles. The wireless sensors can be installed inside or outside the rim by utilizing Dorans patented valve stems. The pressure display can be mounted anywhere on the bike.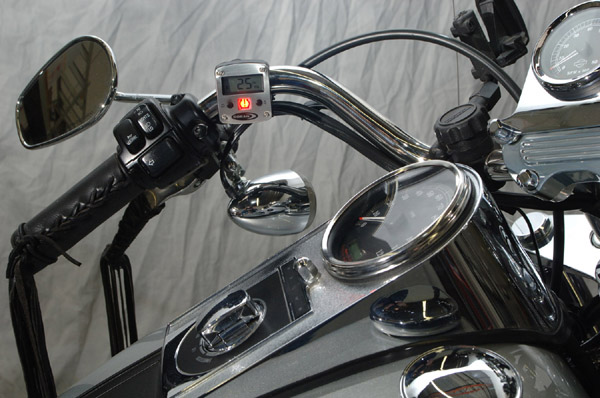 A unique patent-pending valve stem allows the system to be installed externally or internally. External installation is accomplished by replacing the standard valve stem cap with the Doran 360M wireless sensor, then installing the display per the users preference. The Doran system allows riders to easily and accurately monitor the pressure in their tires, alerting riders to slow or fast leaks before they become a problem.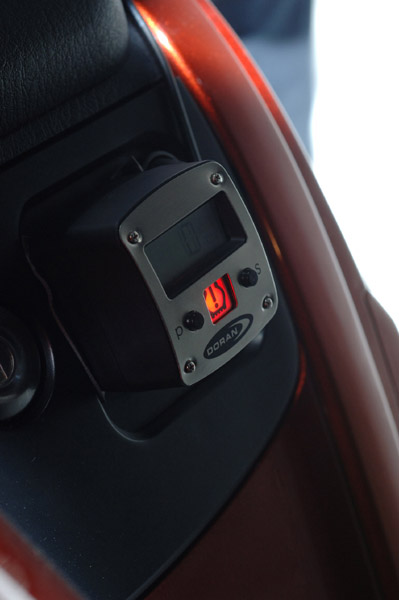 The Doran Tire Pressure Monitoring System 360M has an easy-to-read backlit display that alerts the rider to low-pressure situations with both a warning alert light and a digital pressure readout. The display faceplate is stainless and can be customized to match the bike. The Doran Tire Pressure Monitoring System has extreme mounting versatility, and the monitor can also be hidden when used with an optional "one glance" warning indicator light.
Even More Mounting Options:
| | |
| --- | --- |
| The Doran 360M mounted on a Ducati riser. | The display can also be mounted to the frame for viewing before leaving the garage or while filling up. |
The Tire Pressure Monitoring System retails for $249.99 and is available at DoranManufacturing.com.
Related Articles