Want to share your story? Click here to find out how.
I own a 2006 Harley-Davidson Heritage Softail Classic. I live in the Chicagoland area so I only have limited time to ride. Each year, though, my riding has exceeded the previous year.
This summer my boyfriend, Derrick, encouraged me to learn my directions by reading maps the Atlas. I started with the map of Indiana and notice a few towns that amazed me. They were towns with my name in it, Cynthiana, Ind., (Cynthia is my first name), Crawfordsville, Ind. (Crawford is my maiden name) and Linton, Ind. (Linton is my ex-married name), so Derrick and I decided to plan a trip to visit these towns. Another great thing Ive learned from riding a motorcycle is the best way to see the country is by using the back roads.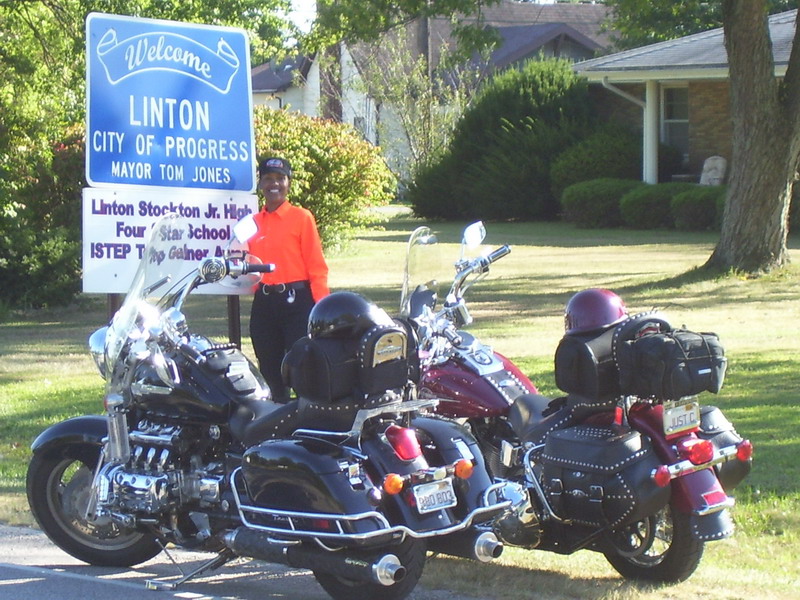 We left home, heading towards Indiana by way of Route 41 South, guiding us to Crawfordsville first. Linton was the next stop down IN-47 to IN-59. We finally reached Cynthiana after driving down IN-65 South. We traveled 289 miles in 9 hours! It was a really nice trip and I cant wait to discover more back roads while riding safe with my guy.
What to share your story? Click here to find out how.