The International Motorcycle Shows are in full swing now with women receiving a special discount at all the shows. Friday night at all locations is "Ladies Night Out" and with a downloadable coupon available here on WRN women get 1/2 off the box office ticket price on Fridays.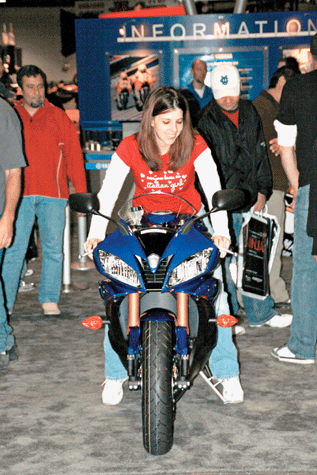 Ths is not a women only night; men are allowed in at the full price of $12. Plus, if you buy your ticket online, you can take advantage of $2 off the normal price on Saturday and Sunday tickets. The womens discount is not available online though; its only available by using a downloadable coupon.
Ladies Night Coupon
Download by clicking here and bring to the box office the day of the show.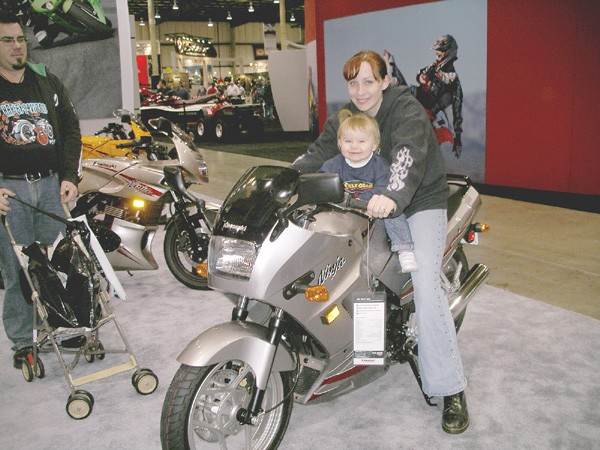 For online orders for Saturday and Sunday admission, enter the promotional code, "WRN" on the MotorcycleShows.com Web site to receive the $2 discount. Just click on the show you would like to go to below to access the advanced ticket sales. Also, Sunday is Family Day, with children 11 and under admitted free with a paid adult admission.
The 2008-2009 International Motorcycle Shows schedule is as follows. Just click on your city to see the latest show information:


October 31-November 2, 2008: University of Phoenix Stadium Phoenix, AZ

November 14-16, 2008: Dallas Convention Center Dallas, TX

November 21-23, 2008: Reliant Center Houston, TX

December 5-7, 2008: Long Beach Convention Center Long Beach, CA

December 12-14, 2008: Qwest Field Event Center Seattle, WA

December 19-21, 2008: San Mateo County Event Center San Mateo, CA

January 2-4, 2009: Rock Financial Showplace Novi, MI

January 9-11, 2009: Washington Convention Center Washington D.C.

January 16-18, 2009: Jacob K. Javits Convention Center New York, NY

January 30-February 1, 2009: I-X Center Cleveland, OH

February 6-8, 2009: Donald E. Stephens Convention Center Chicago, IL

February 13-15, 2009: Minneapolis Convention Center Minneapolis, MN

February 20-22, 2009: Carolina First Center Greenville, SC
Related Articles
NEWS: 2008 International Motorcycle Show Kicks Off
Photo Gallery: International Motorcycle Show 2007