Want to share your motorcycle or product review?Click hereto find out how.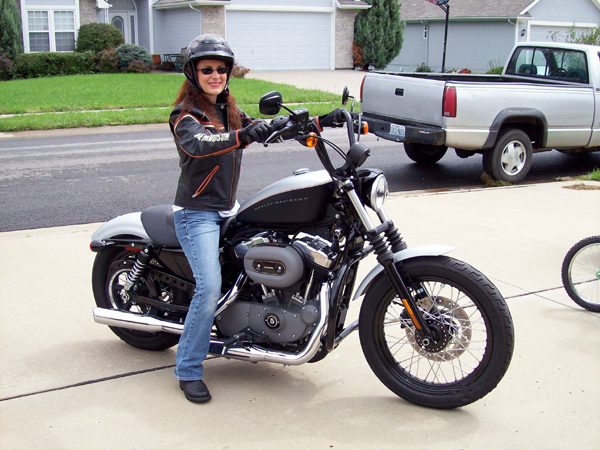 I own two motorcycles. The first one my husband and I purchased was a 2008 Harley-Davidson Nightster 1200. We bought this bike in May 2008 after I signed up to take the riders safety course, which I completed and passed in June 2008. I had never ridden a bike before this except on the back with my husband.
We put mini-apes and an engine guard on the Nightster. The seat height was great, as I am only 5-foot-3 and weigh about 105 pounds. It is a nice-looking bike, but the problem with the Nightster is the weight factor. I could hold it up standing still, but when it came to turns and hills, I would dump it.
I finally talked my husband into buying me a Honda Rebel. It is a used bike—a 1986 model. It isnt the prettiest thing, but it fits. The 300-pound bike is perfect for my size. I am able to hold it up, and if I make any mistakes, I can easily correct myself, whereas the Nightster and I would have been on the pavement. I would like the Rebel to be louder and wish there was a cruiser bike out there like this one at around 600 to 700cc and weighing 300 to 400 pounds That would be perfect! I know I will soon outgrow the Rebel, as it is only 250cc. Now I have the dilemma of "what next?" I really want to ride a Harley, but I think we have decided to sell the Nightster next spring. It is just too much weight for me right now.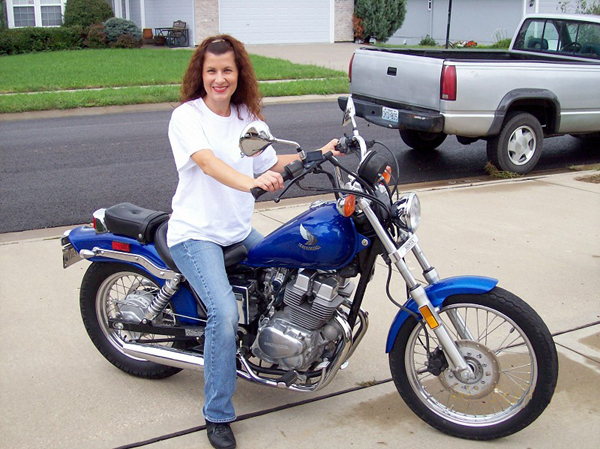 In the meantime, I ride every chance I can get, especially with a 2-year-old and a 6-year-old and winter fast approaching. I wake up at the crack of dawn or go outafter dinner at dusk and hop on my bike. My husband would tell me, "Youll know if it is for you." I never understood that until we got the Rebel. The bike and I have become "one," as I have heard people say. Now I understand.
Want to share your motorcycle or product review?Click hereto find out how.
Related Articles
Motorcycle Reviews: 2008 Harley-Davidson Nightster