Mustang Motorcycle Seats recently announced the addition of two new seats for the Honda VTX1800F and the Kawasaki Vulcan 900. These seats are built for comfort and performance to help further the enjoyment you get while in the saddle.
For the Vulcan 900 Mustang offers a low seat that looks cool and provides added comfort for both the rider and passenger. The highly-durable, synthetic glove-leather cover is sewn together with detailed stitching. The Mustang DayTripper is just one of many seat options available for the Vulcan 900 and is available for $299.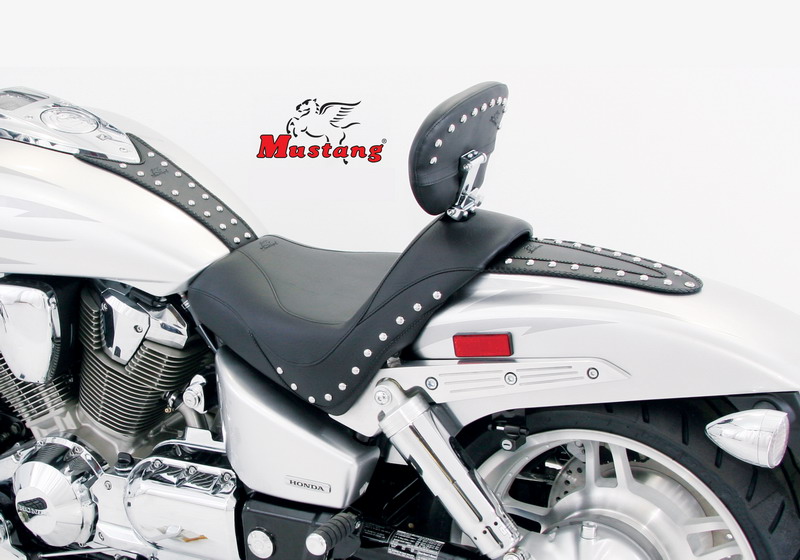 For the Honda VTX1800F Mustang offers a solo seat with a built-in, removable driver backrest to provide extra back support. The backrest is fully adjustable and folds flat for ease in getting on and off the motorcycle. The Mustang Studded Sport solo seat is available for $529. Matching accessories such as tank and fender bibs, and passenger seats are also available with or without studs.
Mustang seats are handcrafted in the U.S.A., and sold through dealers and accessory shops worldwide. Visit mustangseats.com for more information on their complete line of products.