She Made It!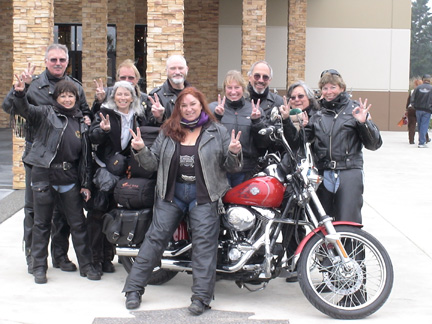 For those of you following Robin Mahaffeys 20,000-mile solo charity around the country this past summer, were happy to report Robin made it home safely to Washington in mid-October after four months registering 20,226 miles on her Harley-Davidson Dyna Wide Glides odometer. Robin set out in June on a ride she called Robins Ride for Women: Overcoming the fear of life and helmet hair. She chose two womens charities to raise funds along her way. Its amazing what a woman can do when she sets her mind to something.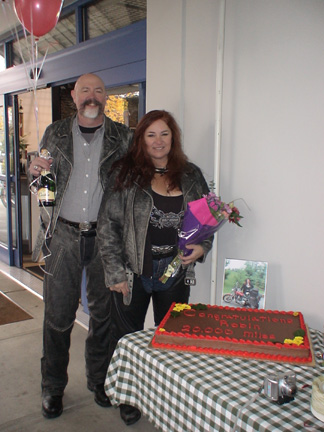 Robin says, "I met incredible people and saw marvelous places that changed my life, but that was still not the purpose for the ride. To that end the Robins Ride For Women auction will take place on December 16 at the Harley-Davidson of Seattle dealership. This will be a black leather affair. There will be dinner, music, wine, beer, and more than $10,000 worth of auction items just in time for Christmas shopping. Great job Robin!
She Made It, Too!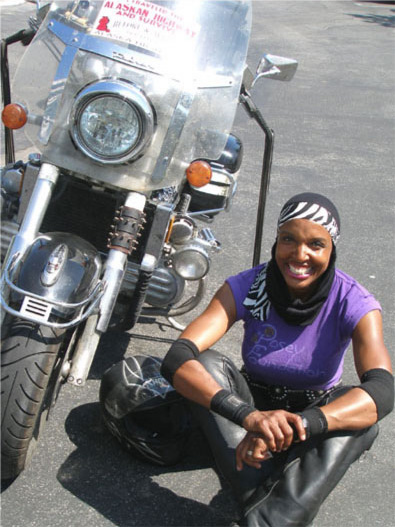 Way to go to DJ Jones for riding 25,000 miles in all 50 states this past summer on "Big Bertha," the name she calls her Honda Valkyrie, on a solo journey called Dream Power Ride to raise awareness for the Posey Foundation. Thats the non-profit she formed in honor of her parents, the Poseys, who both died from heart disease. DJ, who was showing signs of the disease herself until she changed her lifestyle, is spreading the word and raising money to educate others on life-saving tips to live a healthier life. To learn more about DJ and her mission, visit PoseyFoundation.blogspot.com.
Are you a Motorcycle Diva?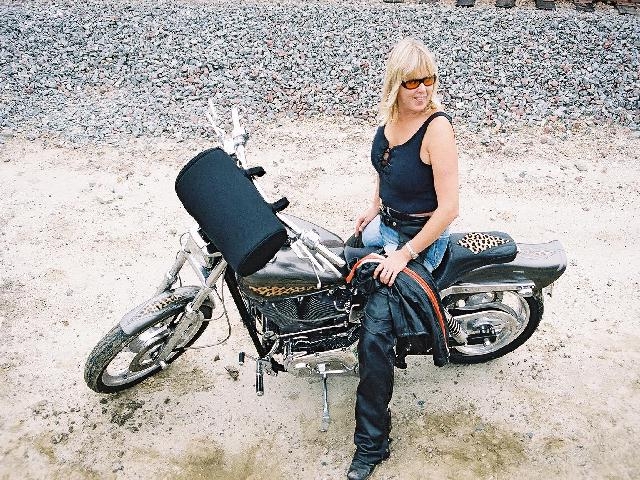 Way to go to Rebecca Mitchell for having fun with her new Web site called West Coast Diva and offering motorcycle enthusiasts some funky products from purses and sunglasses to hats and helmets. Rebecca is a friend and colleague of ours at WomenRidersNow.com working in the motorcycle industry in various capacities from motorcycle magazine publisher to trade show sales executive. If you think you have a little diva in you, youll enjoy the site Rebecca put together. Visit WestCoastDiva.com.
Sharing Motorcycle Learning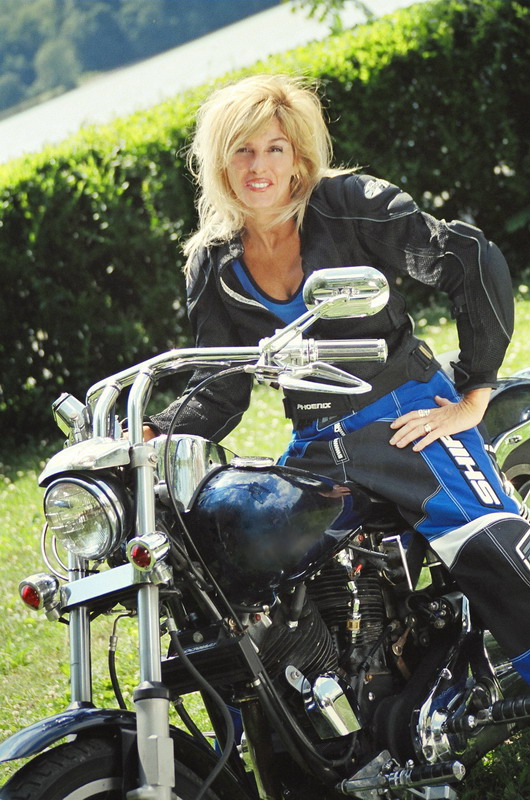 Way to go to Christine Firehock, an MSF instructor, for making it easy for others to learn to ride. Christine has set up an informational Web site and produced a DVD that helps those thinking about riding get started in the right direction. Christine has been riding for 25 years and has extensive rider training teaching lots of people to ride in the New York City area. Visit her Web site at ChristinesKickstart.com.
The Coolest Job!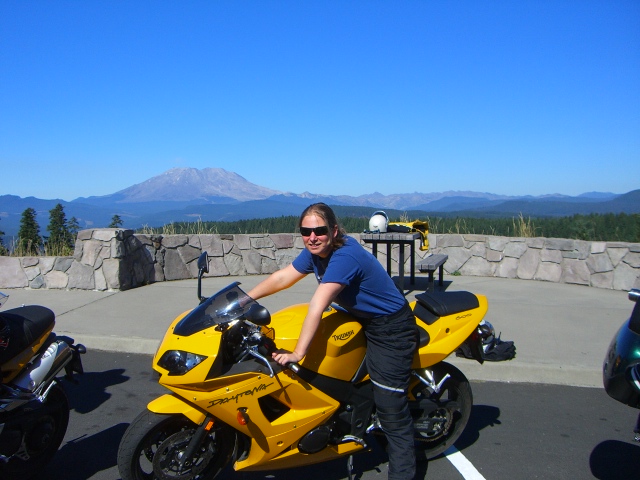 Way to go to Libby Everest, tour guide with Rocky Mountain Motorcycle Holidays, for being the envy of a lot of us. Libby gets to not only book people on amazing motorcycle tours, but she gets to guide them, too. Hmmm… riding a motorcycle through the most scenically beautiful roads in North America and get paid for it? Seems like a dream job to us. Libby says, "There is no better way for a group of strangers to get to know each other than riding motorcycles together all day. By the end of the day we are all joking around like we have been friends for 20 years."
Libbys been with the Whistler, British Columbia-based tour company for eight years, and has been riding for 30 years. WRN Editor, Genevieve Schmitt, has taken one of their tours and says, "If you want to see the best scenery in western Canada, and be treated to top notch hotels and meals, I highly recommend the Western Canada in a Week tour. I took it and had a blast!"