It's that time of year again—holiday shopping season! At WRN, our advertisers truly value women motorcycle riders. Thats why many of them are offering you exclusive deals for the holidays. Check out these great products and click on the maroon highlighted company names to start shopping.
Hot Leathers

Nows the time to stock up on leather patches and score some deals on jackets and other riding accessories. Click here to read more about Hot Leathers on WRN.

Holiday Deal:

21% off your order! Use code

WRN21

. Deal expires December 31, 2011. Hot Leathers is also offering free shipping as well.

Leader Motorcycle Accessories

Leader offers motorcycle accessories and gadgets, including speakers, mounts for electronic devices and more.

Click here to read about one of Leaders products.

Holiday Deal:

$20 off Desert Digits Wind Deflectors (use code WRN-DIG), solar-charging devices (use code WRN-SOL), and motorcycle speaker systems (use code WRN-SP). Expires December 23, 2011. Cannot be used in conjunction with Leaders regular WRN discount.

safeTkick

This innovative device lets you park your motorcycle with confidence on unstable ground, like grass, dirt and hot asphalt.

Click here

to read more about this product on WRN.

Holiday Deal:

Free shipping on up to two safeTkicks; $6.50 off shipping on larger quantities. Use code wrnfree. Expires December 20, 2011.

RidersWraps

RidersWraps offers a unique selection of embellished headgear and apparel.

Holiday Deal:

Free shipping on all orders, plus a free coordinating headband with each purchase of a rhinestone embellished tank top. Use code WRN. Expires November 27, 2011.

VaVaVroomVaVaVroom offers fun motorcycle-related jewelry, accessories and apparel. Click here to read about VaVaVrooms 1.0 Riding Jacket.

Holiday Deal:

20% off shirts amp; tops, jackets, heated clothing, riding socks, eyewear, extras, jewelry, and sale items (subject to product availability). Use code WRN11. Expires December 31, 2011.

Adventuress

This line of skin care features products designed for and by adventurous women.

Click here

to read WRNs review.

Holiday Deal:

20% off your entire purchase. Use code WRNADV11. Offer expires December 24, 2011.

Lady Biker Stuff

This riding outfitter offers sunglasses, watches, caps, butt buffers (shown), decals and clothing just for women—including riding clothes for little girls!

Holiday Deal:

10% off your entire order using code WRN10. Expires December 20, 2011.

Gravitate Jeans

These jeans made just for motorcyclists prevent bunching and rising of the pant legs while riding.

Holiday Deal:

15% off jeans, plus a free T-shirt with each pair of jeans purchased. Use code 15new. Expires December 25, 2011.

Motorcycle Mavens

This womens motorcycle apparel company offers T-shirts, camis, buttons, and several items in plus sizes.

Holiday Deal:

$5 off your entire order. Use code WRN. Offer expires December 31, 2011.

Missing Link

Missing Link makes durable riding gear using high-performance fabrics.

Click here

to read WRN's story on the D.O.C. reversible safety vest.

Holiday Deal:

20% off all products. Use code NaughtyorNice. Expires December 18, 2011.
Team Diva
WRN columnist Diva Amy handcrafts these hats (like the one Brett Michaels wears, pictured below) using Swarovski crystals, nailheads, appliques and other found items from her travels.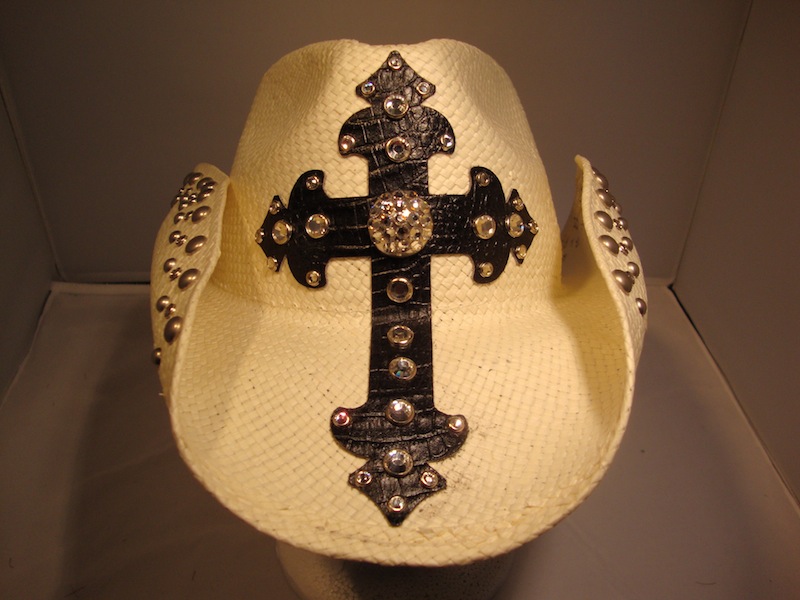 Holiday Deal:
20% off all products. Use code WRNHoliday. Offer expires December 16, 2011.
These riding tees featuring original artwork are super soft, and WRN readers get 10% off using code WRN until December 31, 2011.

Click here

to read our review.

Wesco boots are truly custom-made, down to the fit, leather, and even the finish on the hooks and eyelets.

Click here

to read WRN Editor Genevieve Schmitt's review.

4 Active Wear
These tees and tanks feature cute graphics and the company's motto, "Hot Chicks Ride."
Cardo
Cardo's headset intercom systems make communicating with your bike-riding spouse or riding buddies a cinch. Click here to read WRN's review of the scala rider G4 PowerSet.
CSC Motorcycles
These bikes from CSC Motorcycles sport the looks of a scooter with the power of a motorcycle. Click here to see WRN Editor Genevieve Schmitt onboard the "Babydoll" model.
Icon
Sporty riding jackets, sexy riding boots, stylish helmets and more. Click here to read a WRN review of the ICON Bombshell Boots.

Markel Insurance
A new year, a new reason to revisit your motorcycle insurance policy. This is a company that knows motorcycles—many of Markel's staff, including the company CEO, are riders. Get in touch for a free quote.
Mustang
Whether you need to move higher, lower, back or forward, these aftermarket motorcycle seats come in every style to get you comfortable in the saddle. Click here to read more about Mustang's LowDown Seat on WRN.

Rider Insurance
It's important to find a motorcycle insurer you can trust, and Rider has been going out of its way to attract women riders for years now. Check out the motorcycle insurance they offer—and don't forget to refer a friend!