This week we posted a story on the upcoming series of the Progressive International Motorcycle Shows. If you're wondering why there isn't a dedicated women riders section like there was last year, weve got your explanation. Advanstar, the company that produces the trade show, is making some small cost-cutting moves, one of which is doing away with that dedicated women's section and other costly elements of the show, like hiring a full-time emcee to be the announcer in each city. I've been watching on the sidelines, and Advanstar appears to eliminating parts of the show that haven't been profitable or don't directly bring in revenue.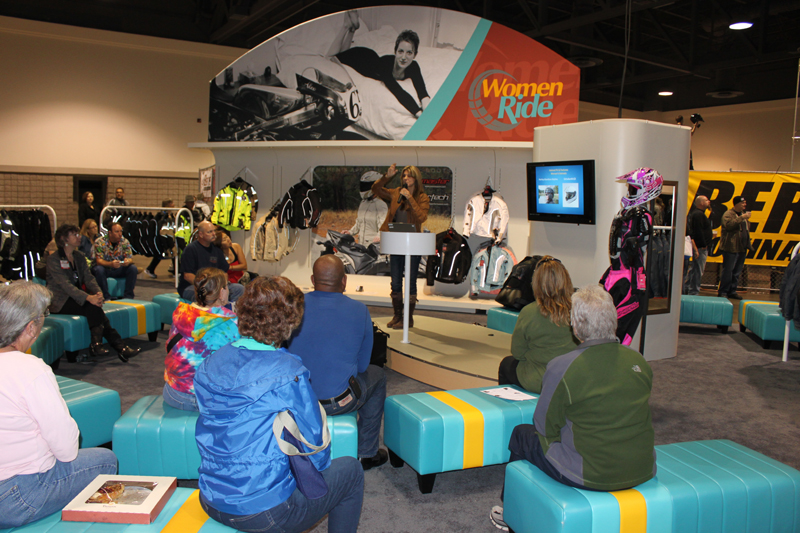 While there were a small number of companies that paid to have their riding apparel on display in the women's section, Advanstar had to pay three female riding enthusiasts to attend every show, organize the speaker lineup in each city, and coordinate events at the booth. The added expense of organizing and implementing these things couldn't justify having the dedicated womens section.
For the 2011/2012 series of shows, the female-focused seminars will take place on the main stage. Adventure touring riders/authors Carla King and Liz Jansen are both speaking at the San Mateo show. Details are in our story on the homepage. WRN will keep you updated on all the female-focused activities in the various cities.
Congratulations!
Women riders are some of the most interesting and diverse individuals I know, and I'm excited that Tracey Cramer-Kelly, owner of Leader Motorcycle Accessories and one of WRN's longtime supporters, has published her second novel. Tracey, who worked for five years as an Army National Guard paramedic, used her firsthand experiences to write a military romance novel called "True Surrender."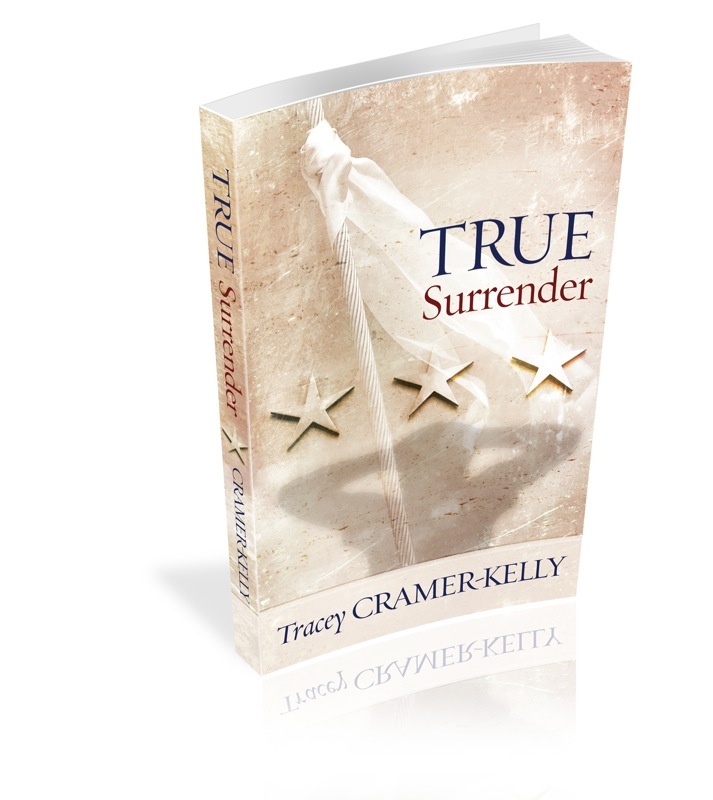 "As a former first responder and military veteran, I wanted to put into words the experiences military personnel have lived through but find hard to explain in the context of everyday life," Tracey said. "While 'True Surrender' is fiction, it takes us inside some of the unique dilemmas faced by military personnel and deepens our understanding of how professional courage places intense demands upon their personal lives." To learn more about Tracey and to order her book, visit TraceyCramerKelly.com.
And while we're on the topic of promoting Tracey and her work, be sure to check out Leaders cold weather riding Web site for accessories to keep you warm during the colder riding months.

Brazil's Women Riders
The country of Brazil is on par with the US in terms of the growth of women interested in motorcycling. Check out this interesting article I found that highlights what's going on with women riders in this South American country.
Wow!
Vicky Gray, owner of MOTORESS and our journalist friend over the border in Canada, has her eye on an interesting motorcycling controversy going on at the international level. Visit the MOTORESS blog to check out an advertisement Vicky found that I think is truly appalling in its objectification of women. You may think twice next time you consider buying from this manufacturer.
Interesting Advertising Strategy
Harley-Davidson is shifting its commitment to crowdsourcing into high gear by launching a new Facebook application that sources advertising ideas directly from its millions of Facebook fans. Called Fan Machine, the new application allows Harley-Davidson's Facebook community to review advertising briefs, submit ideas and vote on ideas from other community members. After selecting and rewarding the winners, Harley-Davidson will work with existing marketing partners to bring the best creative ideas to life. Harley-Davidson has been crowdsourcing ideas like this for a year now, but not on a massive scale like Facebook. Harley-Davidson's first foray into crowdsourced marketing resulted in "No Cages," the Motor Company's ad campaign that debuted in February. The first Fan Machine brief, which focuses on building on the No Cages campaign, is available on the Harley-Davidson Facebook page now.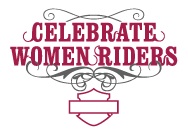 Harley Doing Well at Courting Women
According to a 12-month analysis of data at NBCUniversal's Brand Power Index, the brands that make the largest impact on women are Barbie, Kotex and Harley-Davidson. The index, based on the monthly analysis of 500 brands, is the most comprehensive marketplace measure of the brands that garner the most female attention. This year-in-review study spotlights the brands that made the list and the innovative techniques that got them there, including generating the most controversial chatter and the loudest social media buzz.
"The most successful brands we've seen over the last 12 months not only engaged women across multiple platforms but also created the opportunity for women to engage with one another and contribute to the brand conversation," said Melissa Lavigne-Delville, vice president of trends and strategic insights of integrated media at NBCUniversal. "It was these brands that took risks, redefined their category, experimented with social media, and made room for humor in their messaging that really climbed the index."
Harley-Davidson, a traditionally male-associated brand, scored with women this past year, landing a spot on the index for the first time at number 194 and scoring big in the "Best Breakthrough Buzz" category. Over the past few years, the iconic motorcycle brand began celebrating the growing number of women motorcycle enthusiasts by staging a series of initiatives, including women-only garage parties, a first-ever female "biker boot camp" and the launch of Women Riders Month. The company also gave women the chance to interact with fellow female riders on a new Web site that features tips and advice on how to turn your riding dreams into reality.
Women Riders Take to the Highest Motorable Pass
Eleven women riders took on social taboos and gender discrimination recently by achieving a first in their native India: making the first journey by women bikers to Khardung La, the highest motorable pass in the world. To learn all about their incredible journey, read this article.
Note that over time some of the links to outside articles may be moved or become dead links. We have no control over this but as of this posting all are working.