Have you customized your motorcycle a little or a lot? No matter what you did, we want to show off your bike and you on WRN!Find out how to submit your bike photos here.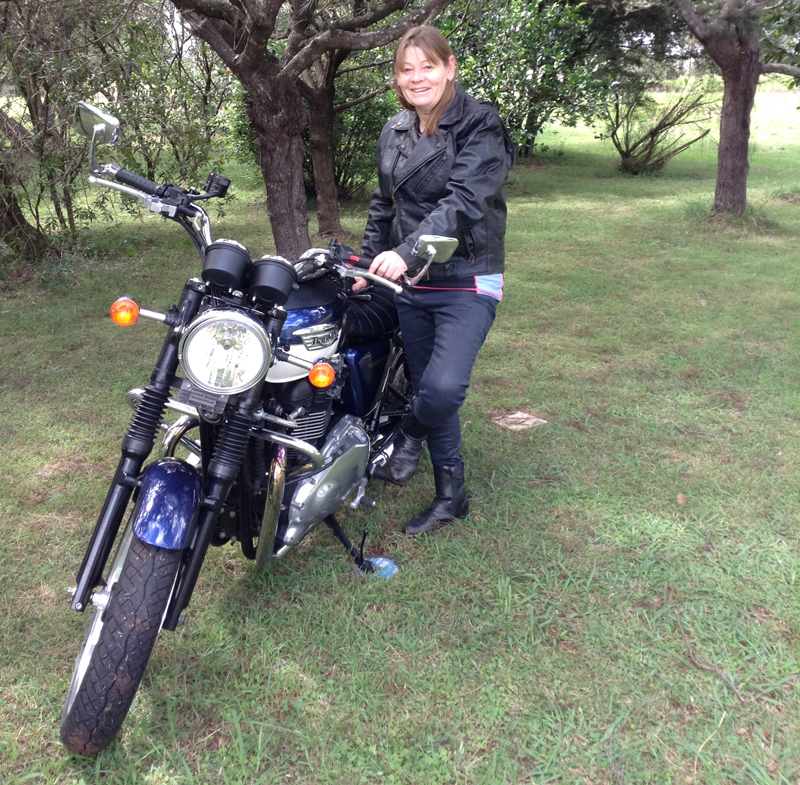 First, I replaced the heavy-duty shocks it came with for a set that works with my light weight.
The shift and brake pegs on the Triumphs are extra long, and my size 3 shoe meant that I would have to take my foot off the peg to change gears. I had and engineer cut an inch out of the rear brake lever, and a hole was drilled into the gear lever about an inch back where I added an extra rubber peg. What a creative solution!
To get the bike a bit lower, I purchased a damaged seat on eBay (Triumph T120 seat which fits) and cut the foam down to create a "slammer" seat. I made my own cover using new vinyl, and used real gold leaf to create the Triumph logo on rear of seat. Im an artist so this was fun and easy to do.
The final step to get flat footed was to move the passenger pegs to the front and ditch the OEM rider pegs, which jut out too far. For a short-legged rider like me the stock pegs are directly where the leg comes down, preventing me from getting my feet in closer to bike. Using the smaller passenger pegs in front helped this problem.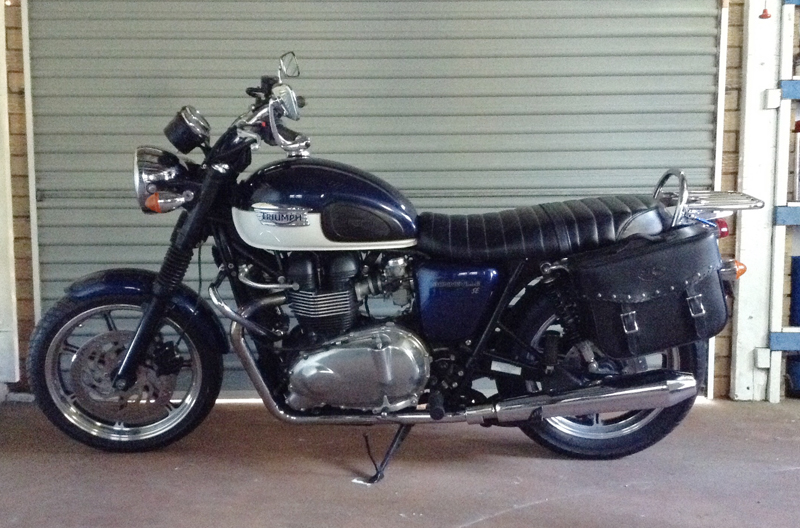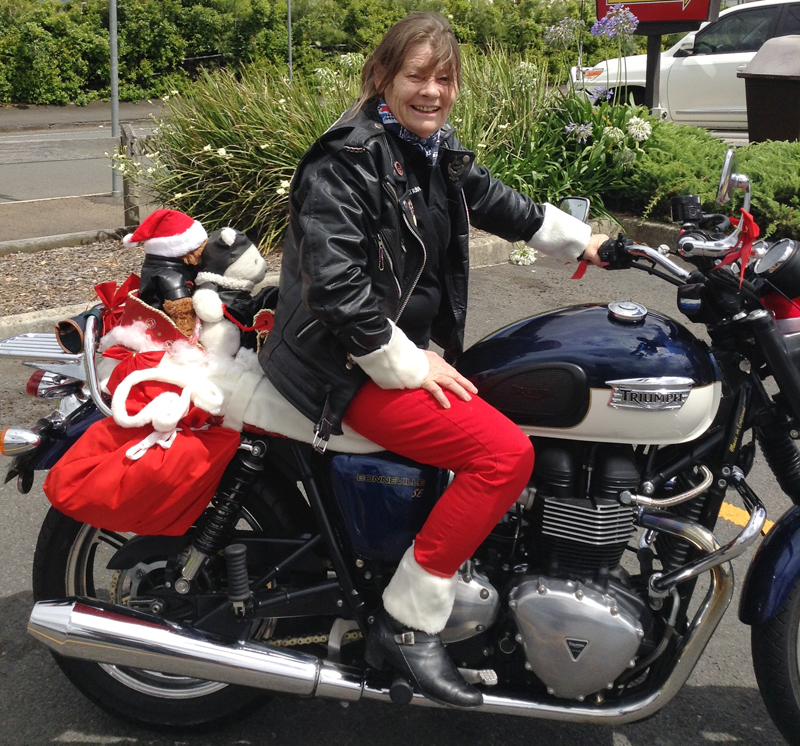 Have you customized your motorcycle a little or a lot? No matter what you did, we want to show off your bike and you on WRN!Find out how to submit your bike photos here.

Related Articles
Your Motorcycles
Motorcycle Review: Triumph Bonneville SE