Women Riders Now founder, Genevieve Schmitt, is scheduled to appear on "Geraldo At Large" on Saturday, August 11, 2007, on the Fox News Channel as part of a segment on women and motorcycling. Host Geraldo Rivera was in Sturgis during the 67th Annual Sturgis Motorcycle Rally to shoot several lifestyle segments for his 1-hour weekend program.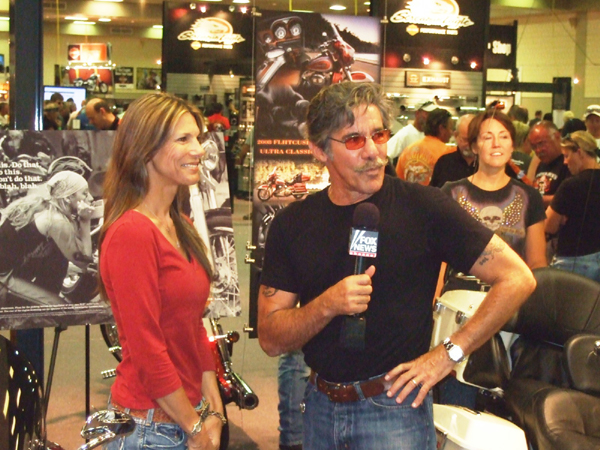 Geraldo and his producer, Greg Hart, flew to Sturgis on Wednesday, August 7, to spend Thursday enjoying the rally and to shoot various segments. Both Geraldo and Greg are riders and own Harley-Davidson motorcycles. Their day started with a ride from Rapid City to Mt. Rushmore where they videotaped a womens ride. Ten lucky women who showed up to participate in Harleys women-only demo rides on Thursday morning were picked to take part in a ride to Mt. Rushmore. Geraldo rode along side them on a Harley-Davidson Night Rod with Greg videotaping the action from the back seat of another motorcycle.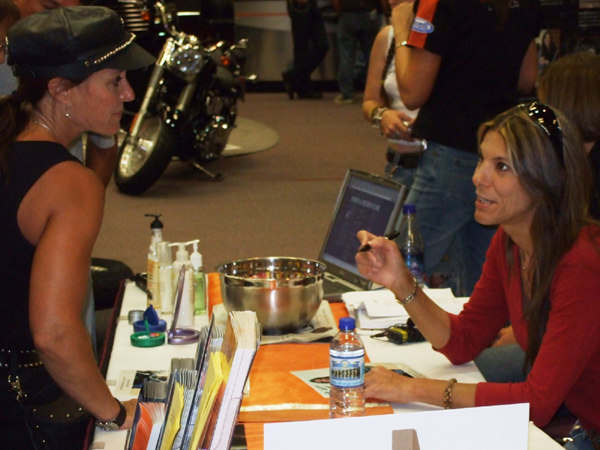 After the ride, Geraldo and Greg came inside the Rapid City Civic Center where Genevieve was attending to a scheduled "Meet and Greet" session at Harley-Davidsons womens booth talking to women about WRN. She took a few minutes to be interviewed by Geraldo where he asked her questions regarding the reasons more women are riding motorcycles to what women think about the outlaw biker image. Geraldo and Greg then left Rapid City to ride to Main Street in Sturgis to cover the action there.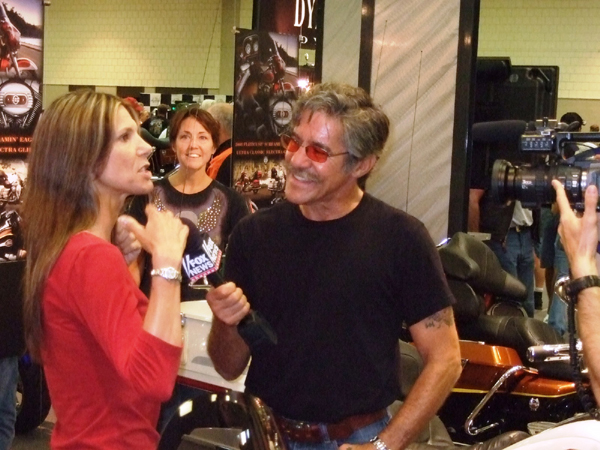 Genevieves interview is scheduled to air during "Geraldo At Large" starting at 8:00 p.m. Eastern Time. Check local listings for the air time in other time zones. Click here to be directed to to Geraldos Web site on FoxNews.com.
To visit Geraldos blog, visit Geraldo.com where he may have a future entry regarding his time in Sturgis.