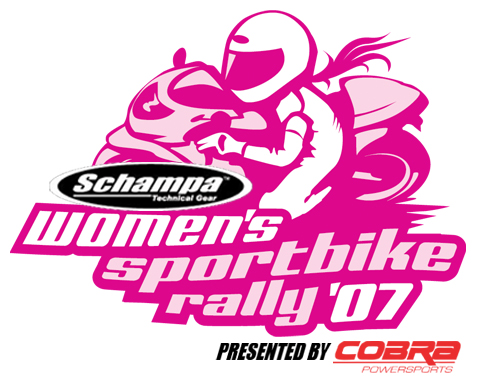 In just its second year of existence, the Womens Sportbike Rally held at Deals Gap is shaping up to be a significant event. Women Riders Now is the latest sponsor to sign on to help support the August rally.
Schampa Rider Wear and Cobra Powersports confirmed their lead support shortly after the event dates of August 24-26, 2007 were announced. The event is now called the 2nd Annual Schampa Womens Sportbike Rally presented by Cobra Powersports.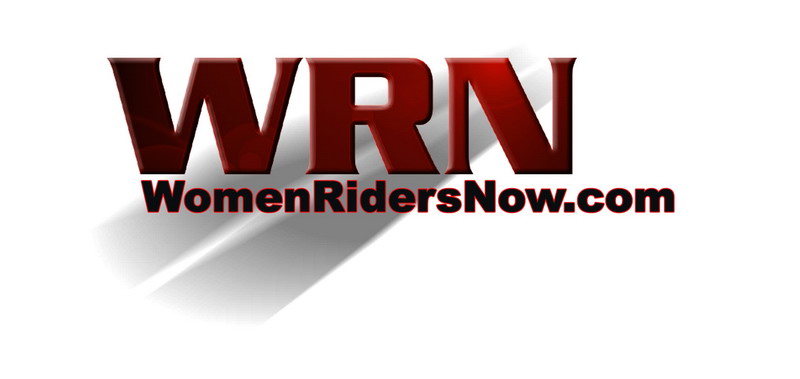 "We are proud to join Schampa Rider Wear, Cobra Powersports and all the other sponsors who have signed up to support this all womens sportbike event," said Genevieve Schmitt, president of Women Riders Now. "Not only is this a great chance for female riders who share a common interest in sportbikes to gather, but the proceeds go to a great cause. I was so moved by Tiffanys story."
Genevieve is referring to Tiffany Weirbach, one of the first women to start a Web site promoting women who love sportbikes, who lost her battle to melanoma. With a goal to raise funds for Tiffanys Melanoma Foundation, participants will have many opportunities to win all kinds of prizes throughout the weekend provided by the various sponsors.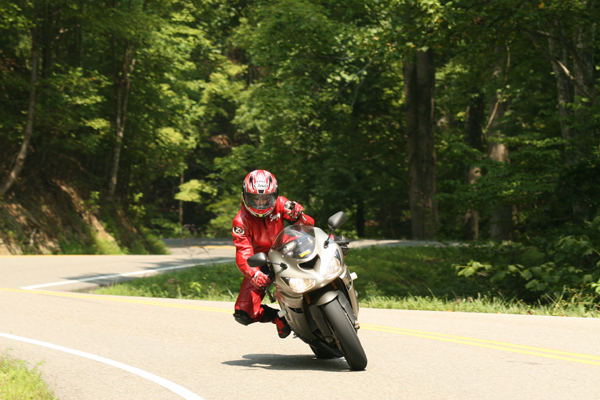 Early-bird sponsors include Joe Rocket, Power Trip, Yamaha Motor Corporation, Wilkinson Brothers, Marshmallowhead Design, Draggin Jeans, Whitehorse Gear, NPR Ducati, Tail of the Dragon, Deals Gap Motorcycle Resort, Femmoto, G by Hein Gericke and Sportbike Track Gear.
"Women are a large segment of Schampa Rider Wear and we are enthusiastic about working with the rally to demonstrate our support for this growing market," said Andy Myers, owner of Schampa Rider Wear. "We are also huge fans of the Deals Gap region in addition to women riders so we guarantee all participants will see our genuine commitment to them and the rally." Holding true to their slogan, "Never Stop Riding," Schampa Rider Wear makes it possible for enthusiasts to ride in all conditions with their warm and cold weather apparel.
One lucky rally supporter will win a 2007 Cobra-TGB Laser R5 scooter from Cobra Powersports. "We are very excited to contribute towards two great causes with this sponsorship. First, by partnering in the fight against Melanoma with the Tiffany Weirbach "Sportbikegirl" Melanoma Foundation and secondly, by showing our support for the growing number of women riders," Robert Bates, General Manager, Cobra Powersports, said.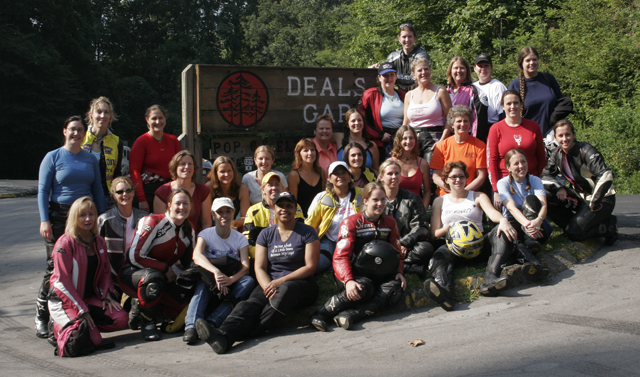 Tiffany was a huge fan of AMA Superbike, MotoGP and World Superbike so in her honor the scooter will be at the AMA Superbike Mid-Ohio round August 4-5 to obtain silver signatures of AMA road racers on the shiny black scooter. Special raffle tickets will be available for purchase at WomensSportbikeRally.com, as well as info on the rally.