More than 40 women attended A.D. Farrow Harley-Davidsons fourth Garage Party in Columbus, Ohio, last week. The guest speaker at the event was Women Riders Now founder Genevieve Schmitt.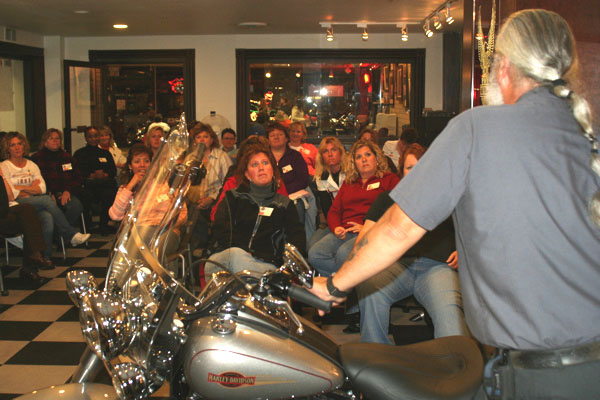 A Garage Party is a Harley-Davidson branded womens event held at Harley dealerships around the country. The goal of the event is to introduce women to motorcycling. Garage Parties usually consist of dinner, seminars, and a guest speaker.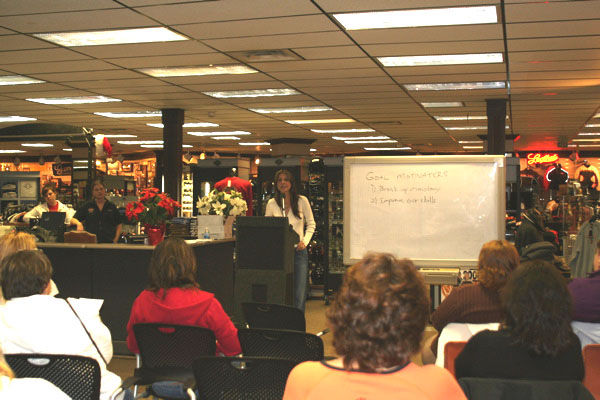 Women Riders Now founder Genevieve Schmitt addressed the women in two 30-minute presentations: Setting New Riding Goals, and Making More Saddle Time. The speeches are interactive allowing the audience to take part in the presentation.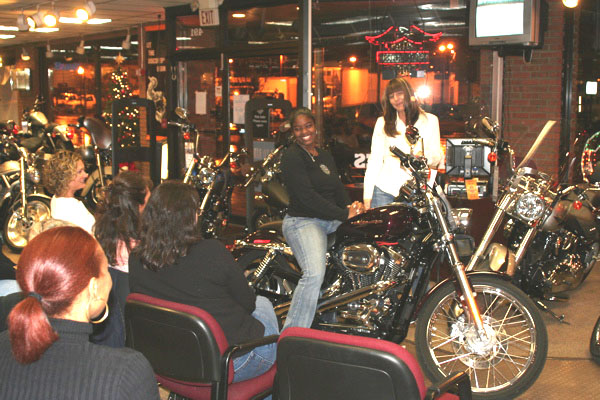 A.D. Farrow is the oldest Harley dealership starting in 1912. The current owner is Bob Althoff whos goal is to make A.D. Farrow the Americas best Harley-Davidson dealership. Visit ADFarrow.com for more information.