Ive worked at five different bike shops during the 70s and 80s and none of them ever had women working in their service departments. Fortunately, times have changed. While attending Harley-Davidsons Winter Dealer Meeting in 2006 I ran into a very impressive female service manager who works at Harley-Davidson/Buell of Washington in Fort Washington, Maryland.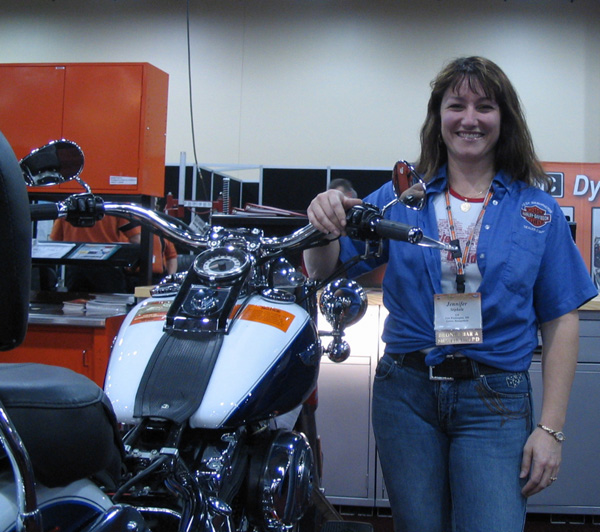 Jennifer Stipkala rules the roost in a service department thats very much male dominated. (Count eight roosters and one female service writer.) How well is that working and how does she do it? I wanted to know and what I learned could be important to any woman wanting to work in this business or any manager planning to hire females into this testosterone-packed world.
From T-Shirts to Troubleshooting
Jennifer didnt begin her motorcycle career working in service – she started at Harley-Davidson/Buell of Washington as a MotorClothes associate. Thats not unusual for a woman in the motorcycling business, but Jennifer was someone not content to do the same ol same. Over the last six years shes also worked in the dealerships motorcycle rental and sales departments and served a year as service writer before she became their service manager.
Now, close to her three-year anniversary as service manager shes one happy camper. "I had an office job before the dealership. I worked 40-hours a week sitting at a desk," Jennifer explains. "Now I work 45 or more hours per week doing what it takes [to run the service department] and loving every minute of it."
Jennifer told me riding plays a big part in the happiness her job brings her. If shes not breaking in the rentals, she rides her own motorcycle, a brand new Harley-Davidson Softail Springer Classic. Steve Knowlton, general manager at the dealership, echoed Jennifers thinking. "First, its not whether someone is female or male, its just that theyre best suited for the job. But, if you want credibility in the customers mind, ride. Ride with the customers. Participate in their events."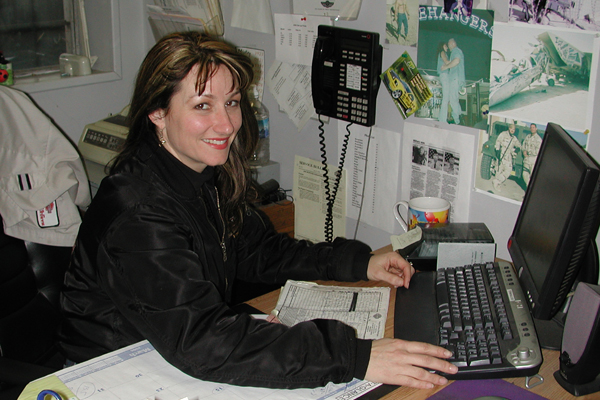 What It Takes
The following summarizes the attributes that Jennifer and Steve look for in a service manager or service writer, male or female.
– Detail-oriented.
– Even-tempered
– Organized
– Communication skills excellence
– The ability to explain problems while being sensitive to the customers feelings
– The ability to keep personal relationships and business separate
– A desire to learn something every day
While the attributes listed could be found in either a man or a woman, it does seem that women have the inherent ability to communicate bad news (for example, "Its going to cost more than expected.") without the bad aftertaste. At Jennifers store, there are two service writers, one female and one male. Jennifer says they offset each other nicely. Where one is great at explaining technical details the other is well suited to deliver the news, be it good or bad. And, when it comes to customer service, communication may be the most important skill set of all. Thats why Jennifer doesnt expect her service writers to diagnose problems when they check the bikes in for work. Her advice is to leave that to the techs and have the service writer focus on creating a personal connection with the customer and communicate any expectations clearly.
Being mindful of the techs expertise doesnt stop Jennifer from troubleshooting though, and shes fully capable to diagnose problems when it can make the techs job easier. She believes it goes with being a hands-on manager. Her ability to assist without offending the male ego is one reason why she gets the respect of both customers and co-workers.
But, it wasnt always that way. In the beginning her biggest challenge was getting customers to take her seriously. She accomplished that when they figured out she knew what she was talking about. Today thats a non-issue.
Women In the Workplace a Win-Win
Both Jennifer and Steve believe that employing women managers in their dealership is a good thing. As proof, just look at their staff. They have femal in Famp;I (finance and insurance), MotorClothes, service, and up until recently, parts managers. Their parts manager recently moved out of state.
Summarizing what it takes to be a good motorcycle service writer, Steve and Jennifer recommended the following:
– Its a high-energy job. You need to be enthusiastic. Keep in mind that being a service writer is like being a doctor. That to the customers, any little problem is a big deal
– Ride and wear the product
– Develop your people skills because in the end, thats what will make or break you.
– Remember that techs have a great deal of knowledge. Resist trying to second-guess them.
– Have the patience to hang in there while customers and staff learn your ways and while you develop your confidence.
– Realize that much of what youll do is be a peacemaker, smoothing out the edges and the emotions of the people involved in this male-dominated business.
– Pursue learning whats needed to have a basic understanding of most things going on in service so you dont have to put customers or staff on hold every two minutes to get an answer.
– Lastly, Jennifer pointed out that one of her personal goals is to learn the personalities of the individuals in her department and then adapt to their styles. In this her goal is to motivate them to achieve their peak performance. She makes an effort to spend a little one-on-one time with each of them at least once a week and she routinely holds meetings with service department staff to keep the lines of communication open. For a woman running a service department with seven techs, all of which are men, Id say Jennifer Stipkala is doing a darn good job. As her GM told me, "Shes very detail oriented, she gets the job done right and shes a rider. Jennifer is one of those people who, the more you give her the better she gets." Getting it done and getting it right. Thats a great combination!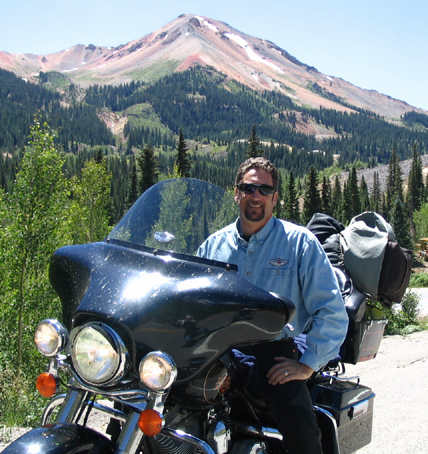 Dave Koshollek operates DAKO Management providing industry training in the areas of service and Pamp;A sales. He teaches at Harley-Davidson University and writes for Harley-Davidsons Shop Talk dealer publication, as well as Dealernews and Big Twin Dealer magazines. Dave began his career working as a Triumph mechanic in 1970. Until 1981 he worked as a line technician and service manager at shops around the country. He then started teaching others at the Motorcycle Mechanics Institute where he created MMIs Harley-Davidson programs. He was MMIs National Director of Harley-Davidson training for 12-years. Hes also been Vice President of USA Motorcycle Sales at Dynojet Research.