An estimated 1000 women from all the U.S. rode to Milwaukee on their motorcycle for Harley-Davidson#8217;s Celebrate Women Riders event, a two-day rally designed to recognize the thousands of women riding their own motorcycles and inspire others to do the same. Women are the fastest growing demographic of new motorcycle riders representing 12 percent of new bike buyers, according to the Motorcycle Industry Council. Harley-Davidson reports that 14 percent of its new motorcycles sales are to women.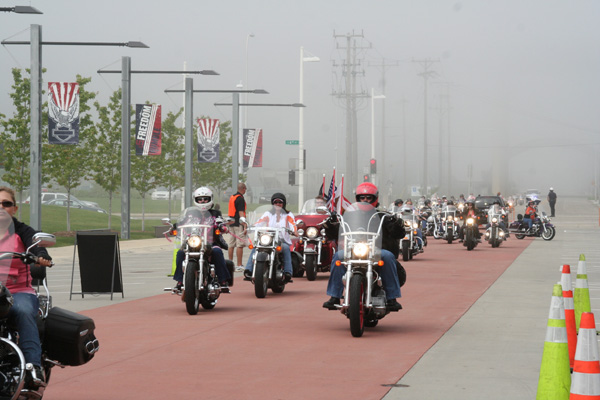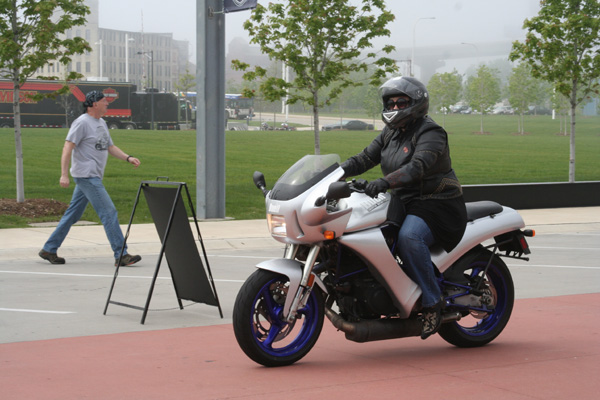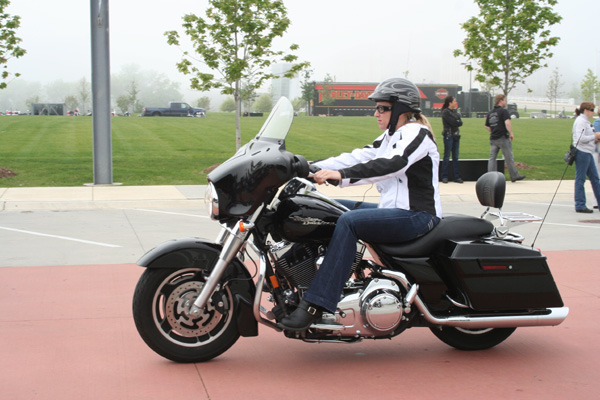 #8220;It#8217;s awesome to see all these women,#8221; said Pam Andrella who rode in from Akron, Ohio, with 10 other women. "And the women weve run into along the way have been so nice. The camaraderie is amazing."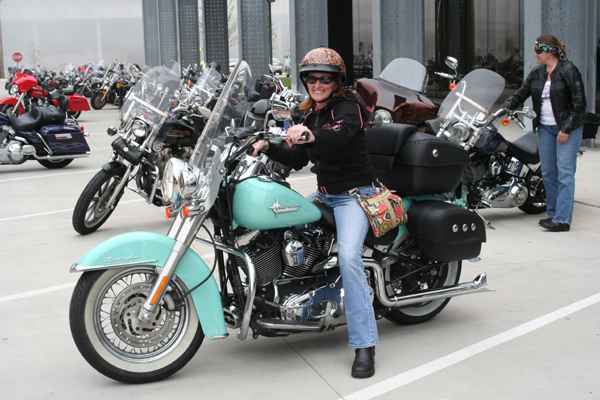 Approximately 650 people pre-registered for the two-day event held at the Harley-Davidson Museum with another 350 people arriving over the course of the weekend. The event officially started on Saturday, May 22, with opening ceremonies emceed by Leslie Prevish, manager of Harley-Davidsons Womens Outreach, along with Karen Davidson, director of creative merchandise for The Motor Company, and great granddaughter of company co-founder William A. Davidson. Karen shared her enthusiasm for seeing so many women riding in from all over the country and talked about the Harley-Davidsons Pink Label MotorClothes collection where a portion of proceeds go to breast cancer research.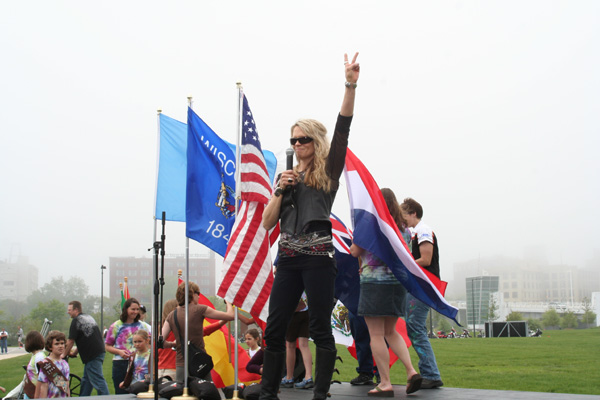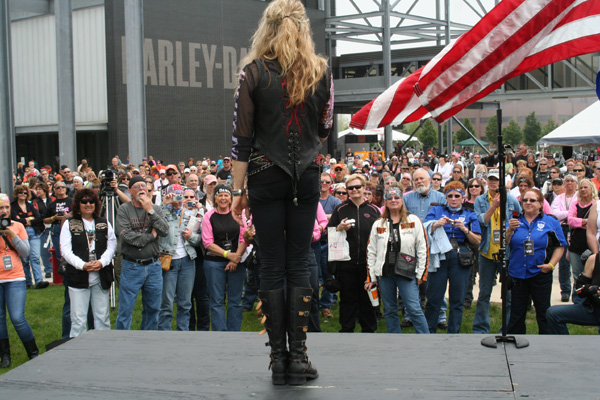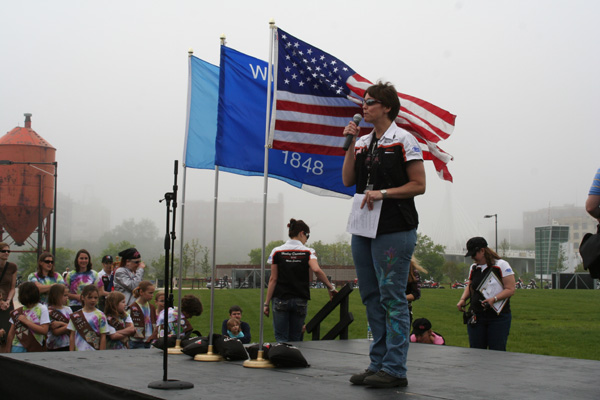 There were many scheduled activities including seminars that included the ever popular "how to lift a motorcycle" demonstration; how to do a pre-ride inspection of your motorcycle; and for non-riders a chance to sit on the motorcycle simulator and see what it feels like to ride a motorcycle.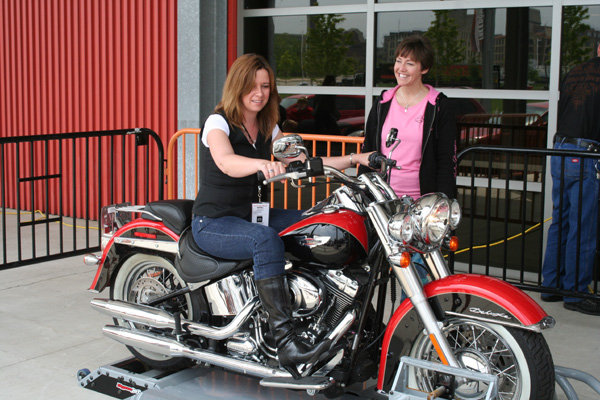 The highlight of Saturday was the evening parade with approximately 500 women motorcyclists riding through downtown Milwaukee with a police escort guiding them. "It was a sight to see that many women on motorcycles all revving their engines and honking their horns," said Genevieve Schmitt, editor of WomenRidersNow.com. "It gave me goosebumps!"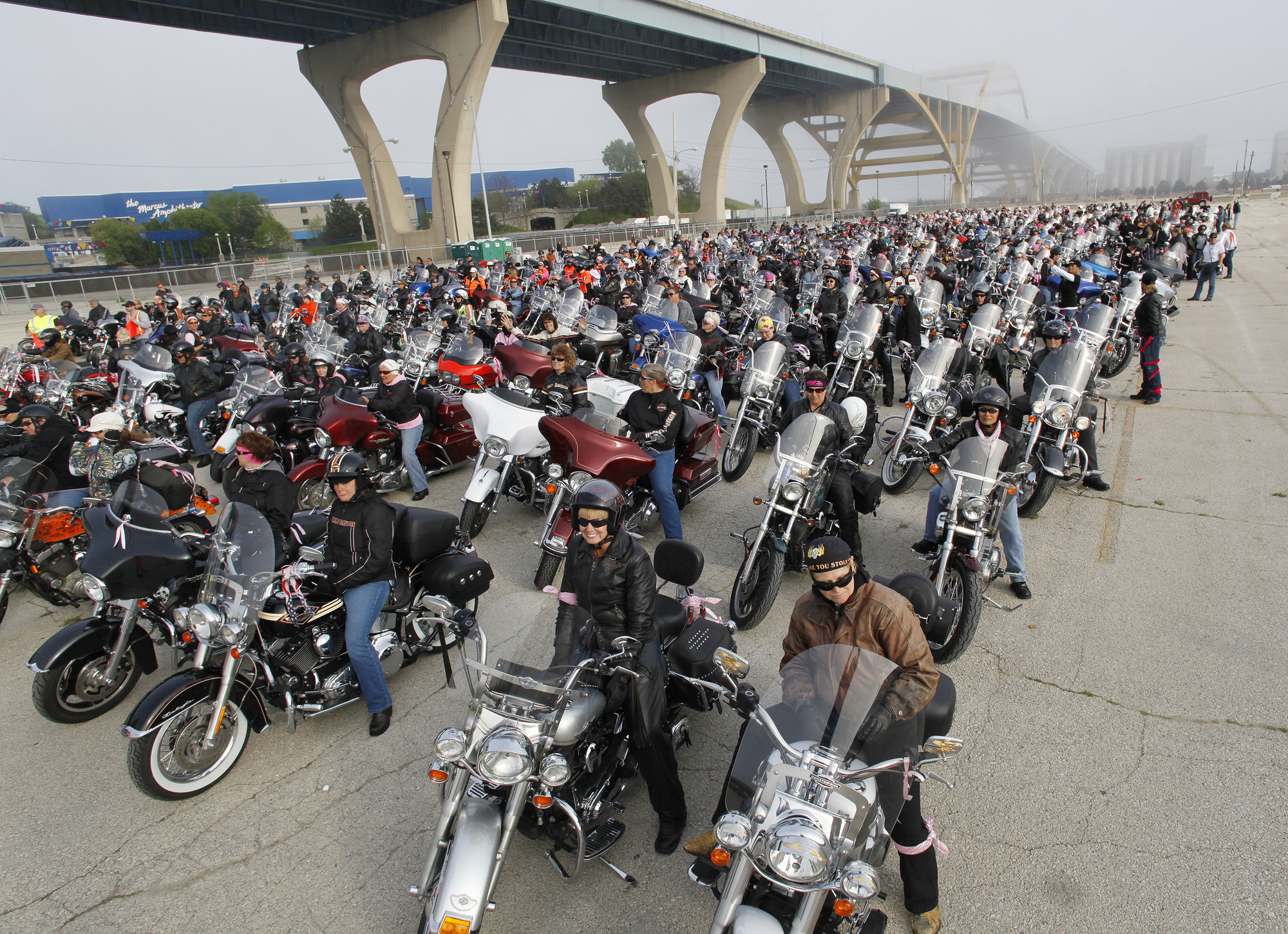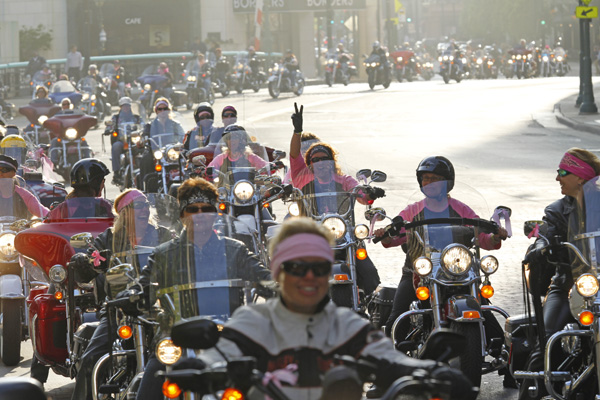 "I#8217;ve been anticipating this since the first time I heard about in the winter and now that its finally here I#8217;m so excited to see everyone," said Yolanda Robertson who lives in Milwaukee. "Im looking forward to more of these kinds of things to come in the future."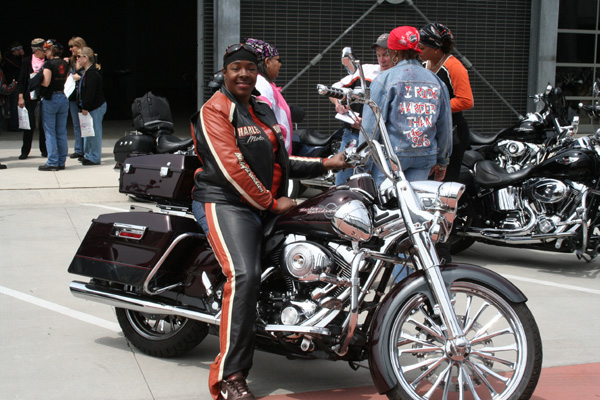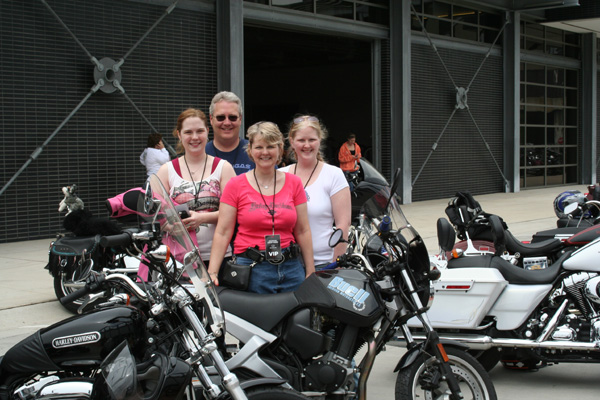 Sundays schedule included a morning yoga session on the front lawn of the museum; a bike blessing; and a seminar by national speaker Debbie Gardner whose presentation empowers and educates women on self defense in a riveting 2 1/2 hour entertaining program.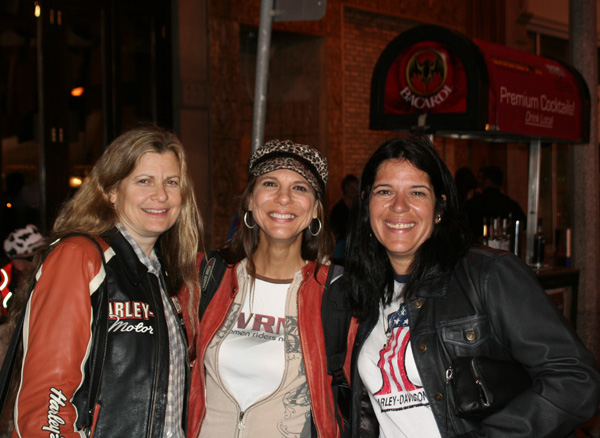 [ad 43]