WRNs own "Backroads with Betsy" columnist will be part of the next expedition to climb to the top of Mt. Everest this May, if she can raise the funds necessary to participate.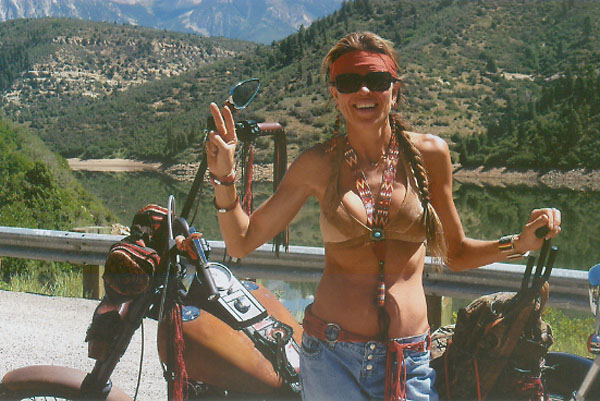 Everest Team Leader Russell Brice said she has what it takes to make it. "This is an incredible opportunity of a lifetime, one Ive trained for my entire life," says Betsy.
Betsy has been featured in many motorcycle documentaries on the Discovery Channel, TLC, National Geographic, and the Travel Channel. She is described as an adventurer and world traveler, and has trekked the Inca trail to Machu Pichu, and Milford Sound in New Zealand where she also bungy jumped off of the worlds highest bridge. A longtime southern California resident, the Everest trip this spring will be her fifth time to the Himalayas. The Discovery Channel will be filming the climb, a sequel to the "Everest: Beyond the Limit" series broadcast nationally last December.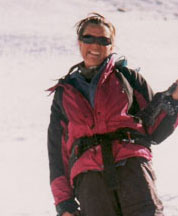 To make her dream a reality, Betsy must first meet another challenge, raising $42,000 plus another $20,000 in expenses. Thats the price tag for one man or woman to reach the top of the tallest mountain on earth. Betsy has set up a Web site, BetsyHuelskamp.com to help her raise the funds needed to be part of Discovery Channels Everest expedition team.
Betsys latest WRN column documents her climb ten years ago to the Annapurna range and the recent attempt by fellow-biker Tim Wayne Medvetz to reach the top of Mt. Everest. Tim missed his summit dream by just 100 meters when he was forced to turn back when his oxygen tank ran low. The "Backroads with Betsy" archives contain the last six months of her journeys and pictures.
Betsys adventures have inspired many women to fulfill their own dreams and she hopes Everest will be the ultimate inspiration. "As I attempt the summit of Everest, I will be happy knowing not only what I am accomplishing for myself, but the hope that I will be instilling in the millions of women just like me all across the world. It#8217;s an enormous, overwhelming challenge, and my only strategy is to take it one step at a time!"