Mustang Seats just came out with a new one-piece Super Touring design to provide rider and passenger with a more comfortable and ergonomically friendly riding position on 2008-10 Harley-Davidson FL models. The seat moves the rider back from stock 1.75 inches, and lowers her so she has a better chance of reaching her feet firmly on the ground. The deeply pocketed saddle measures a wide 19 inches.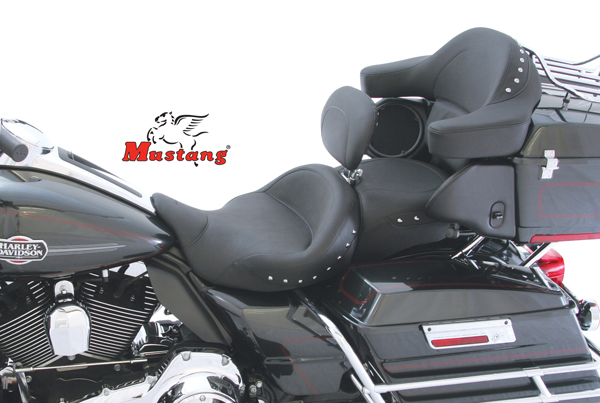 For riders who take along a passenger, theres a generously sized 14-inch back seat, which is fully supported by Mustangs internal support wings that eliminate any sagging at the edges. A wider seat means more comfort and less fatigue. For riders who dont take a passenger, it means more room for touring gear.
Available plain or with studs (either chrome, or chrome with black pearl centers), the Super Touring Seat is available with or without a fully adjustable rider backrest that folds flat for ease of getting on the motorcycle and removes easily without tools.
For more information, visit MustangSeats.com or call 800.243.1392.