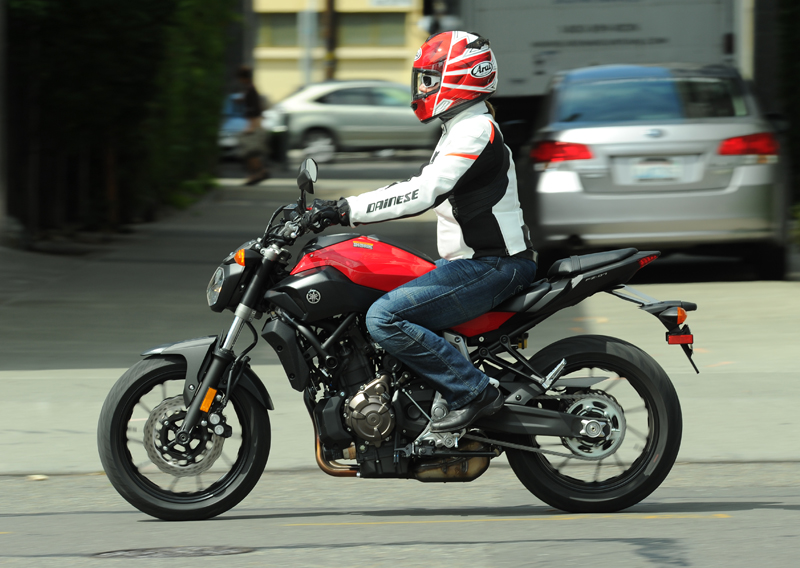 Dear WRN,
I really need some help and advice. I was raised on dirtbikes and four-wheelers and always rode on the back of my dads Harley. However, my husband has purchased a street bike and I dont want to ride on the back, Im guessing because I have ridden since I was 4 on my own and I am independent when it comes to that.
One issue while looking for me is that I am short, at 5 feet 3 inches. Second, he is on a cruiser but when I try cruisers everything feels weird to me. I like pegs underneath me not out in front. Im not sure it feels natural or ever would. Third, and probably most important is suspension for me. I am six weeks out of my third lower back surgery, and its a bone fusion so I have to have suspension.
I havent test ridden anything yet because Im going through the class and waiting on the doctors OK first, but we have looked at the Honda Shadow and the
Kawasaki Vulcan S
and the one I felt natural sitting on was the
Yamaha FZ-07
but for long distances I dont know.
Do you have any advice for me? You go in these stores and it is so overwhelming. I dont know if they say what you want to hear to make a sale or if they truly care. I need direction to enjoy this venture for years to come. I am reviewed out on YouTube!
Thanks for any help!
Tiffany
Forney, Texas
Please post your response to Tiffany in the comments below. Thanks!
Related Articles

5 Tips for Short Riders Handling Big and Tall Bikes
Motorcycles To Get Started On
Review: Yamaha FZ-07
Review: Kawasaki Vulcan S
Review: Honda Shadow Aero