First Place Bike Show Winner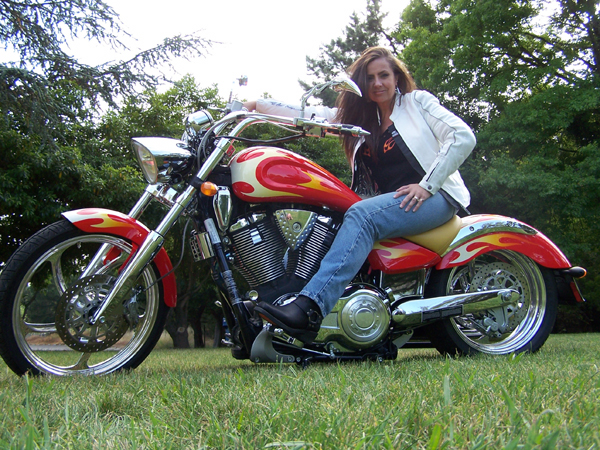 Congratulations to Mari Anne Hicks for winning the top prize in a bike show at the 2006 Womens Motorcycle Expo in Auburn, Calif., in early June. Mari Annes 2005 Victory Vegas won in the "manufactured custom" category competing against both mens and womens bikes. Nearly everything that could be chromed has been. In addition, Mari Anne has added custom handlebars, grips, pegs, taillights, an air ride suspension kit, Victory Stage 1 pipes, plus a whole lot more. Its easy to see why she picked up first place. Way to go, Mari Anne!
Just Published!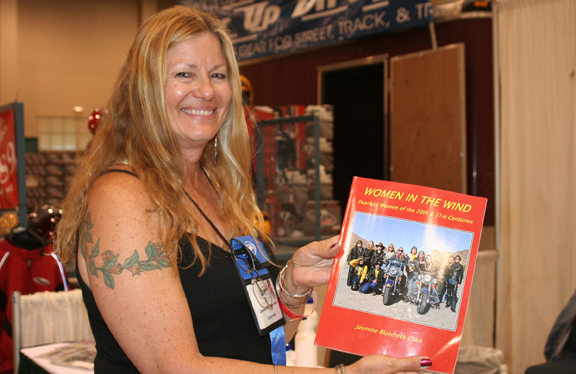 Its been several years in the making but Jasmine Bluecreek Clark of Colorado has just released her first book about women and motorcycling called "Women in the Wind: Fearless Women of the 20th and 21st Centuries." Jasmine is a long-time rider and certified mechanic in addition to being a writer. Her book profiles fearless women who ride or rode motorcycles across continents. The soft-cover book is filled with empowering women rider stories from the early pioneers to women riders of today. Lots of color photos accompany the stories. For more information or to order, visit BluecreekArtworks.com.