I think it was Harry Chapin back in the 70s who sang, "Its got to be the going, not the getting there, that is good." That is pretty much the best advice I could give to anyone heading out on a motorcycle adventure. In fact, it is the advice I take with me on all of lifes travels and adventures. Its the best advice just living day to day.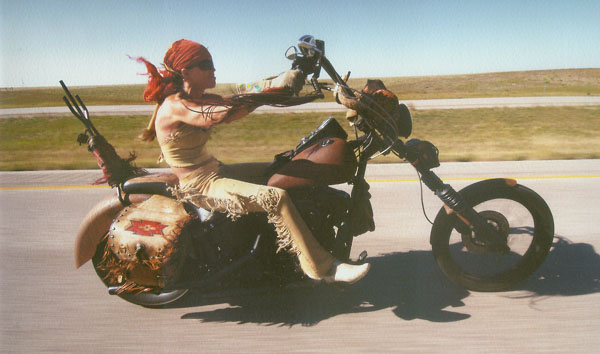 The past few years, I have been featured in several motorcycle documentaries. I seem to represent the "old school" biker chick who has been down all the back roads. From the 1980s on my little white Honda 400, to my present day rusted out old chopper, I have seen most every road between the west coast and the Mississippi. Often alone, my motorcycle has been a great source of solitude for me. I have ridden cross-country countless times to visit family, friends, and rallies. Sturgis is as much a way of life as watering the garden its just something I do.
The overwhelming response Ive received from people who have seen the documentaries or read my magazine articles never ceases to amaze me. I have spent the vast majority of my 45 years running, biking, climbing, diving, skating, and flying away from commitments, restrictions, rules, regulations, and authority. I cannot tolerate anything that confines me, like seatbelts, bras, relationships, or helmets. Consequently, I am a 45-year-old woman with no husband, no children, no savings, and no retirement plan. Still running wildly in search of answers to questions I still dont fully understand. My inexhaustible pursuit of freedom, strength, and independence has taken me climbing in the Himalayas, diving in all of the oceans, skiing in the Alps, trekking in the Andes, on safari all over Africa, and seeking nirvana in Tibet, India, China, and Vietnam.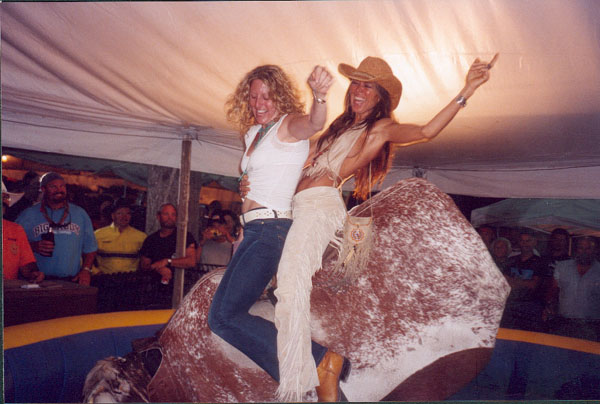 Nirvana is an elusive little state of being, always a step ahead of me. And so it is, that I am amazed that anyone is inspired by my lifestyle. I have always been a little out of control, which is strange, because I dont drink, smoke, or do drugs, and I like to sleep nine hours every night. I live on an acre with my white Siberian husky who has sky blue eyes. I spend my spare time gardening, playing piano, and making Native American crafts. The element that throws it all out of control is my curious mind. I havent decided if that is a blessing or a curse, but I know it keeps me forever in search of knowledge, reason, and answers. Any type of travel is of interest to me. Any place Ive never been is a mystery. Every person Ive yet to meet has a story, and every journey a lesson. Each day I learn more and more about how little I really know.
Riding is one of the things I do that clears my mind and keeps me sane. I go on a long, lonely road, and its my time to talk to God. Regardless of what your beliefs are, it is impossible to ride across America and not connect with God, Great Spirit, Mother Nature, Buddha. Whatever you want to call it, him, or her, something, or someone created our land, the land of the free, the home of the brave. And bikers, more than any other group of people I know, stand for that freedom.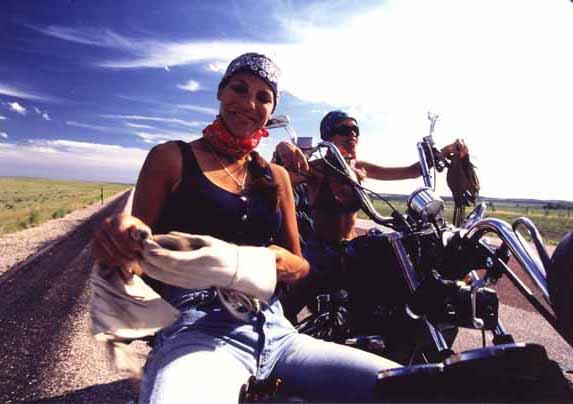 So I make ends meet between travels doing photography, writing, personal training, and in the past I enjoyed working as a ski patrol, and at the Marine Mammal Center. Helping people achieve their goals through fitness and nutrition gives me a lot of satisfaction, as it gives them inspiration to find the strength to do what is in their hearts. I love to hear that Ive inspired so many women to ride, and travel, and follow their dreams.
One of the questions I am asked most often is how come I am not afraid to ride that big bike across the country by myself. I am a woman who has made a lot of bad choices and mistakes. You dont become strong, independent, or fearless any other way. I am strong, because I am not afraid to fail. I am not afraid to fail, because I have faith. I have faith in God to take me where he wants me, even when I dont understand it, or like it. Anyone who has ever seen me ride, knows that I like to live life on the edge, because if you are not, you are missing the view.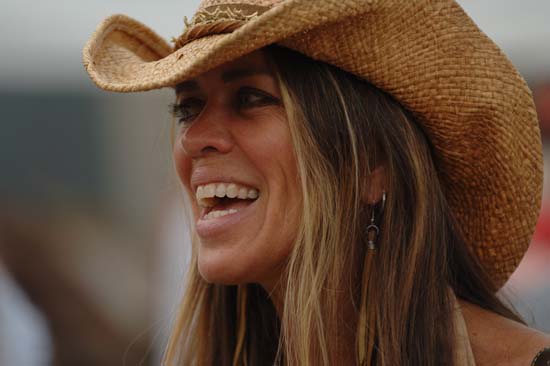 What I do fear is boredom and unrealized dreams. If I could inspire women or men to do anything, it would be to not let your dreams go to sleep. I am going to be writing this column on a regular basis to address motorcycle related issues that could inspire more people to do just that.
To see more of Betsy, visit her Web site at BetsyHuelskamp.com.