Get Ready Florida
Darby Koller, former marketing director of Space Coast Harley-Davidson, is following her dream. Starting in June, shell be hosting a new radio talk show called "Rev It Up and Ride" featured on ESPN 1560AM local radio on Wednesdays, drive-time, 5-6 p.m in Melbourne, Florida. Darby will be talking about the best places to eat, play and stay. She will share tales from the trails, talk about service tips and shop profiles. Listen in to get information on all the must-attend bike events on a weekly basis. As a female motorcycling veteran, Darby offers listeners a unique perspective of life behind the handlebars by discovering every turn in Florida. Darbys show will also be a podcast, so click here to listen in and get excited about the Daytona Bike Week. Look out Florida, here comes Darby!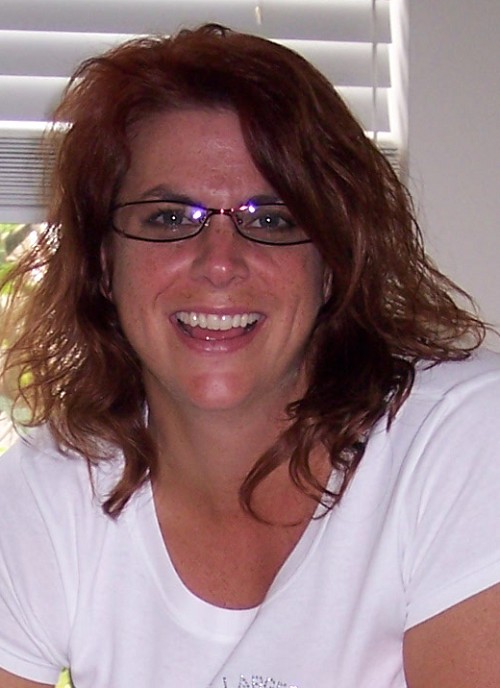 Using Motorcycle Background For Success in Auto Industry
Joan Horst of BMW has won Auto Remarketing News Magazines inaugural "2009 Women in Remarketing" award. By winning, Joan is getting noticed for "consistently going above and beyond" and "best represents the many facets of the industry," noted the magazine, which received nominations from across the country in its search for women who "have dedicated themselves to furthering the industry."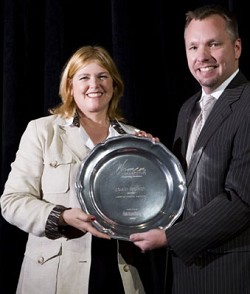 Before Joan worked on the car side at BMW, she was Motorcycle Rider Apparel manager for BMW in the late 1990s and early 2000s. Joan is largely responsible for raising the awareness of female riders at BMW during the time she worked in the motorcycle division. She helped create the technical line of apparel that BMW riding clothing has come to be known for, including incorporating lots of female styles into the line. Joan also worked on BMWs early ad campaigns that featured women.
AMA Names Woman As New Operations Manager of the AMA Museum
The American Motorcyclist Association (AMA) has appointed Katy Wood as the new Operations Manager for the AMA Motorcycle Hall of Fame Museum. "Katy Wood brings a wealth of knowledge and experience to this position, and I am pleased that we will be able to better leverage her background in this new role," said Rob Dingman, AMA president and CEO. Katy will also be managing the AMA Museums online store. Congratulations Katy!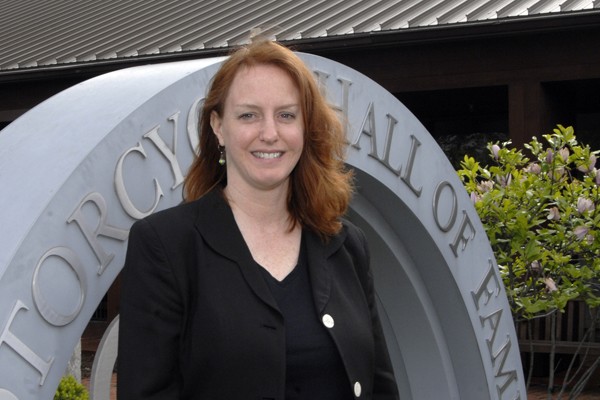 She Won a Daytona Bike Week Vacation!
Linda A. Bloom won the Daytona Bike Week sweepstakes sponsored by Rider Insurance Company. Linda received a 7-day/6-night trip for her and a guest to Daytona Beach, Florida, during the first week of March, including round-trip air transportation and hotel accommodations. Linda and her guest, Lauralee, received accommodations at the Hilton Daytona Beach Ocean Walk Village, while visiting local motorcycle shops such as the ROAR Motorcycles, and Bruce Rossmeyers Destination Daytona Shop. Linda says that the Women of Harley Ride / MDA Fundraiser was her favorite event. She also went to the Daytona 500 Experience and test drove a Harley-Davidson 2009 trike. Congratulations Linda and Lauralee. We hope you had a great trip!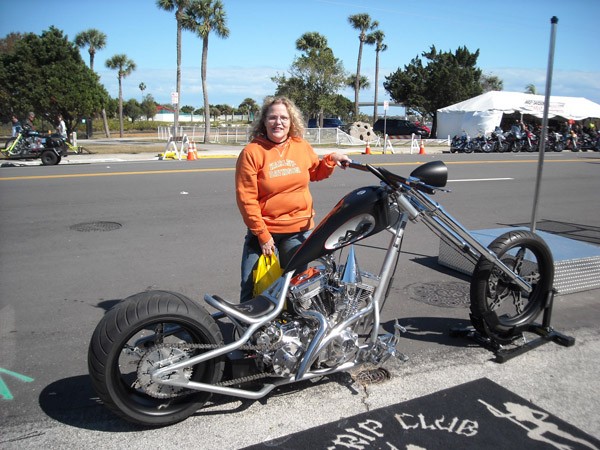 Against The Odds
Amy White has just put out an autobiography, entitled "Wicked Bitch." Wicked Bitch chronicles what its like to grow up in Arkansas and become a freelance biker journalist for Easyriders, In The Wind, Biker, and V-twin magazines. Amy is 90 percent deaf and takes chemotherapy for life threatening lupus. This August she will be riding her 16-year-old Harley-Davidson to Sturgis, South Dakota. Amy wants to show everyone that she is the person in her book, the woman who picks herself up and gets back on that bike, no matter what life throws at her. Safe travels. Amy, see you at Sturgis! Click here to read an excerpt of the book.
WRN Has a Celebrity In the House
Our very own Qian Ma (pronounced Chin), whos often written about in our Backroads With Betsy column recently got chosen to appear in a series of Harley-Davidson advertisements aimed at women riders. The ad below appeared in Vanity Fair magazine, and if youre reading this in mid-2009, youve probably noticed the Harley-Davidson ads running on this site that feature Qian. Shes also pictured on Harley-Davidsons Web site in the womens section. Way to go Qian!