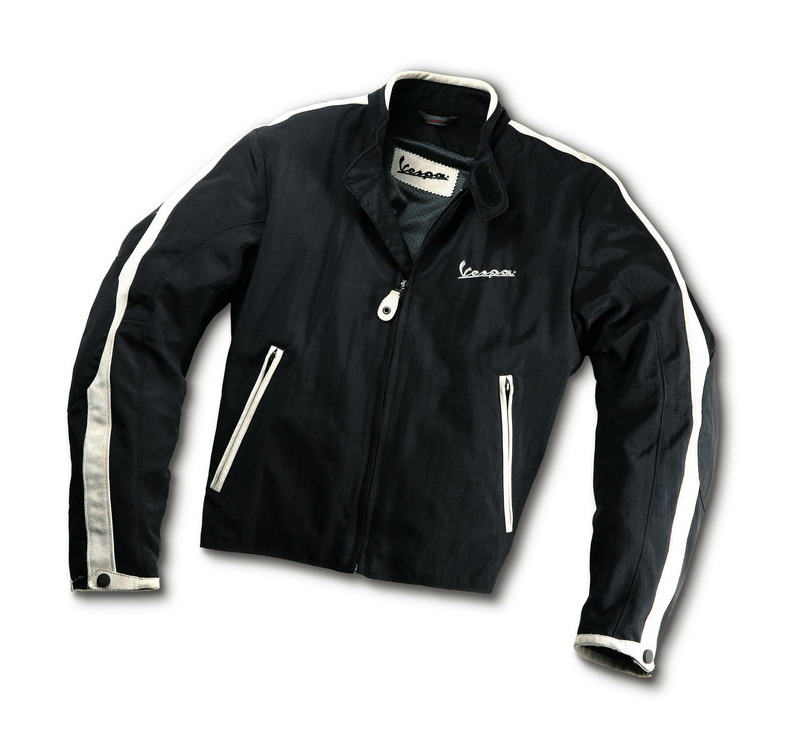 Vespa introduced its first ever clothing collection in 2007, which includes the Vespa Club Jacket and the Vespa Gilet Jacket. Scooterists now have two sleek new designs to choose from with more styles to be added in the future.
The Vespa Club Jacket is sporty, yet chic with a stylish Vespa logo on the front and back. Made with durable polyamide and a polyester lining, this jacket is both lightweight and versatile. The jacket can be personalized with protective armor for the shoulders, elbows and back. The Vespa Club Jacket is available in Black and Sand, sizes XS-XL. MSRP: $221.90.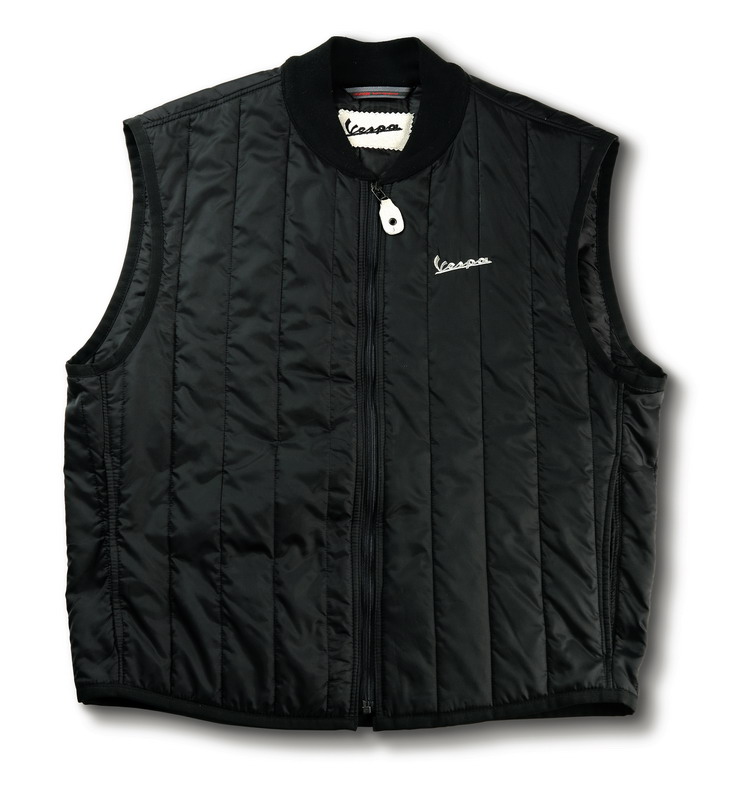 The Vespa Gilet Sleeveless Jacket signifies the unique and unmistakable spirit of Vespa with its sporty elegance. This dual-use garment can be worn as a vest both on and off the scooter, or double as a liner for the Vespa Club Jacket. Made with high-quality nylon and a polyester wool lining. The Vespa Gilet Sleeveless Jacket is available in Black, sizes XS-XL. MSRP: $110.90.
Piaggio Group Americas produced the first scooter in Italy in 1946, with the debut of the Vespa. The company, which manufacturers Piaggio, Vespa, Moto Guzzi and Aprilia branded products, has continued to revolutionize personal transportation around the world.
For more information on the companys clothing and accessories, visit piaggiogroupusa.com to locate a dealer near you.