The diehard motorcycle crew at Klock Werks has been busy the past few months thinking up ways to not only enhance the look of a motorcycle with its custom parts, but for that part to also serve a functional purpose. Here are three cool new components that do just that.
Indian Motorcycle Scout Radiator Guard
For the
Indian Motorcycle Scout, reviewed here on WRN
, the Outrider Rad Guard radiator screen from Klock Werks allows riders to accent and protect the radiator. It's an easy to install laser-cut honeycomb aluminum mesh screen that will not only provide a custom look, but also serves a purpose by guarding the radiator against road debris. Installation instructions and adhesive are included. It runs $74.95 and is one of the first accessories offered for the new Scout models.
| | |
| --- | --- |
| The Outrider Rad Guard makes a custom statement and can be added to any 2015 Indian Motorcycle Scout. | This is an Indian Scout customized by Klock Werks called the Outrider. It features lots of custom components made by Klock Werks. In the coming months, Klock Werks will be rolling out several other components that are part of the Outrider series, including front and rear fenders and a seat pan kit. |
Harley-Davidson Fairing Vent Screen
Klock Werks has created a simple yet effective part to accent the vent in the 2014 and 2015 Harley-Davidson FL touring models "batwing" style fairing, that were part of the
Project Rushmore enhancements of 2014
. Available in Honeycomb or Round pattern mesh aluminum, the Klock Werks Fairing Vent Screen is easy to install, and adds a custom touch to the front of your fairing. The Vent Screen may even catch or stop larger bugs and other road debris from entering through your fairing vent.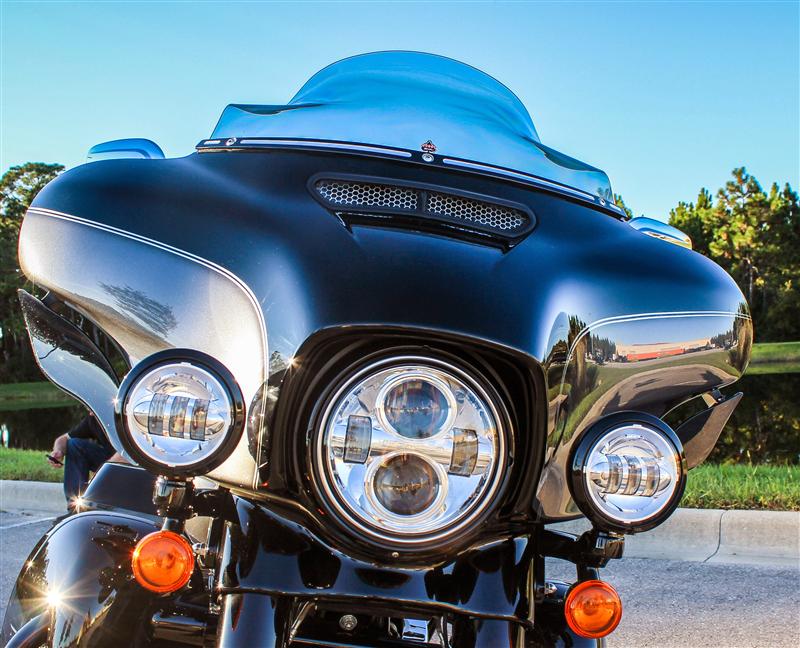 Harley-Davidson Road Glide Fairing Vent Screen
The fairing on the Road Glide is styled differently than the other touring motorcycles so Klock Werks got busy designing a vent screen to accent the splitstream vent system thats unique to the 2015 Harley-Davidson Road Glide. Available in Honeycomb pattern, the Klock Werks Fairing Vent Screen for the Road Glide costs $74.95.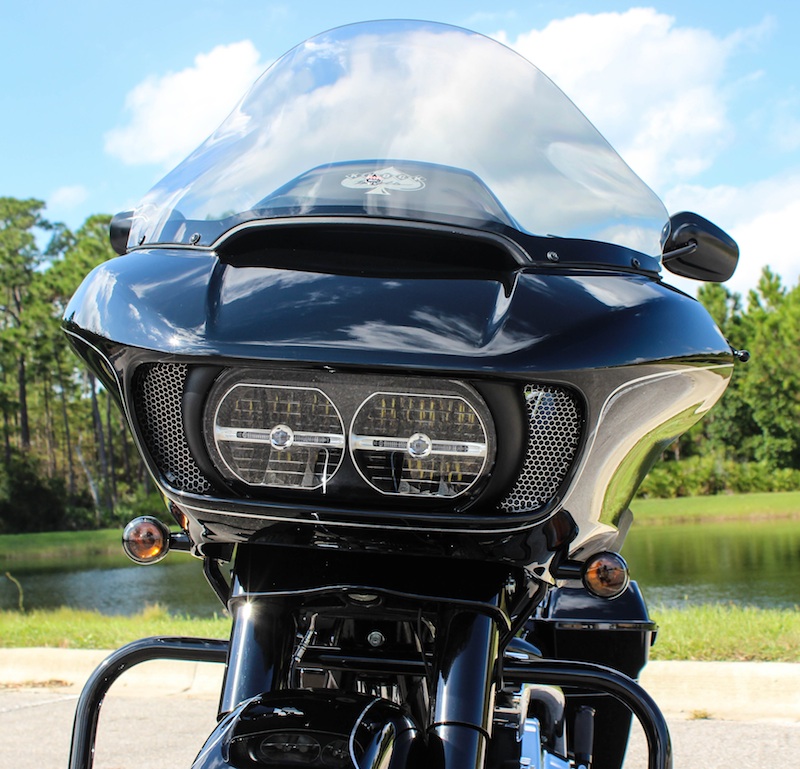 Klock Werks parts are available now at KustomBaggers.com, as well as at your local Drag Specialties dealer.
Related Articles
More Product Reviews and Stories on WRN
Review: Indian Motorcycle Scout: The Sportster Killer?
Review: The Best Windshield Ever