Note from Editor Genevieve Schmitt: While this may not be a story directly about motorcycling, it is a story about women involved in powersports (our "sister" industry) and Im excited to share it with you. Some background: Ive been following the all-women international competition called the Rallye Aïcha des Gazelles (French for Gazelle Rally) for two years, ever since the organizers asked me to help them spread the word as they were seeking more American teams to compete. Last year, I learned that one of the American teams hails from Bozeman, Mont., near where I Iive.
Ive since come to know the two women involved, Rachelle and Rhonda, personally, and I am inspired by their strength, humility and spiritual beauty as they undertake an incredible mission. I hope you find it in your heart to donate to their cause, as I have. Even $5, $10 or $20 makes a difference. Thanks. Please read on.
Rachelle Croft and Rhonda Cahill are on a two-fold mission: to inspire mothers to achieve their dreams while raising children, and to inspire women to know that nothing is ever too challenging if you set your mind to it.
Like this video? Then use the social media share and email buttons at the top of the story.
In March, the two 30-something moms from Bozeman, Mont., will compete in the toughest all-female off-road rally in the world in the Moroccan desert. They are one of only five American teams to compete in the international competition known as Rallye Aïcha des Gazelles. The women are also using this incredible life-affirming opportunity, where they must raise $35,000 to participate, to shine the spotlight on an epidemic that has affected millions of people, including each one of them.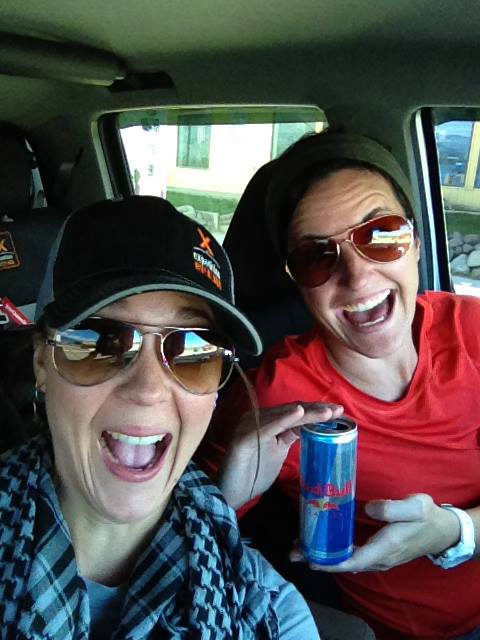 "We are both victims of sexual abuse," says Rachelle, "so our racing efforts at the world famous Rallye Aïcha des Gazelles will give a voice to a situation many find so difficult to talk about."
"The Rallye will provide us with an incredible platform to carry our voices around the globe, inspiring others to hopefully do the same: come forward, and stop the cycle of sexual abuse," explains Rhonda. "At the same time, we hope to inspire moms to live their dreams as an example to their children, instead of waiting until the kids leave the nest."
Five percent of the funds the women raise for their racing endeavor will go to "Voice Today," an organization dedicated to eradicating sexual abuse and providing healing for survivors.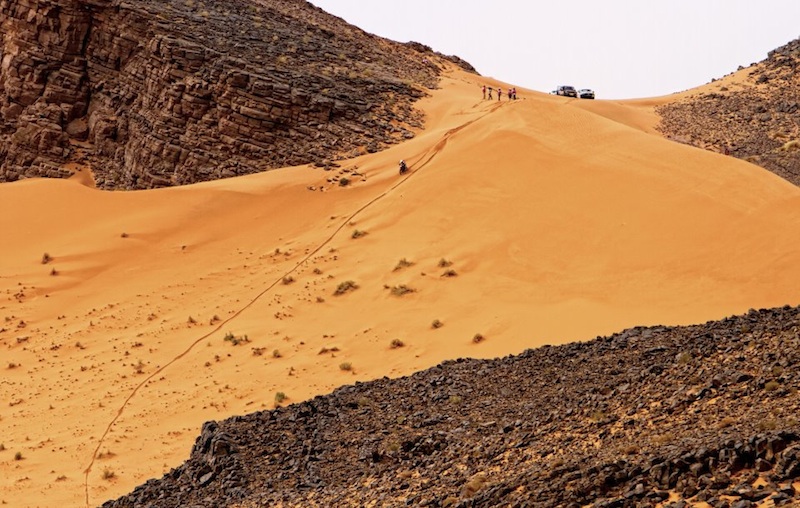 The nine-day race is the most challenging off-road rally in the world where more than 150 two-women teams compete by navigating with just the use a compass and map. Croft competed in 2012; Cahill is joining her for the 2014 race with this shared vision of journeying for a higher cause. "One in four girls and one in six boys are affected by sexual abuse," says Rachelle. "It has been a long road for us—it is for most victims—but I know that by speaking up, other victims might muster the courage to find their voice."
| | |
| --- | --- |
| Rachelle competed in the 2012 rally, shown here with her vehicle, so she has experience with this competition. | Rachelle at the finish of the 2012 rally. |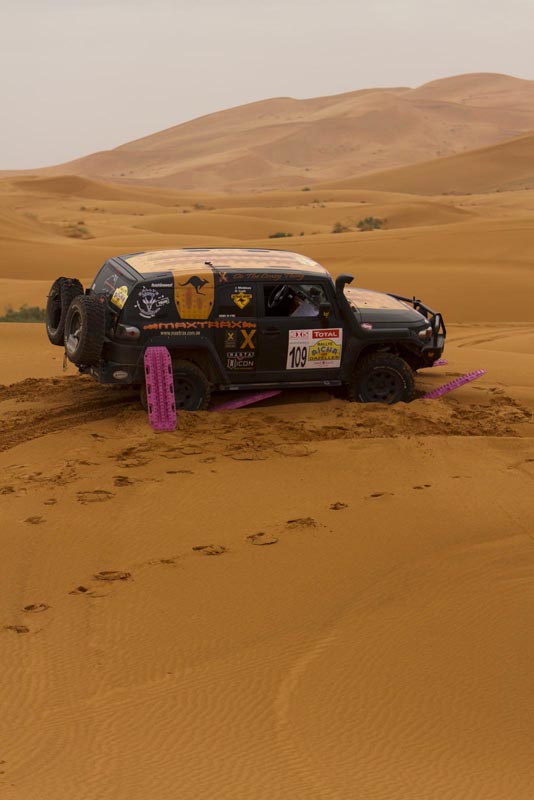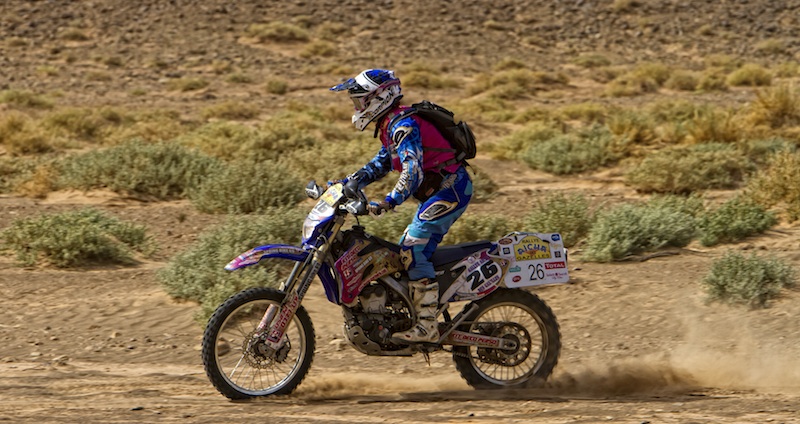 To learn more about the event, these women and how to donate, visit the links below:
Team Xelles, the name of Rachelle and Rhondas team
Donate to their efforts
Rallye Aïcha des Gazelles, the event website
Voice Today, the charity where 5 percent of their funds goes
Expedition Overland, the web series their involved with