I am lucky. Southern Wisconsin is one of the most beautiful places to live and ride. There are so many views to experience in a single afternoon, rolling hills and valleys, farmland with working family farms, woodland pastures and gently shaded backroads.
According to Cycle World magazines Peter Egan, the alphabet roads around Spring Green, Wisconsin, are the one of top four riding roads in the United States. There are so many roads in that area, it can be overwhelming to chose one, but one of the most scenic is a ride from my home in New Glarus through the alphabet soup, as it is called.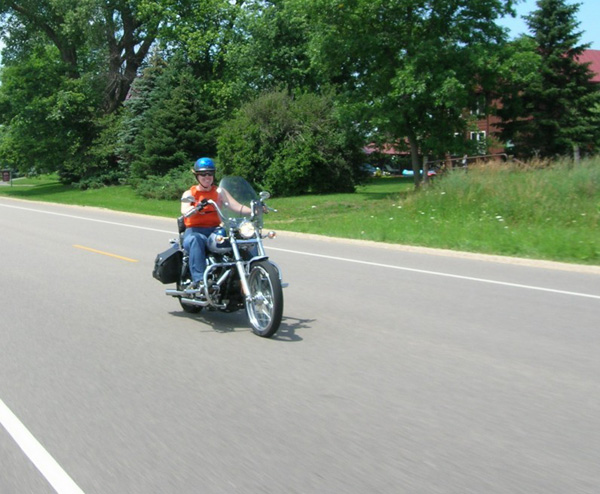 My hometown of New Glarus has a charm all its own. Swiss settlers founded it in 1845. It is an historic town nestled in the farming valleys of Southern Wisconsin. It is a great starting place (and fun to explore if you are a visitor) to head west and start riding the alphabet. Leaving New Glarus, take highway 39. Highway F is approximately 15 miles from New Glarus and it begins your journey through picturesque fields. Highway F will take you fairly far north, but a great treat is to take a left on Highway H then a right on Highway K. These roads twist and turn through the countryside and you will see fields of corn, soybeans and hay.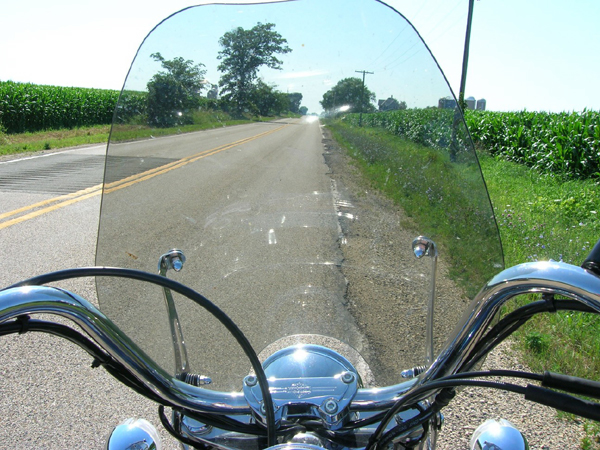 Highway K takes you into Barneveld, one of the most resilient towns in Southern Wisconsin. On June 7, 1984, almost all of the buildings in the town were destroyed by a tornado. Nine people were killed, but the town people would not let their town perish. As you pass through it today, you would never know of the terrible devastation that took place that hot summer night. In the village, look for Highway T. It winds its way down into a picturesque river valley. Approximately seven miles from Barneveld, turn left on Dam Mill Road and experience Hydes Mill.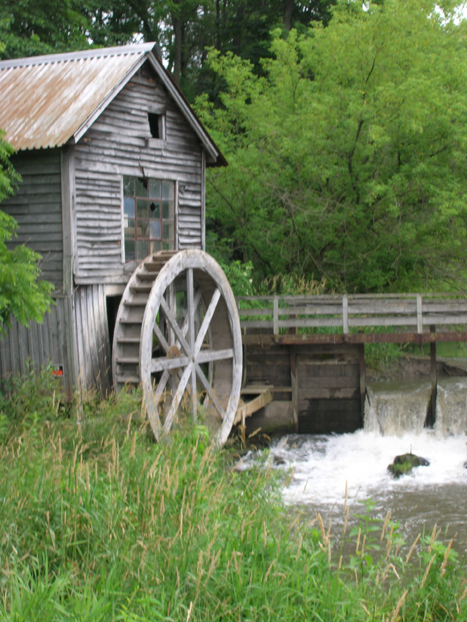 Get back on Highway T again and you have options: you can jump back on Highway H and head toward Arena or stay on Highway T and go towards Spring Green. Highway H is a fun ride and always a good choice because it winds through the river valley. In the village of Arena, turn right on Highway 14. This is a boring two-lane, but you only stay on for a few miles. Take a left on ighway Y. Tt is a great ride! This twisty road follows the Wisconsin River. Keep a look out around the village of Mazomanie and you might see glimpses of the notorious nude beach.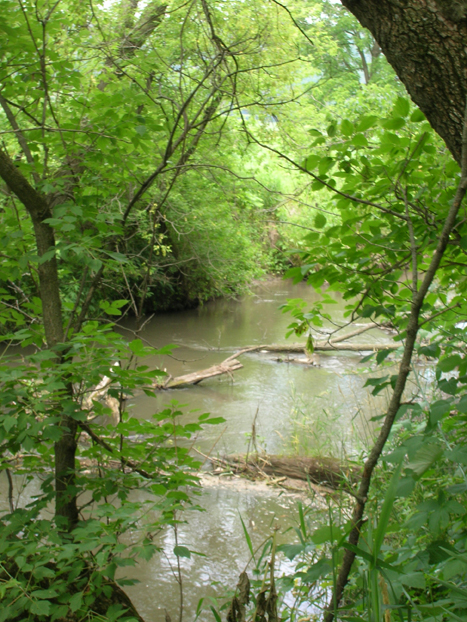 Outside of Sauk City, turn left on Highway 78, then left on Highway 12, another boring two-lane. Take Highway 12 north for a few miles, and then take a right onto Highway DL. This road shows some of most breathtaking hills and bluffs in this part of Wisconsin. Another right turn takes you to the south part of Devils Lake State Park. This park is a must see with its twisty 10 mile-an-hour corners through wooded forests and its beautiful views of Lake Wisconsin. You can drive through this state park for free, but if you want to linger and hike the many trails, you should get a park sticker. Stickers are $7 for a daily pass or $3 for an hour pass.
After leaving the south side of the park, hop on Highway 78 and head toward Merrimac. This road winds and twists right next to Lake Wisconsin and the views are spectacular. The Merrimac ferry is a fun and free ride across Lake Wisconsin. On both sides of the lake are ice cream stands, but you may want to wait until you have crossed the lake before you indulge.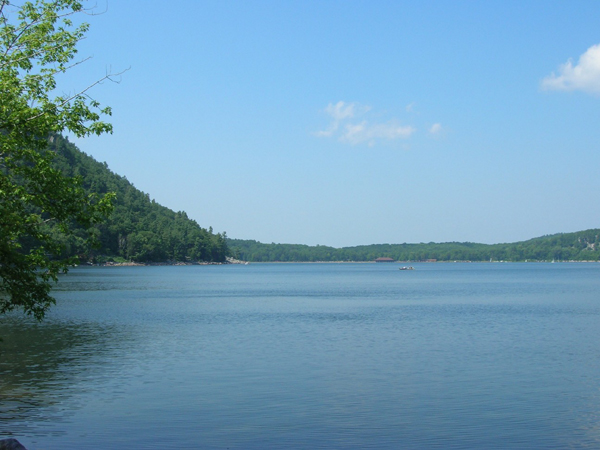 On the other side of the lake, take Highway 78 to P. The scenery never gets old. Highway P takes you through the villages of Springfield Corners, Cross Plains and finally to Mt. Horeb. Mt. Horeb was settled by Norwegian settlers in 1858 and it is known as the "troll capital of the world." For those who arent familiar with a troll, it is a mythical creature from Scandanavian folklore. The town has many unique shops and the worlds only Mustard Museum. It is a fun stop if you are looking for unique Norwegian crafts or food.
In Mt. Horeb, take Highway G, which winds its way to Highway JG, then J and finally back to Highway 39, back to where you started. All in all, the trip is only 150 miles, but you have ridden a few of the famous alphabet roads of southern Wisconsin.
Resources:
trollway.com
engineering.usu.edu/ece/faculty/wheeler/mills/wi04.html
swisstown.com
devilslakewisconsin.com
wx-fx.com/barnevld.htm
Related Articles
Read More Touring and Adventure Articles