The first modern-day Harley-Davidson to fall under the 24-inch seat height measurement is now available, and seat-height-conscious women riders are taking notice. The Softail Slim was released as a mid-year 2012 model, measuring in at a ground-hugging 23.8 inches from seat to pavement.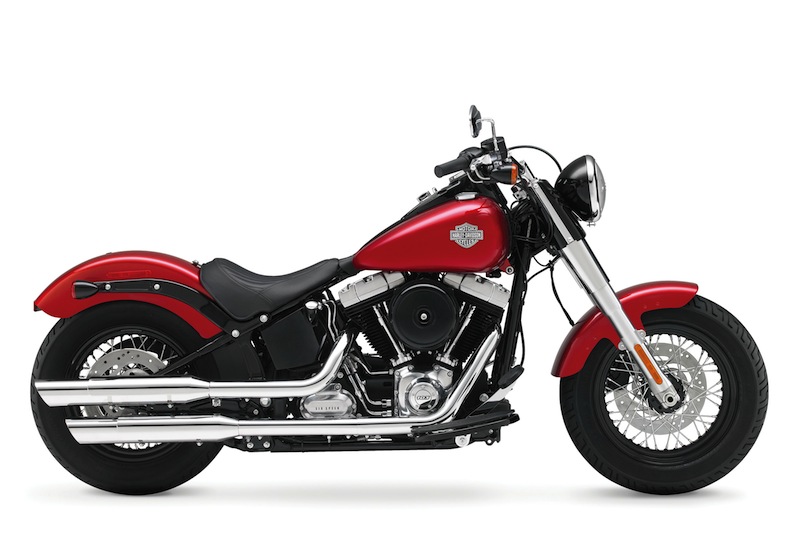 "Seat height is one of the first features that women look at when sizing up a motorcycle to buy," said Genevieve Schmitt, editor of Women Riders Now. "It's exciting to see Harley introducing a motorcycle that's this low and that's also a Big Twin. I can see a woman trading up to this motorcycle from a middleweight beginner bike or an 883 Sportster and then customizing it to fit her taste."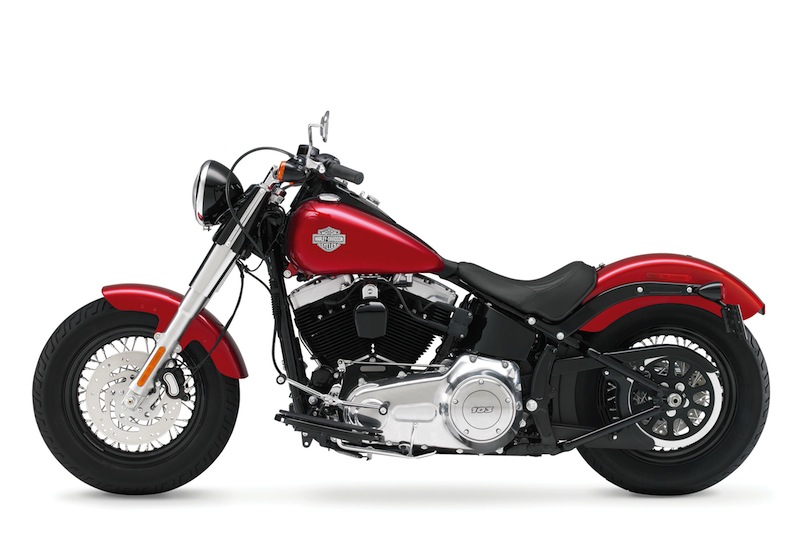 Harley-Davidson is marketing the Softail Slim as a motorcycle pared down to its essential elements in the style of custom bobbers of the 1950s, with its narrow rear end and its trimmed front fender, solo seat and minimal chrome. It features the same 1690cc Twin Cam 103B counterbalanced engine as its Softail siblings, along with a 6-speed Cruise Drive transmission.
| | | |
| --- | --- | --- |
| The cockpit shows the Hollywood handlebar with its wide bend and cross brace. | A solo seat styled from the 1950s era sits back a bit from the tank, exposing more of the engine. | This rear view shows the chopped rear fender and side-mounted license plate. |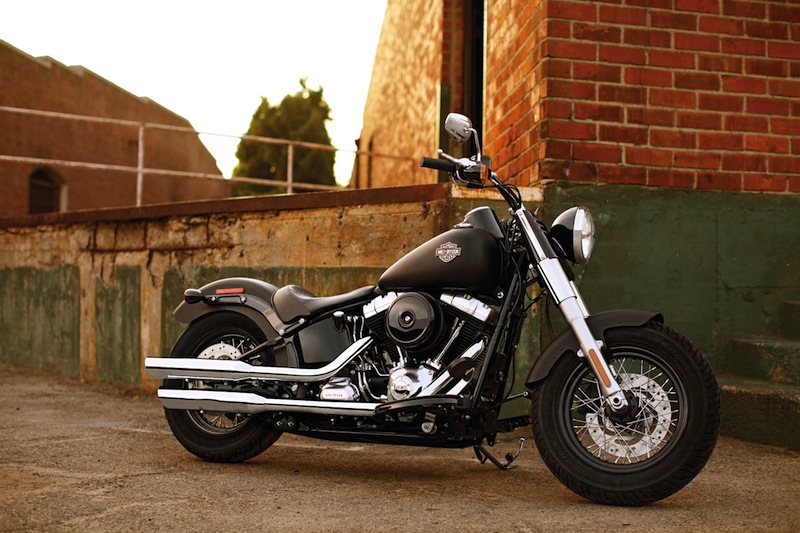 Harley-Davidson's second mid-year release is the Seventy-Two, a nod to the garage-built custom choppers of the 1950s to 1970s. Women riders looking at a Sportster as their first motorcycle may welcome the custom, edgy look of this 1200cc Sportster, which starts at $10,499, for the base color options of black denim, or big blue pearl.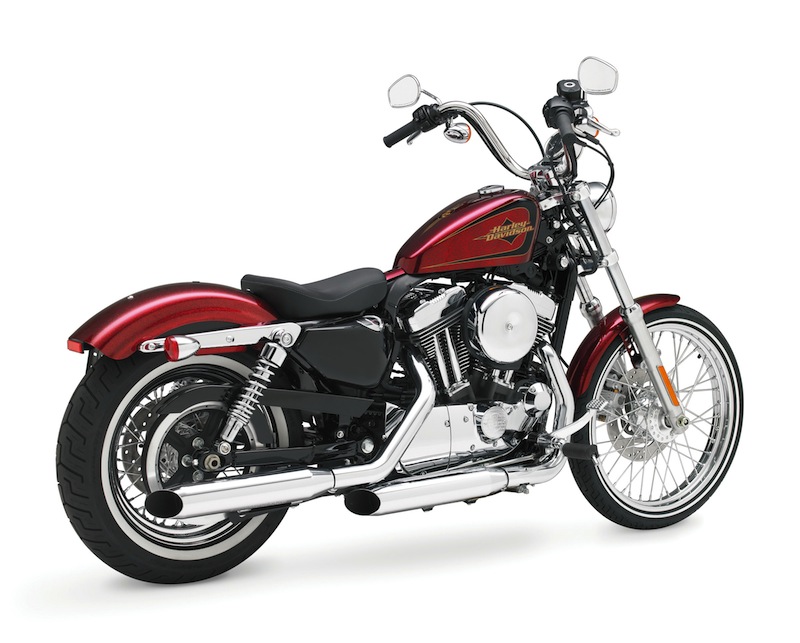 The Seventy-Two features a classic 2.1-gallon Sportster peanut tank, narrow whitewall tires, chrome laced wheels, high mini-ape handlebars and eye-catching metal flake paint. At 26.6 inches, the seat height is higher than on some of the other Sportsters, but the narrow profile and light weight of 555 pounds (lighter than the Big Twins) can make this motorcycle manageable for riders still getting their feet wet in motorcycling.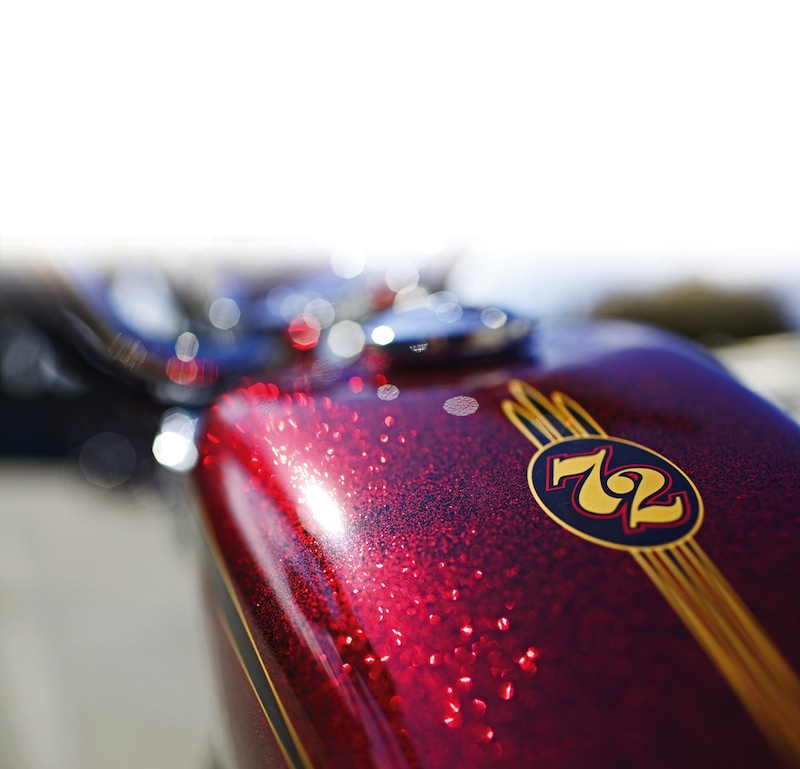 "With its nod to nostalgia and the street-born custom culture, Harley-Davidson is clearly targeting a specific demographic here—young Hispanic and African-American men," said Genevieve. "But that doesn't mean women riders can't benefit from the addition of these two motorcycles to Harley-Davidson's lineup. One has a nice, low seat height, and the other offers riders with entry-level pocketbooks an alternative in the Sportster lineup."
| | |
| --- | --- |
| With a nod to 70s motorcycle design, Harley-Davidson is offering 12 new sparkling two-tone paint sets as part of its Hardy Candy Flake Core Series—perfect for customizing the retro-styled Seventy-Two. | This new Metal Flake Solo Seat in Silver Charcoal, priced at $129.95, is available as an aftermarket accessory for the new Seventy-Two. |
This summer, new and experienced riders looking for a sporty adventure ride should take a look at Honda's latest 2012 model, the NC700X. It features an all-new liquid-cooled, eight-valve 670cc parallel-twin engine that offers plenty of torque in the low end and midrange for easily accessible power.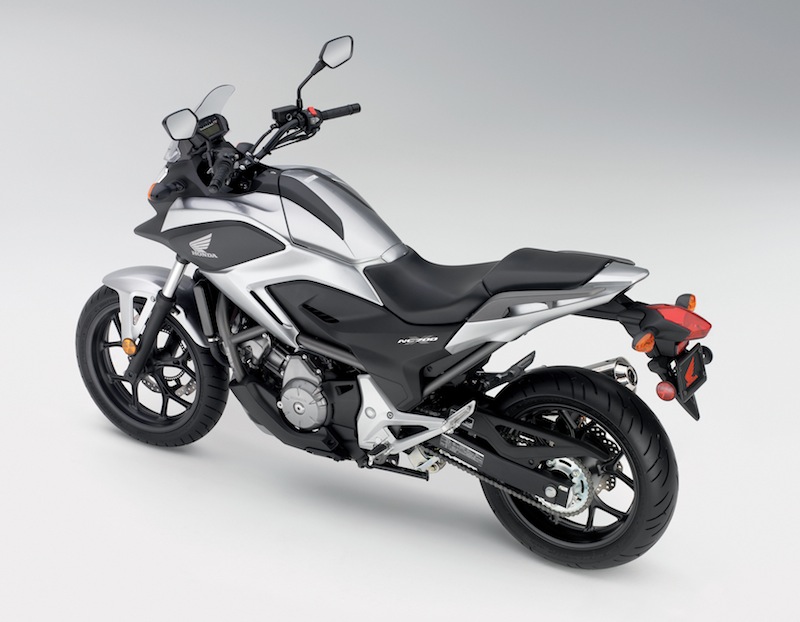 Honda is hoping to attract new riders looking for alternatives to the standard clutch motorcycle. The NC700X DCT/ABS features a second-generation automatic 6-speed Honda Dual Clutch Transmission that uses two hydraulically controlled clutches to deliver quick and smooth gear changes in a choice of three modes: manual (MT), which allows the rider to shift gears using buttons, and two automatic (AT) modes—S for sport riding and D for everyday use. Read WRNs review of the Honda VFR1200F DCT, which features the same dual-clutch transmission.
| | |
| --- | --- |
| A large array of accessories are available for the NC700X, including saddlebags and a rear top case, to give owners the option to customize the bike for their individual preferences. The bike will be in showrooms this summer, with an affordable starting price of $6,999. | A large 21-liter storage area where the fuel tank typically rests is big enough to accept a full-face helmet. |
Finally, Victory made a splash at a recent International Motorcycle Show when it unveiled an early 2013 model, the Judge, thats being billed as the muscle car of motorcycles. If you like boldness, power and brawn, then the Judge may be calling you. This performance cruiser serves up 113 foot-pounds of torque from the fuel-injected Victory Freedom 106/6 V-Twin engine. That translates to 1731cc, with a 6-speed transmission.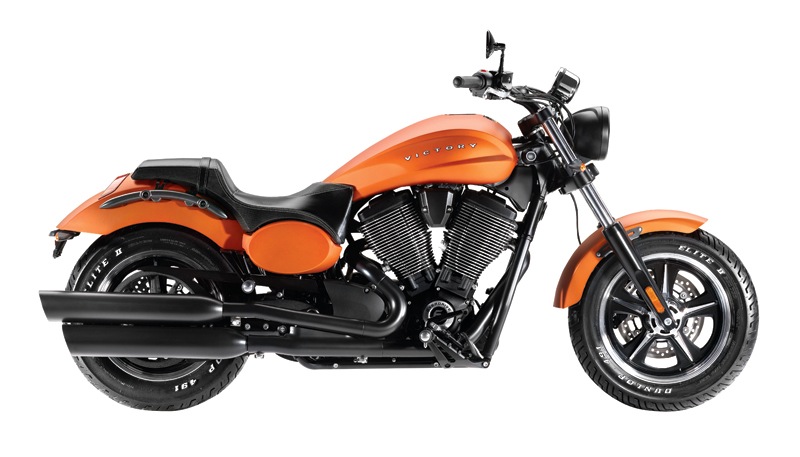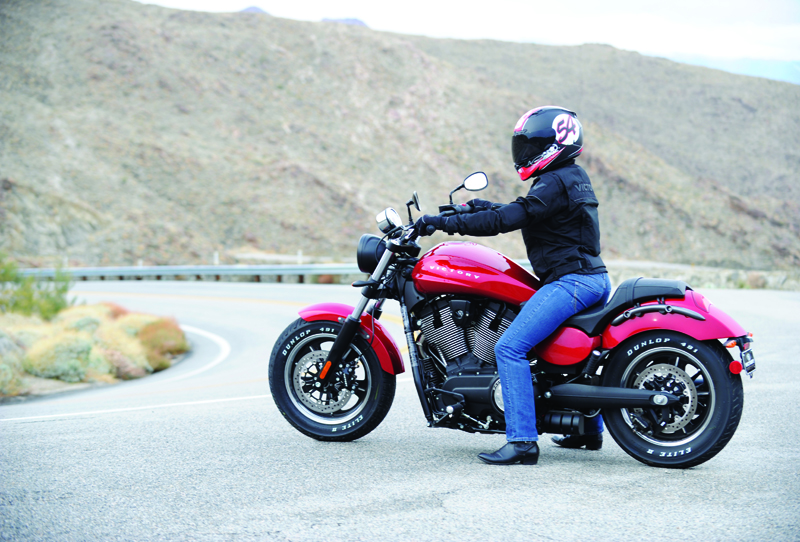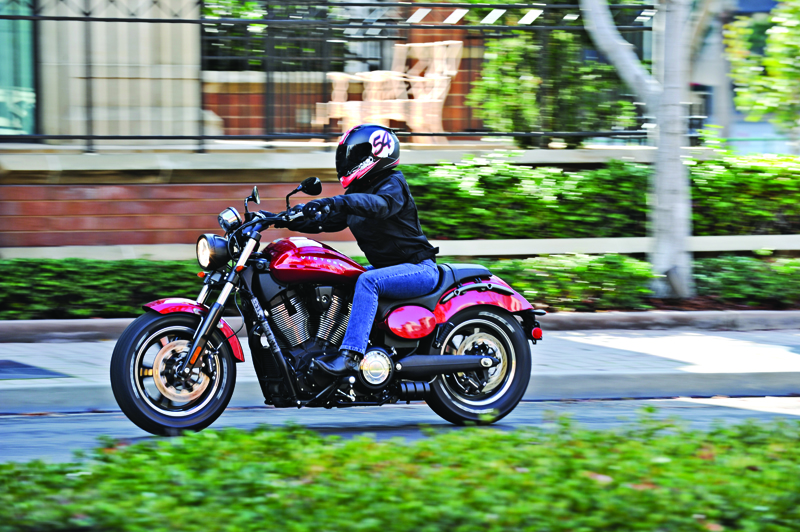 The Victory Judge will available in dealerships in April 2012.
Related Articles
New Motorcycles for 2012
REVIEW: 2011/2012 Harley-Davidson Blackline, the Lowest Harley