Suzuki is releasing an all-new sport touring model for 2011, the GSX1250FA. The bike was introduced to European markets last year and is making it U.S. debut for model year 2011. The GSX1250FA offers riders a powerful, smooth ride for all styles of riding, from long distance touring to commuting and sport riding.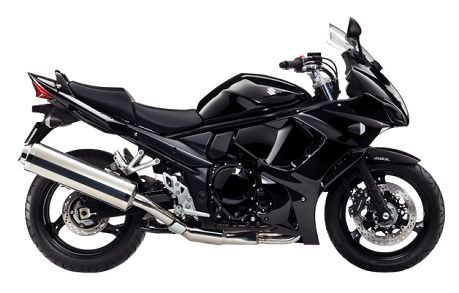 The GSX1250FA features a 1255cc engine and comfortable standard style seating ergonomics that are joined by a host of advanced features including fully floating dual front disc brakes, digital Antilock Brake System (ABS), and an adjustable seat that can be raised or lowered .8 inches by flipping over the mounting spacers between the seat and the frame seat rails. The low version measures in at 31.7 inches while the higher seat height is 32.5 inches.
The GSX1250FA also offers sporty, aggressive styling courtesy of its full body fairing and stacked headlight assembly, which was also incorporated into the GSX-R sportbike models.
A range of Genuine Suzuki Accessories are available for the GSX1250FA model, including top and side cases, a windshield and more. MSRP for the GSX1250FA is $11,599 and is expected to be in dealer showrooms by January 2011.
Related Articles
Suzukis Most Popular Sportbikes are Back for 2011