Do you have two long-time motorcyclist friends the ones youve shared the highs and lows of the road with for as long as you can remember? Perhaps more importantly, two that could put up with you for 1000-plus miles on a bike road trip?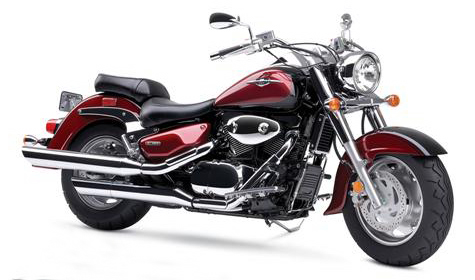 Well, get your riding gear ready because Suzuki is looking for three close friends (and licensed motorcyclists) to take "The Ride of a Lifetime." The chosen few will ride new, 2007 Suzuki Boulevard cruisers on a 5-day, 1000-plus-mile road trip through some of this countrys most beautiful scenery, on roads made for motorcycling. To top it off, the entire trip will be filmed for Suzuki#8217;s new 2007 Suzuki Boulevard advertising campaign, and you and your friends could be the stars.
To enter, fill out the questionnaire downlable at http://castingcall.suzukicycles.com/PDF/ContestRules.pdf. Include photos clearly showing the face and body of you and your friends (together is preferred, individually is acceptable as a second choice) and do one of the following:
1. Drop it off at your local participating Suzuki dealership
2. Mail it to:
#8221;Ride of a Lifetime#8221;
P.O. BOX 1100
Brea, CA 92822-1100
3.Enter online at http://castingcall.suzukicycles.com/PreRegister.aspx
After the initial screening, select qualified entrants will be contacted and asked to provide additional information. Be imaginative. Be charming. Be funny, because thats what its going to take to make the cut. And hurry! All entries must be received NO LATER THAN November 22, 2006.