SuperG, created by the folks behind Hein Gerickes G Line, has its very own boutique on Melrose Avenue in Hollywood, and all are invited to the grand opening this Friday, July 20, 2007.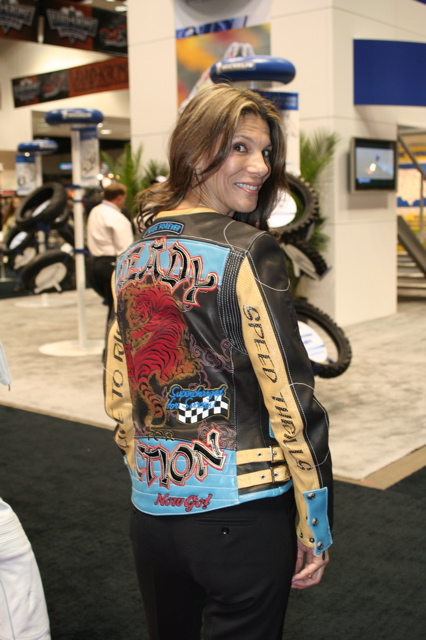 SuperG is a motorcycle inspired fashion collection that has the look and feel of vintage motorcycle apparel #8211; with a modern approach. The SuperG luxury brand was created to capture the thrill and excitement of the motorcycle lifestyle in a completely new way. Each garment tells a different story as told by the variety of graphic themes and applications, and together they celebrate a wide scope of motorcycle experiences. Because of the many techniques and materials employed to create these garments, no two are alike making each one a unique statement in style. Regular wear and tear will only add to the character and individuality of each garment.
The quality and technical features are as follows:
-Cutting edge design based on true historic motorcycle effects
-Fine / soft lambskin leather
-High resolution silk screening and puff prints
-Intricately detailed patch appliqu#233;s and direct embroidery
-Beautiful silken linings
-Impeccable attention to detail
The grand opening party, which includes an open bar and a dj, begins at 7:00 p.m. and goes until 10:00 p.m. The SuperG store is located 7510 Melrose Avenue in Los Angeles. Please R.S.V.P. if interested in attending at 323.951.1097 or mikey@thegalleryla.com. Visit SuperGFashion.com for more information on the line.