The Harley Owners Group (H.O.G.) kicks off its 25th Anniversary on August 28, 2008, in Milwaukee, Wis. Highlights of the silver anniversary event include free admission to "CLUB H.O.G. 25" for H.O.G. members plus one guest per member.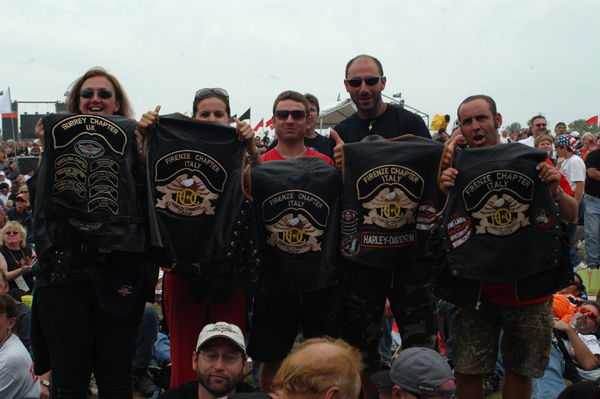 Located on the grounds of Miller Park, home of the Milwaukee Brewers, CLUB H.O.G. 25 will feature live entertainment, a Ride-In Show with the chance to win awards, including the 7th Annual Willie G. Award, MDA fund-raising activities, and performances by stunt riders and motorcycle drill teams. In addition, the H.O.G. 25th Anniversary Concert Celebration, a private concert for H.O.G. members and their guests, is planned for the evening of August 28 inside the 40,000-plus seat Miller Park. The concert is a separate ticketed event with headline entertainment, ticket pricing and purchase information to be announced at a future date. Additional details about Club H.O.G. 25 and the H.O.G. 25th Anniversary Concert will be announced in future issues of Hog Tales magazine and on the members#8217; only site at members.hog.com as they become available.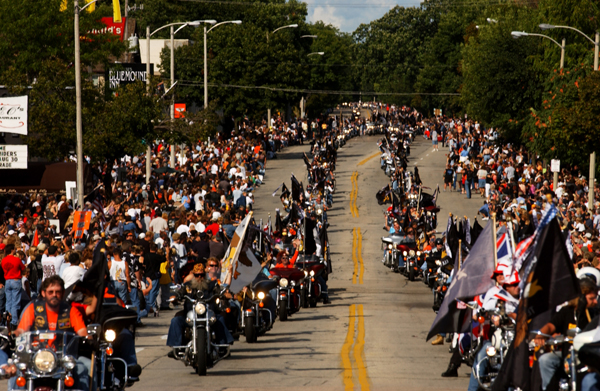 "The excitement is nearing an all-time high for H.O.G.s 25th Anniversary and anticipation for next years celebration at Miller Park in Milwaukee couldnt be greater. We sincerely appreciate the opportunity to hold our 25th Anniversary Celebration at Miller Park, which is an outstanding facility," said Mike Keefe, Vice President, Harley-Davidson Motor Co., Director, Harley Owners Group. "CLUB H.O.G. 25 will be an exclusive premier event that will attract tens of thousands of Harley Owners Group members from around the country and around the world."
Come early and stay all weekend because the celebration continues during Harley-Davidsons 105th Anniversary Celebration in Milwaukee at Henry Maier Festival Park along the lakefront in downtown Milwaukee. H.O.G. Island, a free, exclusive H.O.G. hospitality area will be located on Milwaukees all-new Lakeshore State Park during the Harley-Davidson 105th Anniversary Celebration.
HO.G. members and their guests can also kick back at H.O.G. Haven, a low cost RV and camp ground featuring food and beverage concessions, vendors and plenty of live entertainment from August 27-September 1 at Washington County Fair Park in West Bend, Wis.,
"This is a signature initiative for one of Milwaukee#8217;s greatest institutions, and we are proud to be serving as host," said Rick Schlesinger, Executive Vice President #8211; Business Operations for the Milwaukee Brewers. "Miller Park is not only home to great baseball, it is also ideally suited for other major events. Hosting the Harley Owners Group 25th Anniversary Celebration is a great example of the versatility of this facility."
Founded in 1983, the Harley Owners Group (H.O.G.) is the official riding club of the Harley-Davidson Motor Company. H.O.G. currently has more than one million members and over 1,400 chapters worldwide, making it the largest factory-sponsored motorcycle organization in the world. H.O.G. rallies are held around the globe to celebrate Harley-Davidson motorcycle riding.