I'd like to make sure you have a summer riding season full of great memories instead of "I wasn't prepared" memories. With the heat of summer upon us, keep those great memories alive by always being ready for whatever the weather may bring your way. Here are a few safety tips to follow for riding in extreme heat.
Women Riders Now E-Newsletter
Stay up-to-date on all things motorcycle! Latest gear, bikes and products reviews. Travel ideas, great product giveaways, and more.
1. Hydrate
Take water with you even if you're only going on a two or three hour ride.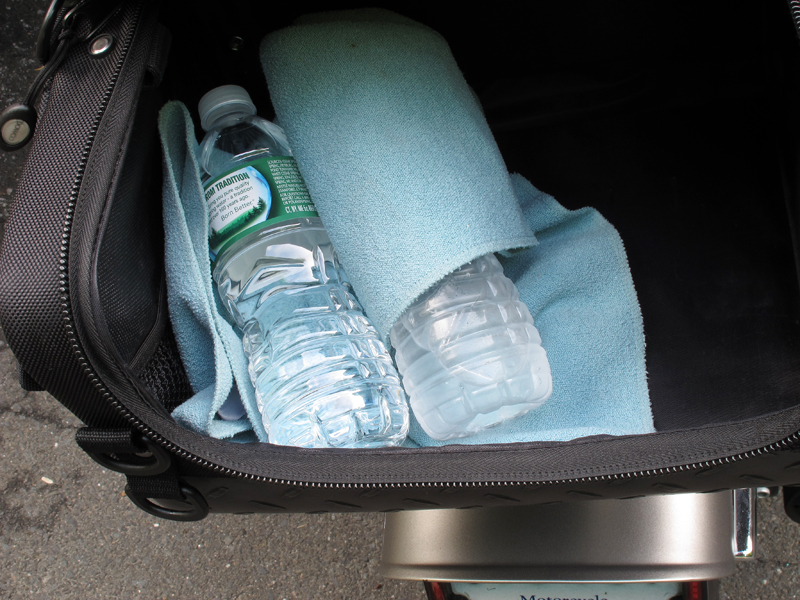 2. Wear a Jacket
A mesh jacket will keep the hot sun off your arms which will keep you cooler than just wearing a t-shirt. And, of course, the protection it offers in a mishap goes without saying. If you wet down your t-shirt and put a mesh jacket on, the air passing through the mesh at even moderate speeds will keep you cool for a couple hours. The lightest colors are best in hot weather because they will reflect the suns rays, while black will absorb them.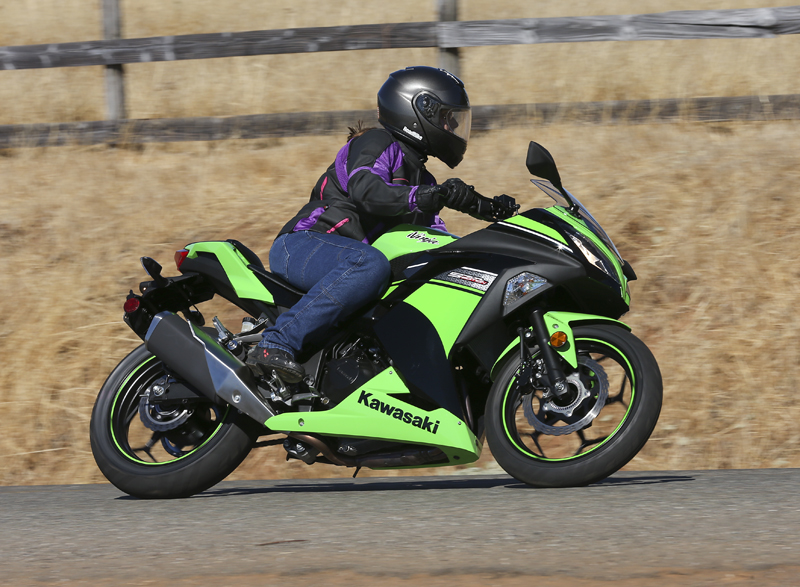 Editor Genevieve Schmitts two cents: "I wear one of my wicking material hiking or working out shirts underneath my mesh jacket in the hot summer days and when I stop to get gas, I go into the restroom and take it off and soak it completely wet in cold water. The cold shock to my hot skin is momentary when I put the chilly wet shirt back on, but oh so worth it on those hot beastly days! I throw my mesh jacket on over it and then when Im riding the air flowing through the mesh acts like an air conditioner "cooling" me. The shirt is ready for another cold soak after about 80 miles, which for me is time for another rest stop. You should try this!"
3. Wear Pants
Don't wear shorts (you should never wear shorts while riding). The same way a jacket will keep the sun from cooking your arms, the sun and engine heat will make you hotter with shorts on than if you wear light-colored jeans or mesh riding pants. [Editors note: Check out our advice on Kevlar jeans versus textile pants versus chaps here on WRN.]
4. Flush Out Alcohol
If you've consumed alcohol the night before a ride, drink plenty of water before you take off for the day, and double the amount of water you drink during the ride. Save the Miller time for when you get back home.
5. Sunscreen
Wear sunscreen on your face, neck, arms, and anywhere your skin is exposed. It helps to apply it before getting dressed, because the suns harmful rays can even penetrate some clothing. Remember to bring it with you and reapply throughout the day, especially on your face.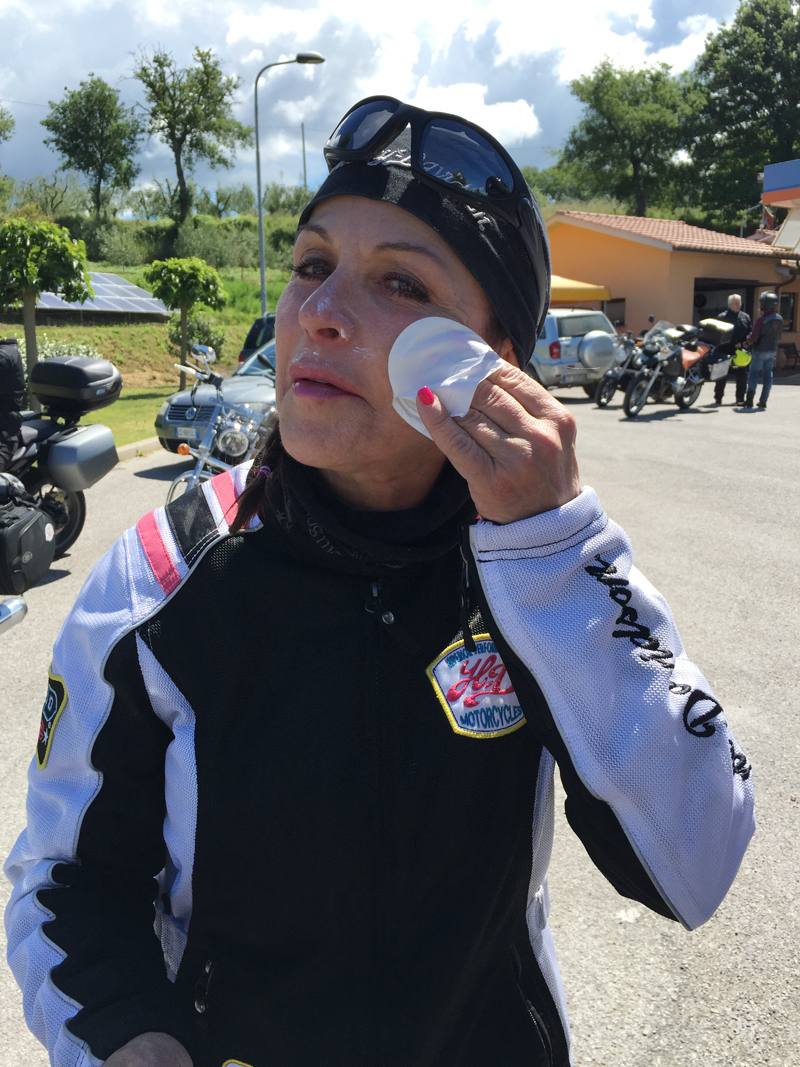 A little common sense, sunscreen, water, and proper riding gear goes a long way.
I have more than 285 safety tip videos on my YouTube site for you to enjoy and learn from. To see all my tips and video clips of actual riders going through my Ride Like a Pro classes in Hudson, Florida, go to YouTube and type in "Ride Like a Pro." I know there will be something on my YouTube page to help not only you, but probably a friend or two as well.
Jerry "Motorman" Palladino is the founder of Ride Like A Pro, Inc., a company that teaches advanced rider training classes, and produces motorcycle instructional DVDs and books. Jerry is a former motorcycle police officer who teaches riders the same skills that motor officers use when riding their motorcycles. His classes are aimed at experienced riders who want to enhance their motorcycle skills. Visit RideLikeAPro.com to learn more about the classes and to purchase and download digital copies of the DVDs.

Related Articles
The First Ride of the Season
One Way to Avoid Dropping Bike: How Sick and Tired Can Teach You a Lesson