Thunder Road, an event venue on the outskirts of Sturgis is planning to have better music, more bike shows, more live events and exciting attractions during the 2007 Sturgis Rally. Now in its fifth year, Thunder Road has become famous as the place to go for the custom bike scene in Sturgis.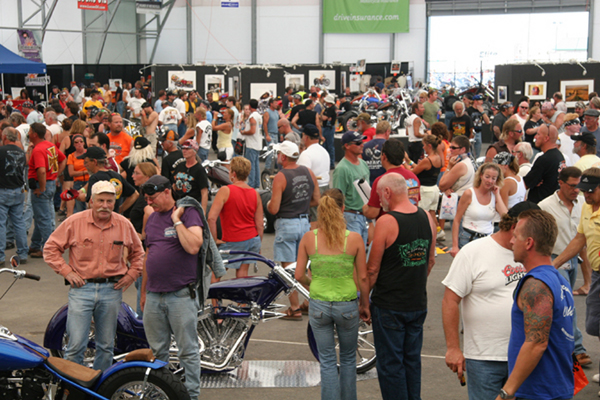 Thunder Road will again be home to Michael Lichters famed motorcycle themed art exhibit, this year focusing on builder-artists from from foreign countries. "One World Choppers" will examine the influence of builders and artists from outside the U.S. on motorcycle style and design.
Thunder Road will also host the Metzeler custom motorcycle show for the second year in a row, the Rats Hole custom bike show, and new this year will be Feel the Thunder Race bike show, Trike Wars-The Power of Three Show, and "THE HORSE Backstreet Sturgis Invasion Show. Also new this year will be the Sculptures and Steel show, a show in which bikes are judged on function and form with a focus on presentation. The Seminole Hard Rock Roadhouse tour has a new home at Thunder Road, as well, bringing celebrities and their bikes, as well as exhibiting photography by Michael Lichter, and featuring custom builders stopping by throughout the event.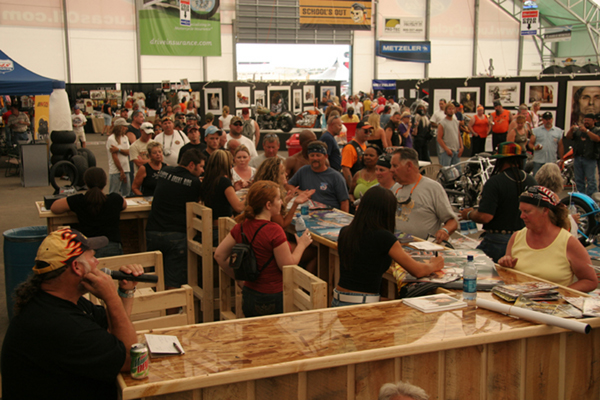 Master builder, entrepreneur and star of Speed Channels Texas Hardtails series, Rick Fairless, again brings a badlands version of his biker Mecca, Strokers Dallas, to the Thunderdome. Strokers Sturgis possesses an eclectic blend of Texas-inspired biker decor, ice-cold beer and beer babes. "Weve worked hard to make sure Thunder Road has become an integral part of Sturgis Bike Week and the place to go for bike shows. We think this year will be the best yet, with more shows and cool events than ever before," said Gary Lippold, owner of Thunder Road.
Located three miles east of Sturgis on Highway 34, Thunder Road encompasses six acres of paved vending space full of high-end, custom, aftermarket vendors under a 40,000 square foot Thunderdome. Thunder Road is a part of the Glencoe Nation and is located directly in front of the Glencoe Camp Resort, which will be host to Rockn the Rally, an event that will have at least 10 national music acts. Visit GlencoeCamp.com for more information.