I recently bought a used 1999 Yamaha Road Star. As is typical with a used vehicle purchase, I received one key for it. My mistake was not immediately having a second key made. Im not even sure the Yamaha dealership could have cut me a new key, but Im pretty sure most of the local neighborhood hardware stores could not have. I have read that many of the motorcycle manufacturers do not sell blanks to every store that makes keys. If that is true, it could make getting a copy made much more difficult than what most of us are used to.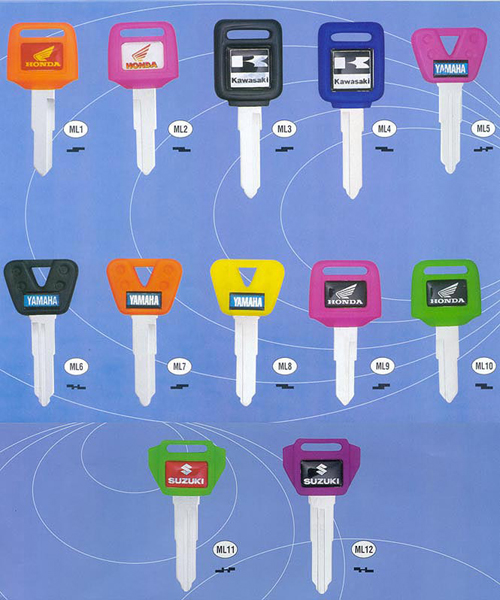 I lost my key. My local dealer where I bought the bike offered a solution that didnt sit well with me. The store offered to: 1. send a trailer to pick up my bike; 2. take it to their shop; 3. remove the ignition; 4. take that to a locksmith; 5. the locksmith would find the key code inside and make a new key; 6. the shop would pick up the ignition the next day, 7. reinstall it back on the bike; and 8. I could then pick up the bike with hopefully two new keys.
I went another route that wasnt entirely successful, but suited me: 1. called a locksmith and asked him to come to my house and make a key. The first call gave me a phone number of another locksmith who could and would; 2. made an appointment that day for an afternoon visit; 3. the locksmith came to the house and made a partially workable key within 30 minutes.
My problem is that the Yamaha key on my particular bike serves many purposes. It starts the bike, it also locks the forks, unlocks the drivers seat (to access the oil check area) and unlocks the gas tank. The locksmith could not get the "unlock the seat" part of the key to work so I ended up having to take it to the dealership anyway. Other people might not have to take that route.
In my case, with the age of my bike, the old key and ignition did not operate that smoothly anyway so I opted for a new ignition system. That leaves me with a two key system, one for the gas tank (successfully made by the locksmith) and the other, a new key that came with the new ignition. The second key, with the Yamaha key code attached, is stored away with my motorcycle papers.
The moral of my adventure? Make it a priority to get a second key made for your bike before you lose the only one you have.
Vicki Allen
Richardson, Texas