The dust has finally settled and the rumble of nearly half a million bikers is all but a memory for the 66th Annual Sturgis Motorcycle Rally. Though smaller than the previous years celebration, the rally was every bit as exciting and enjoyable for those biker enthusiasts in attendance.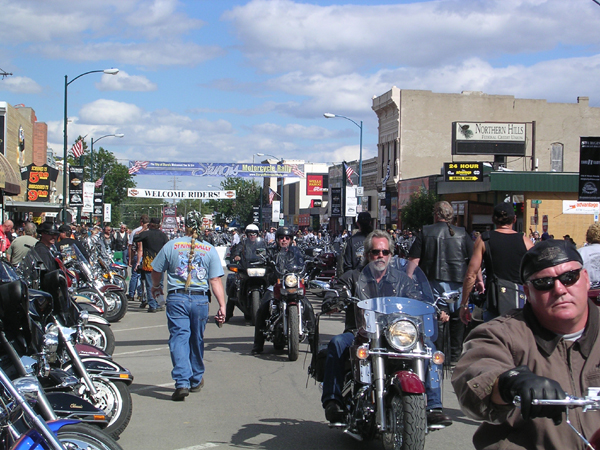 This years crowd number is estimated at 456,498, down from 525,250 people who attended the 65th annual event. According to rally officials, the hard numbers can be a bit misleading when it comes to judging the overall impact the rally has on the region. Over the past few years, there has been a developing trend in that rally crowd is spreading out, both in distance and duration, they say.
"There are two major trends that weve been observing lately when it comes to the people who attend the Sturgis Motorcycle Rally," says Rally Executive Director Lisa Weyer. "The first thing we noticed is visitors are now coming earlier than they traditionally were. This turns the rally into at least a two-week event, even though the official dates are only a week.
"The second trend weve noticed is the crowd is largely spreading out over the Black Hills area," added Weyer. "Other communities are getting in on the act and capitalizing on the unbelievable amount of people who attend the event. Although Sturgis is still the hub for mostrRally-related activities, other communities throughout the area have seen a significant jump in visitors over the past few years."
So even though the estimated numbers for this years rally may at first seem down, Weyer said it is important to remember these changing trends. "The Sturgis Motorcycle Rally is still the largest single motorcycle event in the world, as well as South Dakotas largest special event, and that is one thing that isnt going to change anytime soon," Weyer said.
Other totals for the 2006 event included:
-584.99 tons of garbage was hauled.
-89 marriage licenses were issued
-840 vendor licenses were issued in Sturgis, while 259 other licenses were issued in Meade County
-5 rally-related deaths
-324 parking tickets, 3 felony drug arrests, 61 misdemeanor drug arrests, 161 non-traffic related arrests, 167 traffic violations, and 443 people were jailed
-1,217 calls for service in Meade County
-448 hospital emergency room visits
-$12.38 million in taxable sales. South Dakota state sales taxes collected on those sales totaled $495,220. Sturgis city sales tax collected totaled $256,683 and South Dakota Department of Tourism tax collected was $123,566. Total taxes collected for the 2006 Sturgis Motorcycle Rally were $875,469.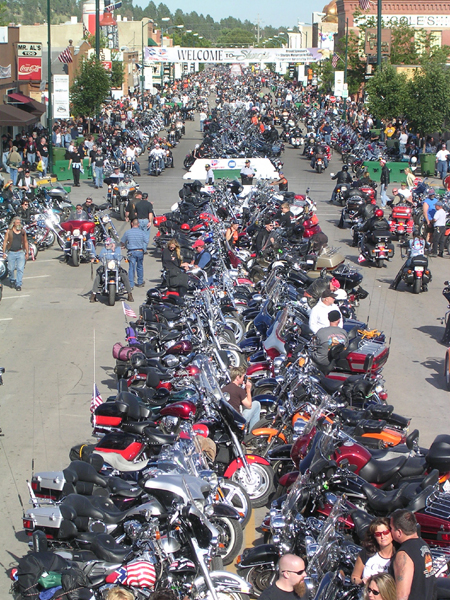 For more information about the Sturgis Rally, call 605.720.0800, email info@sturgismotorcyclerally.com or visit the SturgisMotorcycleRally.com.