Two pint-sized powerhouse female riders were inducted into the Sturgis Motorcycle Museum's Hall of Fame at the museum's annual induction ceremony and breakfast. The event was held Aug. 10 during the Sturgis Motorcycle Rally. Gloria Tramontin Struck and Margaret Wilson—both members of the Motor Maids, the oldest women's motorcycling group in the United States—were inducted into the Hall of Fame for their long-standing and prominent relationship with the motorcycle industry.
| | |
| --- | --- |
| At just 5-foot-2, Gloria Tramontin Struck, 86, peers over the podium to deliver her acceptance speech. She first thanked her son and daughter, then God. "With God, I've had the ability to ride a motorcycle all these years. He allows me to continue riding like this." | Margaret Wilson, who stands all of about 5 feet, and her husband of 68 years, Mike, were inducted into the Hall of Fame together. They each took turns at the mic. Margaret joked, "I guess you know who my favorite riding buddy is." Mike shared stories from their early riding days, when being a woman behind the handlebars was enough to get Margaret out of traffic tickets. |
Gloria has owned 14 motorcycles during the past 65 years and currently rides a 2004 Harley-Davidson Heritage Softail Classic, which she rode from New Jersey to Sturgis for the rally, averaging 600 miles a day. She was born into a motorcycling family, with her mom and dad owning a motorcycle shop in Clifton, N.J. That shop, now run by her nephew, just celebrated its 95th anniversary. Gloria has logged more than 500,000 miles and has ridden through all 48 continental states many times over.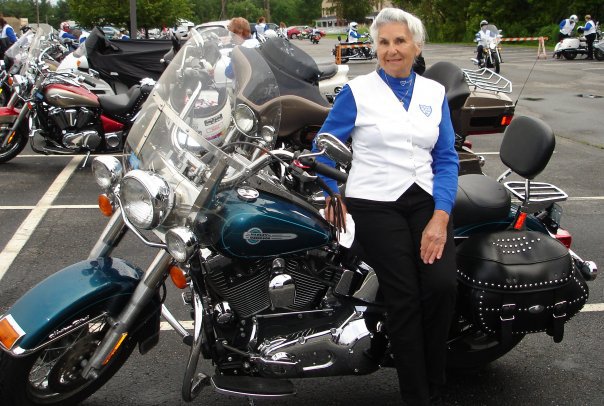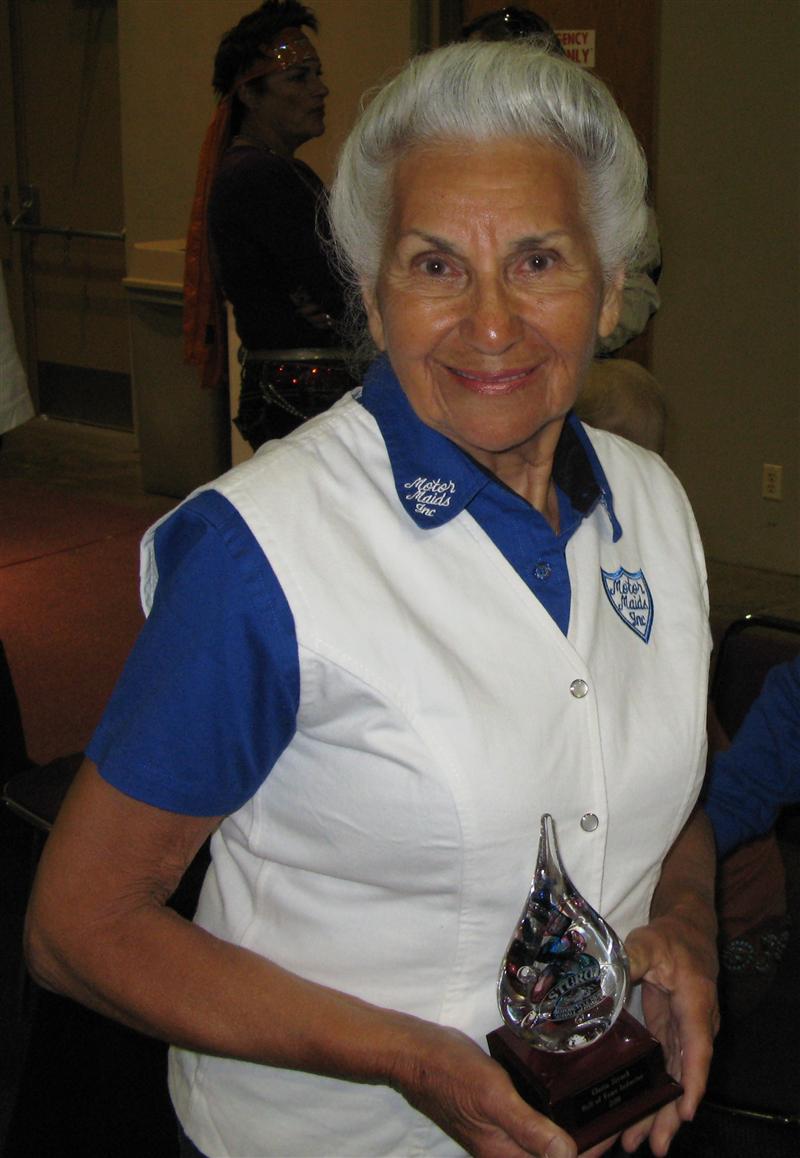 Gloria joined the Motor Maids in 1946 and is one of the longest active members in the group's 71-year history. She has a daughter and a son who ride and has been inspiring other women to ride through the many interviews she's done about her love of motorcycling.
| | |
| --- | --- |
| A popular tradition at the Hall of Fame breakfast is to have inductees autograph the ceremony program. | Many fellow Motor Maids attended the breakfast in support of Margaret and Gloria. Several collected signatures of all the Motor Maids in attendance, including Margaret and Gloria. |
Margaret and Mike Wilson have been active in motorcycling since they opened a Harley-Davidson dealership in Cedar Rapids, Iowa, in 1950, which they ran for 25 years. Mike then continued a dirt-track racing career he'd started years before at age 19. Meanwhile, Margaret was also making a name for herself in the motorcycle industry, joining the Motor Maids in 1951 and promoting the sport wherever she went. One of her proudest moments was in 1958, when all the clubs in the AMA voted her "America's Most Popular" and "Typical Girl Rider." Over the years, the Wilsons have sponsored race teams and supported several national and local motorcycle associations. Today, both serve on the board of directors for the AMA Motorcycle Hall of Fame Museum in Pickerington, Ohio, and are among the museum's principal benefactors.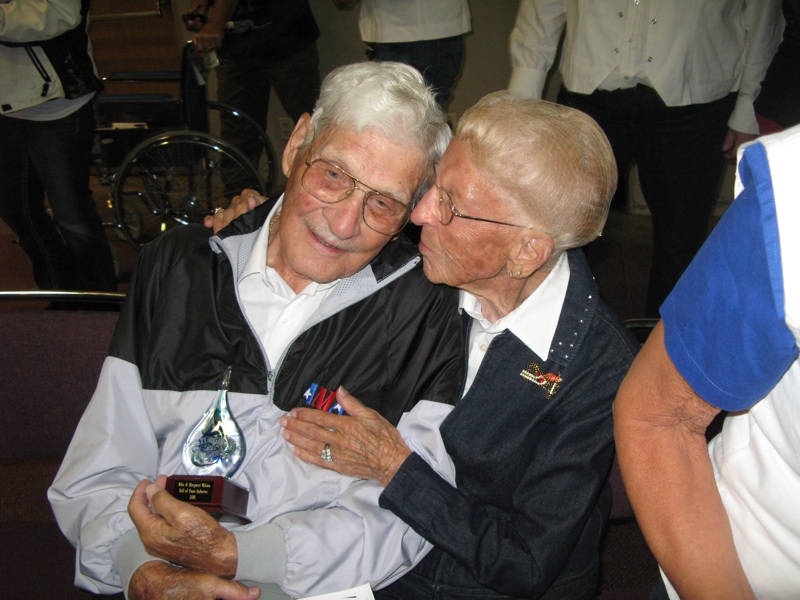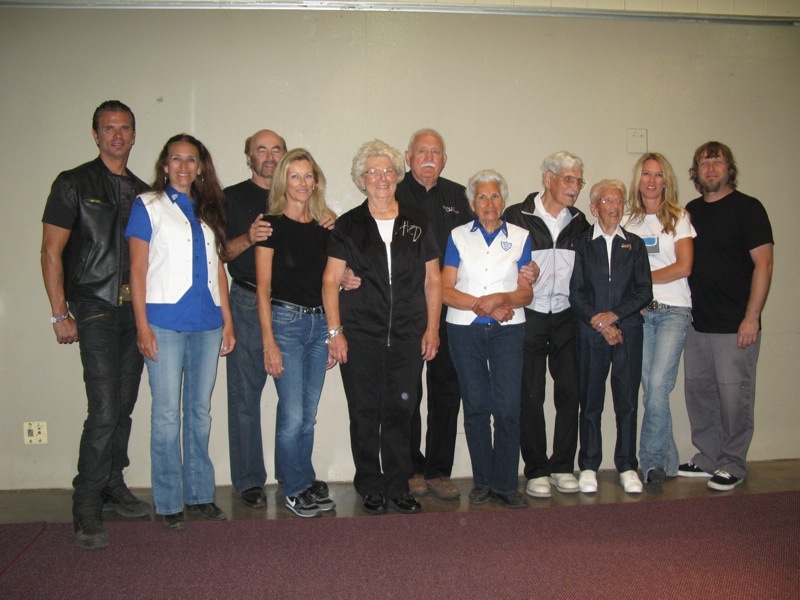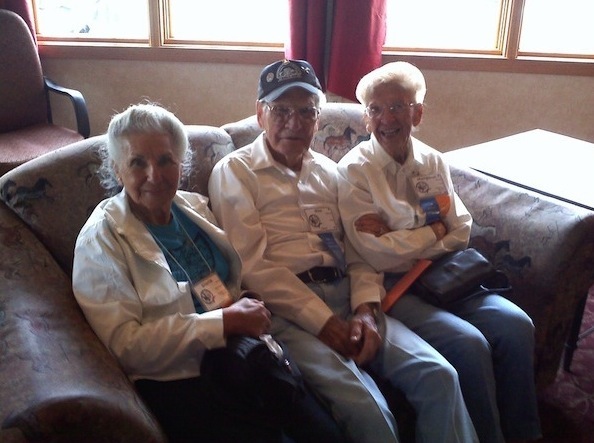 One sidenote: WRN Editor Genevieve Schmitt was inducted into the Sturgis Motorcycle Museum Hall of Fame in 2001 for her journalism work promoting women riders. To learn more about the Hall of Fame, visit SturgisMuseum.com/Hall-of-Fame.
Related Articles
Way To Go Girl! Awards, Awards, and More Awards
Three Women Inducted Into Sturgis Hall of Fame