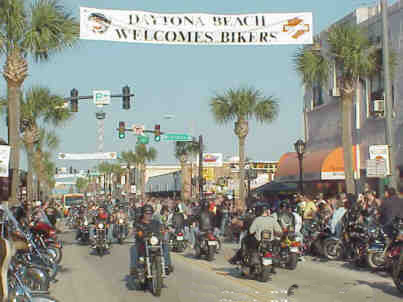 The six finalists in the Harley-Davidson Get Down to Daytona Contest were picked to be winners receiving an expense paid road trip for two from Atlanta to Daytona Bike Week 08 alongside Karen Davidson, great-granddaughter of one of the Companys founders, as well as a three nights stay in Daytona.
Harley-Davidson chose six finalists on Nov. 28 and posted them online for viewer voting to begin. At the end of the voting period on Dec. 12, Harley-Davidson decided that all six finalists would be chosen as winners and receive the trip of a lifetime for them and a guest.
"Interest in the Harley-Davidson Get Down to Daytona contest exceeded our expectations," said Leslie Prevish, manager, womens outreach, Harley-Davidson Motor Company. "We are thrilled with the response we have received to the contest videos. All of the finalists stories are truly inspirational, and the nearly 35,000 voters felt the same way. So, we have decided to extend the prize package and invitation to all six women and their guests to join us on the Get Down to Daytona Ride."
The six winners in alphabetical order are: Carol Dicicco from Chalfont, Pa.; Tonya Lamia from Rockford, Ill.; Kimberly Ryon from Harford, Pa.; Shelli Strand from Birch Run, Mich.; Jennifer Thorne from Mt. Pleasant, Pa.; and Teresa Weston from Hermitage, Tenn.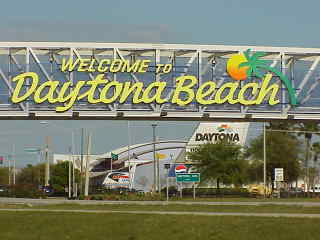 Harley-Davidson announced the Get Down to Daytona contest on October 1. Women had until November 15 to submit videos about their greatest motorcycle mentor story. The videos were 90 seconds or less, and gave a woman the chance to thank her mentor for helping her start her motorcycle journey, improve her confidence and riding skills or take on new challenges on a motorcycle. More than 200 videos were submitted before six finalists were chosen for online viewer voting, which began on Nov. 28 and ended Dec. 12.
The six winners videos are still posted online at Harley-Davidson.com/womensride. Full profiles on each woman will be posted in January, as well as coverage from their anxiously awaited trip to Daytona Bike Week 08 in March.