Women riders and enthusiasts looking for inspiration turn to the Women and Motorcycling section on the Harley-Davidson Web site which features womens inspirational stories on how they entered the sport. Every few months, a new featured rider is highlighted on the Web site and as of Friday, March 16, that rider is musical artist Alecia Moore, also known as Pink.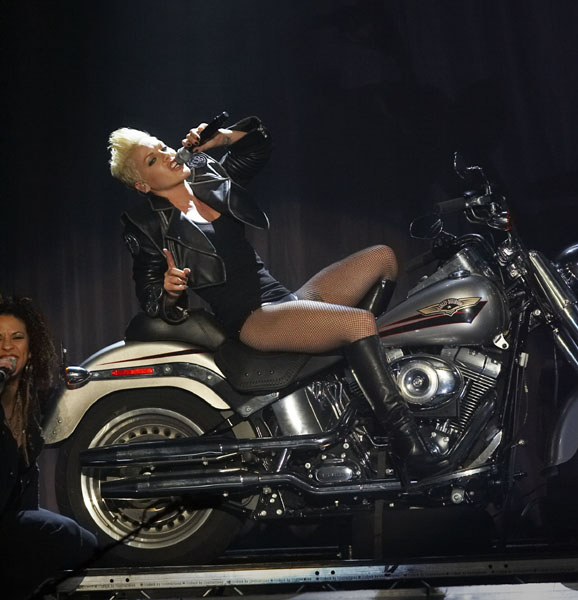 Pink rides a Harley-Davidson Fat Boy and says, "Riding a bike exemplifies how I live my life – my way." She learned to ride from her dad and her husband, motocross racer Carey Hart, and now rides whenever she can find the time. Riding is about the feeling of freedom and peace it gives, according to Pink. The Harley-Davidson experience appeals to her because she loves touring and the fact that other people on bikes can relate to you.
To find out more about Pinks riding experiences, click here.