Two female motorcycle racers were among the group of motorsports competitors receiving recognition at The American Motorcyclist Associations annual Championship Banquet held January 21 in Columbus, Ohio. The AMA awards recognize the greatest champions and hardest-working organizers from the 2016 racing season.
Grand National Cross Country racer Becca Sheets is the AMA Female Racer of the Year. The Columbus local was emotional on stage as she talked about her successful 2016 season. "This is a huge honor to receive," said Sheets. "Ive been an AMA member for 17 years. I dreamed about being where I am now as a professional racer when I was a little girl. So, winning this award is the icing on the cake for me."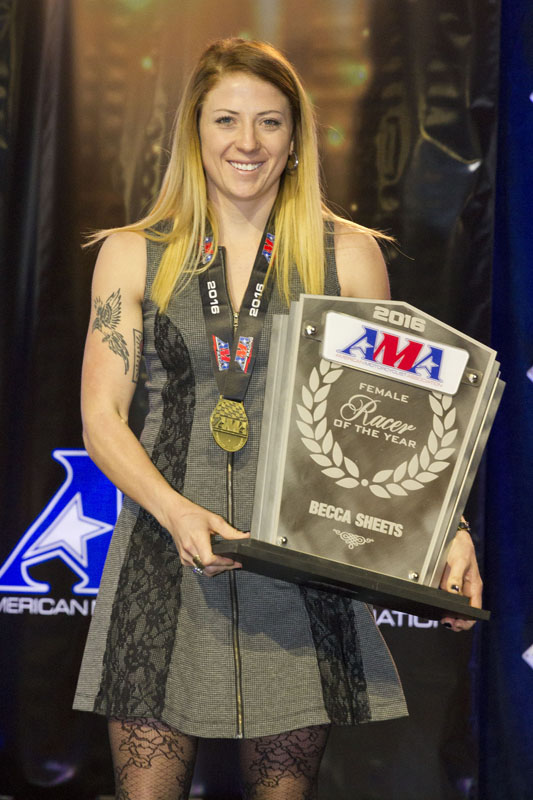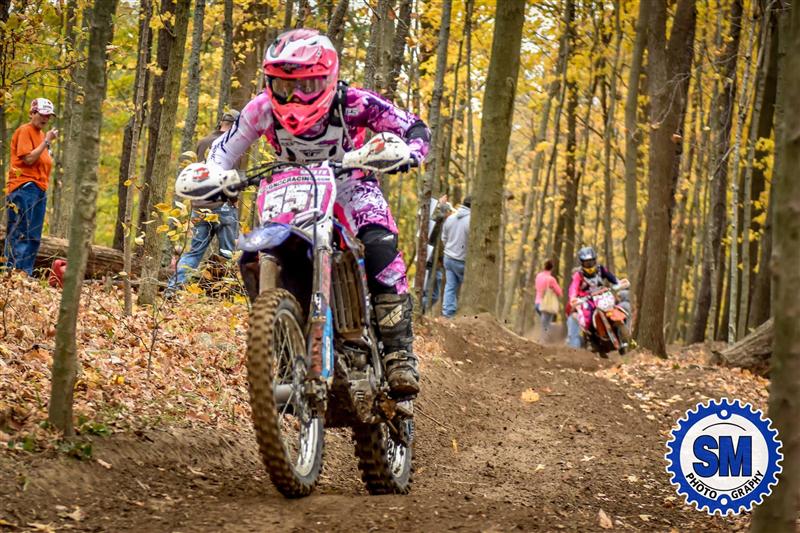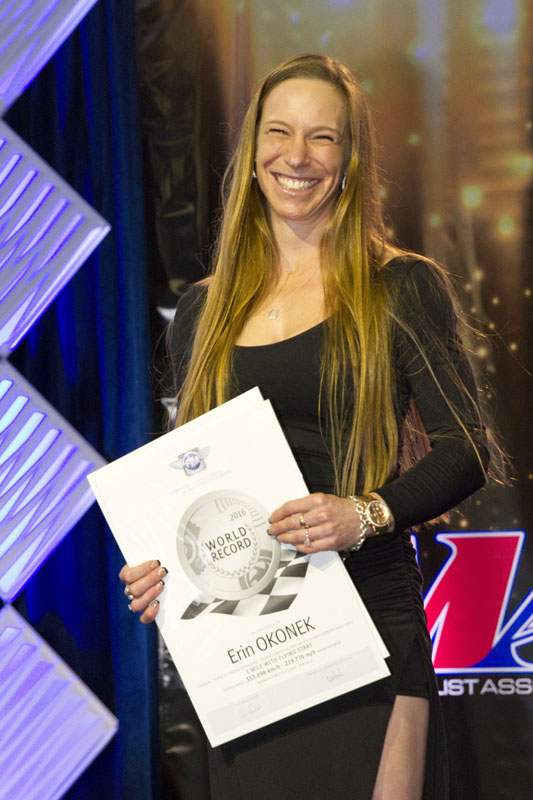 The world motorcycle sanctioning body, the Federation Internationale de Motocyclisme, also used the occasion to present U.S. riders and the AMA with world championship awards. FIM Board member Jos Driessen performed the honors for the FIM.
Driessen presented AMA President and CEO Rob Dingman and AMA Board of Directors Chair Maggie McNally-Bradshaw with the 2016 FIM Women in Motorcycling Award for the AMA Get Women Riding Campaign.
"The AMA has a long and rich history of promoting motorcycling to all groups, including women," said Dingman, who thanked the FIM and Driessen for the honor. "The AMA Get Women Riding Campaign is just the latest example of that effort, and it certainly wont be the last. We ask all of our members to endorse motorcycling as a safe, fun, and exciting activity to all demographics."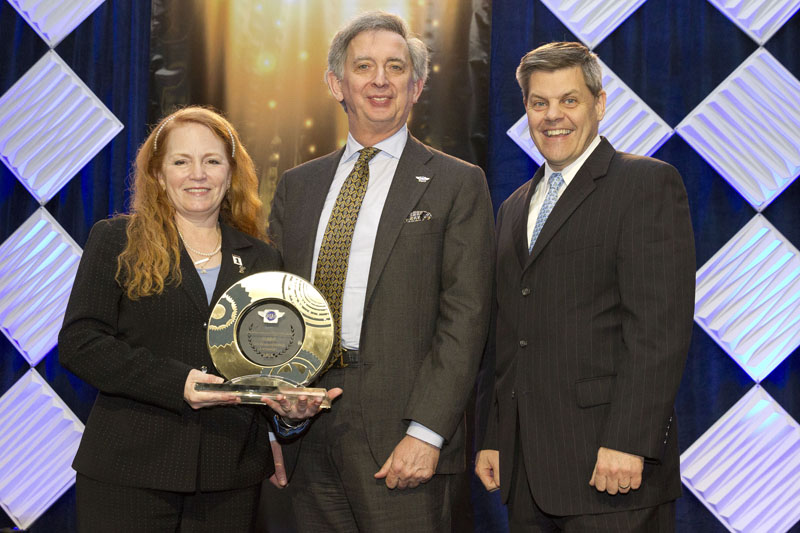 Dingman, addressing the crowd said, "It is well known in this room that the American Motorcyclist Association is the largest motorcycle and all-terrain vehicle sanctioning body in the world. Our greatness comes from our racers, many who are here tonight. We have the young and the not-so-young and everyone in between. We are from a range of social and economic backgrounds, and we come from all corners of America. What we all share is our love of riding and racing motorcycles, and our status as AMA members."
To learn more about becoming an AMA member, click here.
Related Stories
AMA Launches Get Women Riding Campaign
Riders Celebrate at AMA International Women and Motorcycling Conference