Sena Technologies, one of the leaders in Bluetooth innovation for motorsports, has a new app for smartphones called the RideConnected App that makes it easier for motorcyclists to stay in touch. The app connects multiple riders all over the world through their Sena Bluetooth headsets.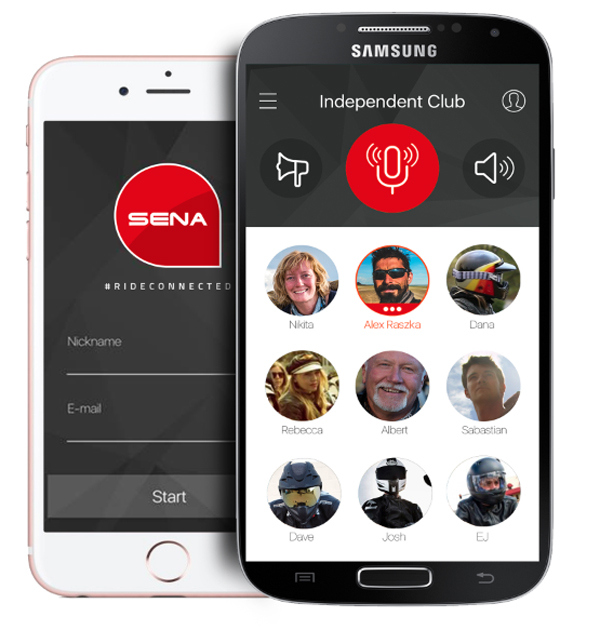 The RideConnected motorcycle communication app, created for both iOS and Android phones, is available for free in the iTunes and Google Play Stores. Not only will riders no longer be limited by range, the amount of intercom connections between riders is virtually limitless as well within LTE range of their mobile carrier.
Compatible with all Sena Bluetooth headsets, including the
20S we reviewed on WRN
, the RideConnected App offers more freedom than ever before. As long as a rider is connected to WiFi or a mobile network, she or he may now communicate over any distance, and with more riders than ever before.
Setting up a personal profile and navigating through the features of the RideConnected App is easy. Simply create different teams, and invite friends to create their own profile on the app through SMS message, GPS, or by providing them with a unique four-digit code. Users may also use the existing voice prompts of their Sena Bluetooth 4.1 headsets to operate the RideConnected App.
Sena is always looking for ways to benefit its loyal community of riders, and improve upon communication and connectivity. The App is the first of many added benefits designed specifically for Sena users. Learn more on
Senas website here.