The second Women's Motorcycle Conference Online (WMCO) will be held November 6­–7, with the theme being "Connection." The virtual gathering is geared toward all those who currently ride motorcycles or are interested in the motorcycle riding lifestyle. The conference features more than 20 female presenters spanning two days of presentations, with several panel discussions and three "Connection Sessions," with the opportunity for female motorcycle riders to communicate in real time.
| | |
| --- | --- |
| | Alisa Clickenger |
Produced by WRN Leadership Board member Alisa Clickenger and her company, Women's Motorcycle Tours, Women Riders Now (WRN) leaders and staff will be presenting a panel discussion of female community leaders. Each WRN representative has her own extensive history with connecting riders, and together they will talk about their experiences and strategies to bring women motorcyclists together (as they do at WRN) and to unify riding groups to maximize safety as well as the group's sense of community togetherness.
For a small registration fee (use code WRN for a 10% discount), those interested in the motorcycle lifestyle can enjoy the entire two-day virtual event and access the presentations safely from the comfort of their own homes on a computer, tablet, or smartphone. The presentations will be offered in a variety of ways: topic-focused workshops, expert panels, roundtable discussions, a meet and greet with the presenters on Friday night with online networking time for all registered lady riders to get to know each other.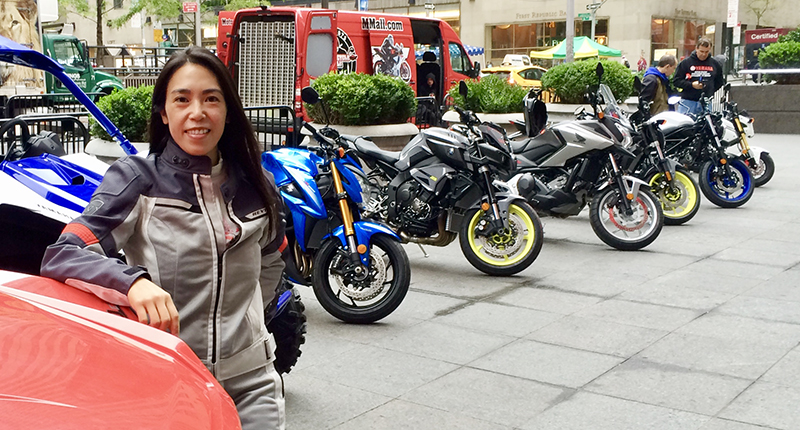 "Registrants of the WMCO will be able to interact with their fellow riders as well as the presenters in a way that is safe, comfortable, convenient and community-minded," said Clickenger. "The schedule is structured, yet workshop attendance is flexible. Registrants can choose to join one, many, or all of the workshops offered throughout the weekend for one low price. Recordings will also be available for purchase for those who might not be able to attend all the sessions."
Wendy Crockett, 2019 Iron Butt Rally winner and recipient of the AMA Bessie Stringfield Award, will be co-hosting the November conference with Clickenger. Presentations by female powersports industry leaders include Joey Lindahl, Polaris Senior Marketing Manager, Customer Growth; Andria Yu, Director of Communications at the Motorcycle Industry Council; Toni Woodruff, Program Manager, Sturgis Buffalo Chip Biker Belles; Leah Boles and Meredith Loza of the Progressive International Motorcycle Shows; and, of course, the staff and leaders of WomenRidersNow.com.
Panel discussions at the conference include Safe Travel Now: Protecting your Health and Safety on the Road, an "Author's Corner" with an inside look at the writer's life and Connecting, Supporting and Paying it Forward, a panel discussion moderated by WRN Leadership Board members Porsche Taylor, Moira Zinn, Alisa Clickenger, and founder of the Houston Area Women Riders and Egle Gerulaityte of Women Adventure Riders magazine, Debra Teplitz.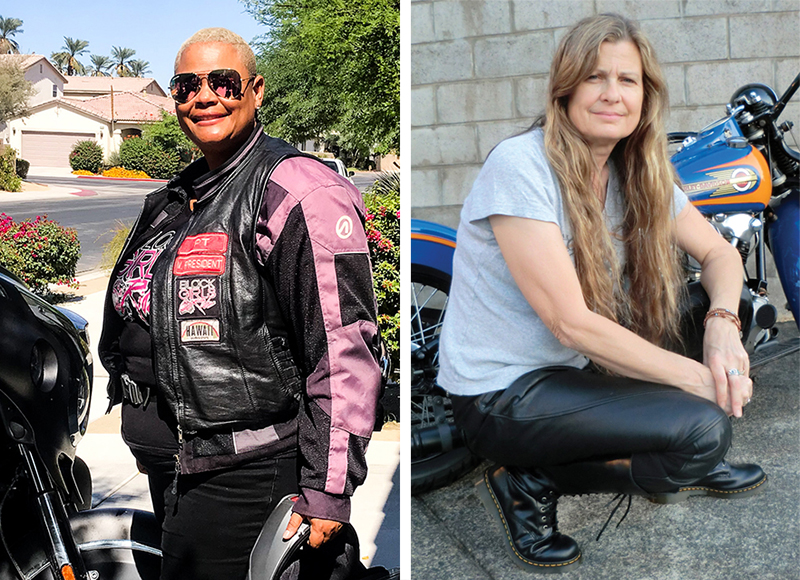 Additionally, filmmaker Indy Saini will share about making Women in the Front Seat, YouTuber Pamela March will share behind the scenes of her rookie ride in the Scooter Cannonball, Carla King will help would-be authors with a presentation on how to craft a great story, and GearChic founder Joanne Donn will let everyone know how to stay warm in winter.
Clickenger says, "We're all adjusting to the new normal in the powersports industry, and I've decided to make these virtual gatherings regular events. I'm hoping we can gather in person at a live conference after the rescheduled Suffragists Centennial Ride in August 2021. Regardless of the venue, my mission remains the same for both online and in-person events: to bring women riders together under the founding principles of unity, community and the freedom of the road."
The WMCO welcome presentation kicks off at 2 p.m. EDT Friday, November 6, 2020. Click here for the complete list of events and register for Women's Motorcycle Conference Online: Connection. (Be sure to use code WRN for a 10% discount.) We are excited to meet you!
---
Related Articles
Women Riders Now Expands Leadership Board with Three Key Influencers
Riders Celebrate at International Women amp; Motorcycling Conference