If youve been tempted to join Americas rapidly growing scooter community but your plans have been idle because youre not sure whether you were born to ride, the time to discover your inner scooteristi is right now. Piaggio, importer of Piaggio, Vespa and Aprilia scooters, is inviting consumers on a risk-free 12 Month Test Ride, an industry-first program that offers qualified buyers the opportunity to experience all the fun, savings and environmental benefits of select Piaggio, Aprilia and Vespa scooters without a long-term commitment. The 12 Month Test Ride offer includes the option to return the scooter to participating dealers after 365 days of ownership if the buyer decides that the two-wheel lifestyle just isnt right for them after all.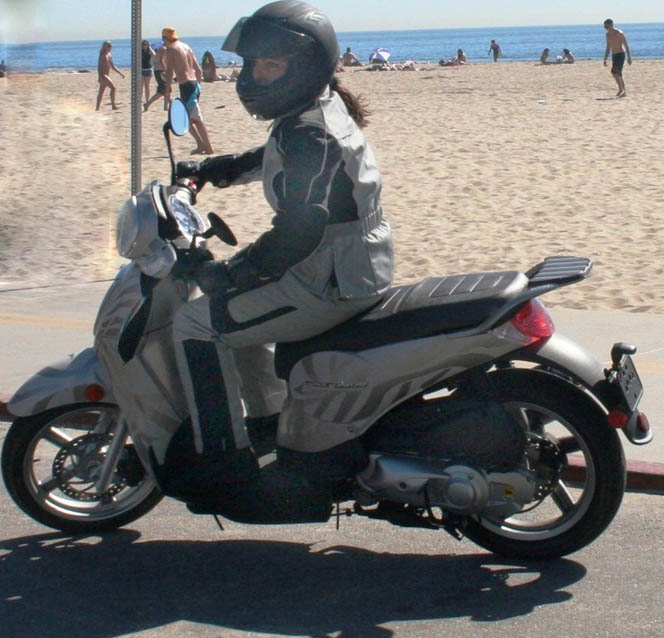 The Piaggio scooters included in the 12 Month Test Ride are the Piaggio FLY 50, Piaggio FLY 150, Piaggio BV Tourer 250 and the Piaggio MP3 250. You can also choose from the Vespa S 50, Vespa LX 150, Vespa GTS 300 Super or the Aprilia Sportcity 50, Aprilia Sportcity 125, Aprilia Scarabeo 100 and Aprilia Scarabeo 200.
"It#8217;s our mission to remove any roadblocks keeping even more Americans from discovering just how much money and time they can save, and how much fun they can have by adding two wheels to their garage," said Paolo Timoni, President and CEO, Piaggio Group Americas. "The economic, environmental and lifestyle benefits of scooters are proven on a daily basis in major markets around the globe, and we think this hassle-free introduction to scooter ownership is a risk-free way for U.S. consumers to take a trial membership in our American scooter nation." To capitalize on this growing interest in scooters, ScooterRidersNow.com recently launched which is a sister site to WomenRidersNow.com. Be sure to visit it to learn more about the exciting world of scooters.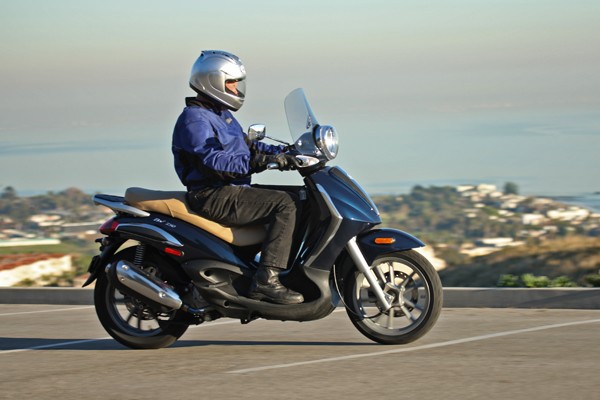 Timoni believes that newcomers to the scooter lifestyle will quickly be convinced to make two wheels a permanent addition to their personal transportation fleets. Existing scooter owners already know that life on two wheels delivers fun and thrills. Practical benefits such as an average 70 mpg fuel economy and an average ownership and operating cost savings of $6,000 per year provide even more incentive to ride. With the majority of American households still owning two, three or more vehicles, swapping just one set of four wheels for two is an immediate solution to rev up personal savings while throttling back on foreign oil dependence, urban congestion and carbon dioxide emissions.The 12 Month Test Ride is open to buyers who qualify for a 36-month closed-end finance term, exclusively offered through Piaggio Group Americas partner Sheffield Financial. To take advantage of the offer, the purchase must be completed by July 31, 2009. The risk-free return guarantee requires the completion of 12 scheduled loan payments and excludes upfront license, vehicle preparation, freight and tax fees as well as a 10 percent down payment based on the vehicles manufacturers suggested retail price.
For more details about the 12 Month Test Your Ride, please visitPiaggioUSA.com.