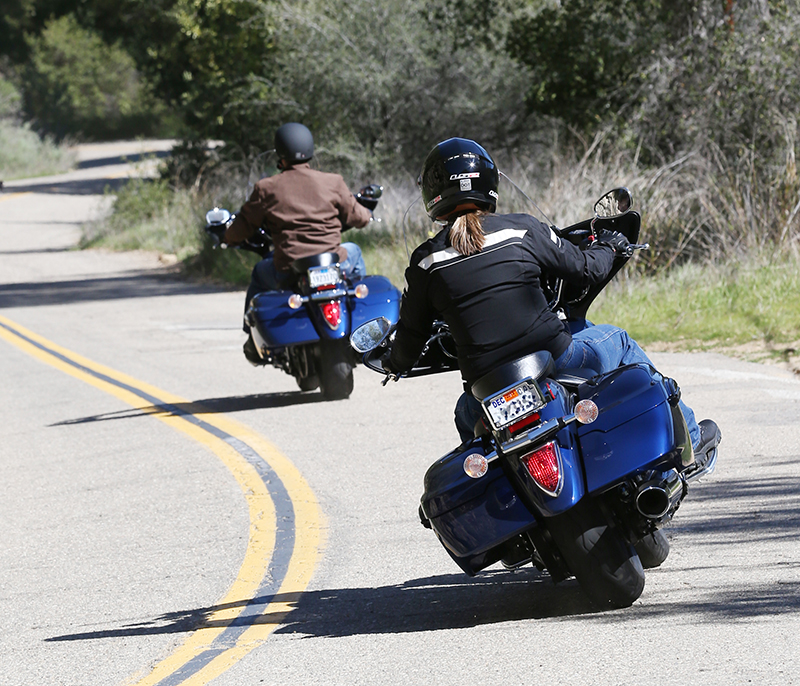 I do a lot of my riding on my own. A friend of mine just got a new motorcycle and this will be his first summer on the road. After he gets some parking lot practice and some slow side street practice he wants to ride with me on my daily adventures.
Should I ride behind him or in front to position myself for safety? I have a lot more experience and confidence on my bike, and I suspect he may be the type to make lots of those stereotypical beginner mistakes.
Kristyn Cooper
Via Facebook
Please share your advice in the comment section below.
Send us your question at info@womenridersnow.com and well post it here for WRN readers to answer.

Related Articles
Group Riding Etiquette: 10 Rules to Live By
The Value of a Riding Mentor