When it comes to motorcycle boots, Im from the old school. I opt for safety, comfort and dryness over sexy low-cut leather heels with silver tone trim. My boot choices may be somewhat clunky, but I dont worry about a flying rock chipping my ankle or having wet socks all day in the rain.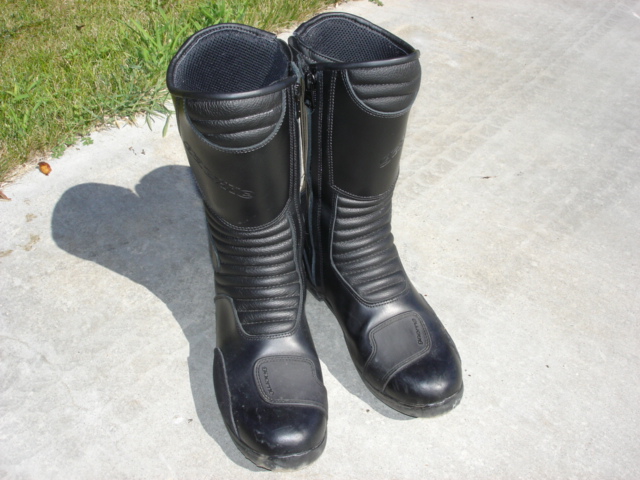 Gaerne is an Italian boot company thats been in business for more than 40 years. Gaerne specializes in off-road, sportbike, and touring boots. The Black Rose boots are Gaernes entry into the womens boot market.
The companys promotional material touts the boots as extremely waterproof. Being a skeptic at heart, I had my doubts. Just about all my motorcycle boots leak if I ride in wet weather for long enough. But my feet have stayed warmer and dryer in these boots than in any others Ive worn. No damp or wet socks after a rainy ride, and no numb toes in frigid temperatures.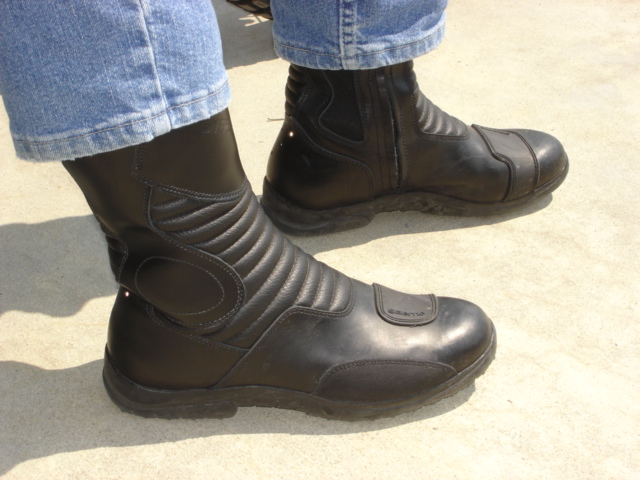 Still, I wondered if I had spent enough time out in the rain to test the boots waterproof quotient sufficiently, so I tried a tougher test. I filled a deep pan with water, and then stood in it while wearing the boots. I stepped out and then got back in and stood some more. Even after this full immersion in water and boy, did I look stupid my socks werent wet.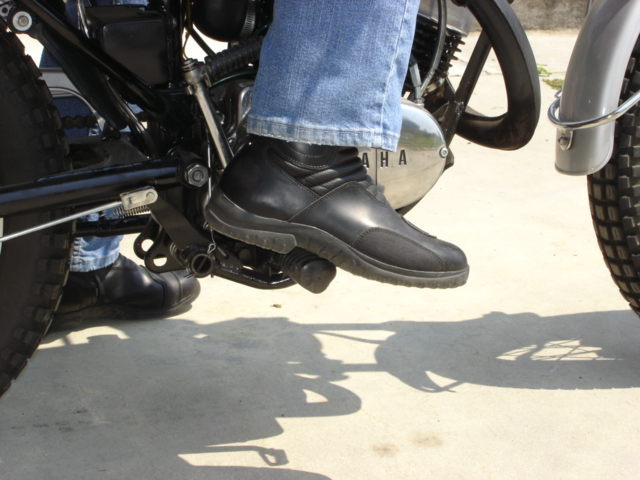 Made of black leather with hard rubber soles, its evident by all the details that the company put considerable effort into getting these boots right. They rise to mid calf and are stylish as well as practical. GaerneÕs sizing may run small, because I wear a size-9 shoe but had to get a size 9 1/2 (EU41) for the right fit.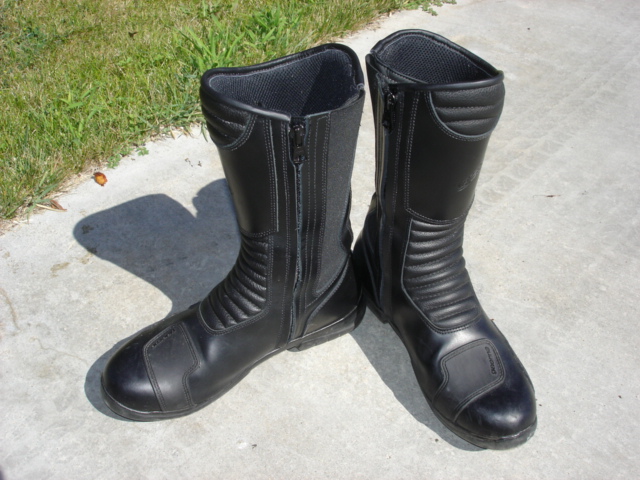 The boots pull on and off via sturdy inside metal zippers. Even with the larger size, they fit me so snugly at first that I worried my feet would get numb on the bike. But a strip of elastic material inserted next to the zipper expands to accommodate different calf sizes, and I didnt experience any circulation problems. No blisters, either.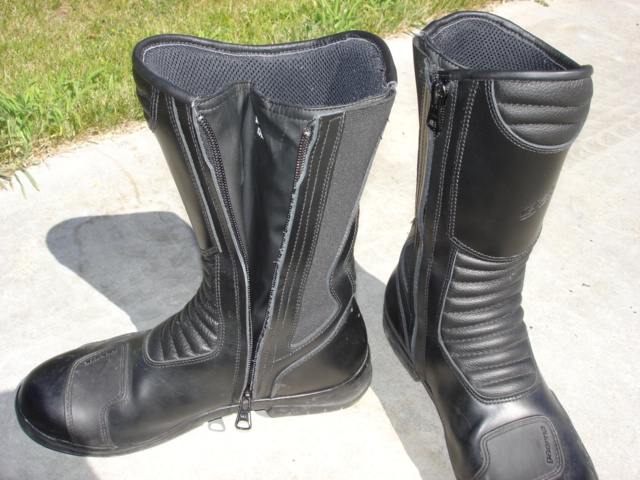 For warmth and dryness, the Black Rose boots have an inner "dry-tech" liner. This consists of a foam-like inner layer, which provides insulation, plus a water-repellent outer layer keeping away moisture that might seep through the leather. This water-repellent lining is stitched behind and across the zipper so it stops water from seeping through here as well.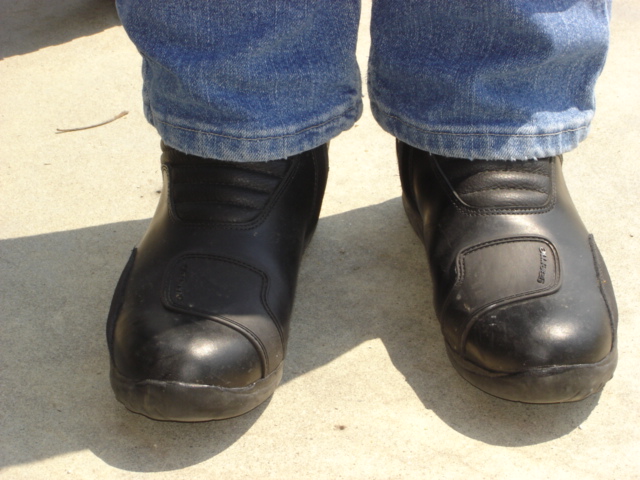 The thick lining provides added protection for legs, ankles and feet in case of an accident. The boots front panel contains rigid material which protects shins against flying rocks or other hard objects. Extra leather has been added to the spot where the boot makes contact with the gear shift lever and also over each ankle. A piece of heavy synthetic material is stitched over the outside edge of the boots.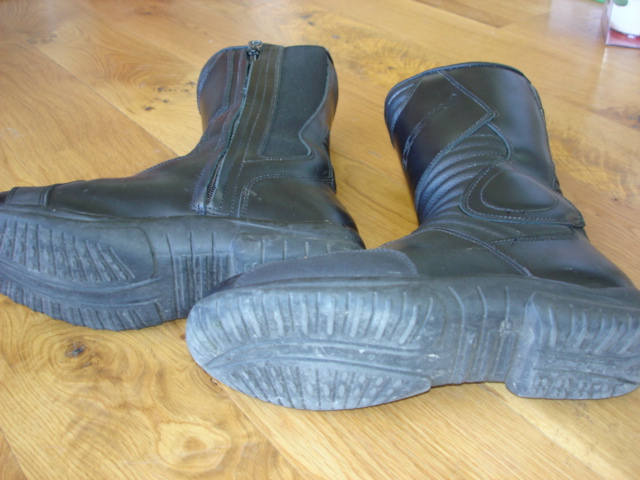 The hard rubber sole is ridged for a better grip on the foot pegs. Youll also be seen from behind at night reflective material is sewn above each heel.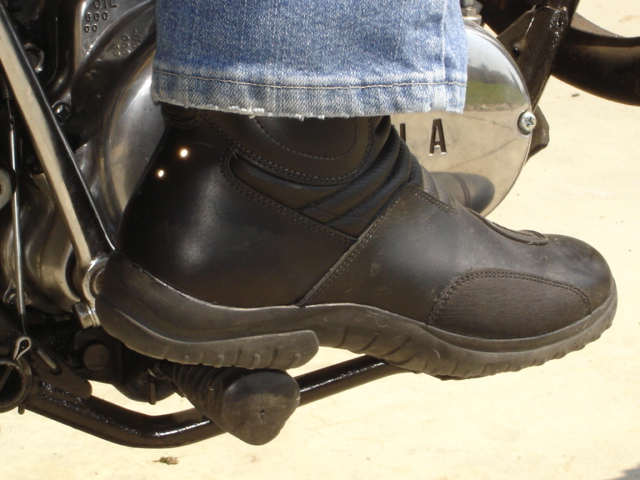 Even with the extra material used in their construction, the boots are remarkably light and comfortable when walking. It helps that the leather around the ankle is stitched in horizontal rows so it bends easily.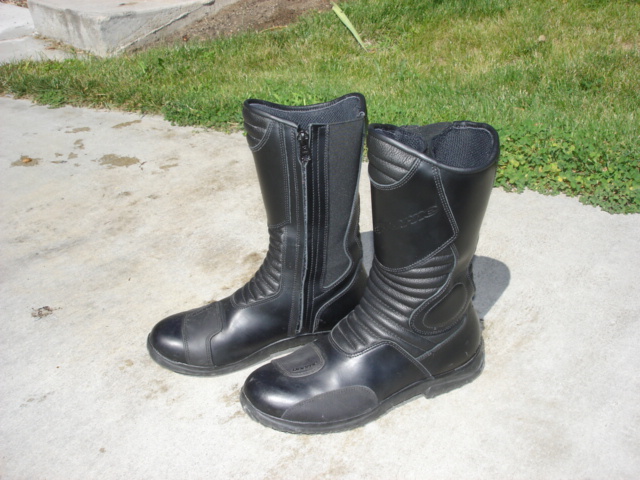 The Black Rose boots have an MSRP of $189.99. They come in sizes 5, 6, 7, 7.5, 8, 9, 9.5 and 10. The boot is available at numerous motorcycle products Web sites. For more info visit Gaerne.com. For a list of dealers, call Gaerne USA in California at 800.426.0213.
Support WRN by buying from our preferred womens motorcycle gear retailer.