The black leather Trixie jacket came out from Joe Rocket last season, but is still widely available and listed as new still on the company's website. The Trixie is a simple, understated 1.2mm mid-weight leather jacket that works in all three seasons—spring, summer and fall—thanks to a satin quilted removable vest liner with room enough for extra layers.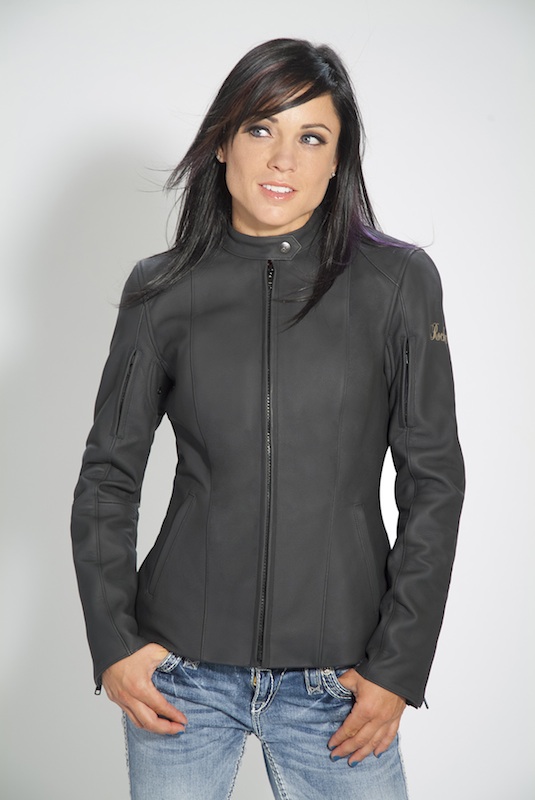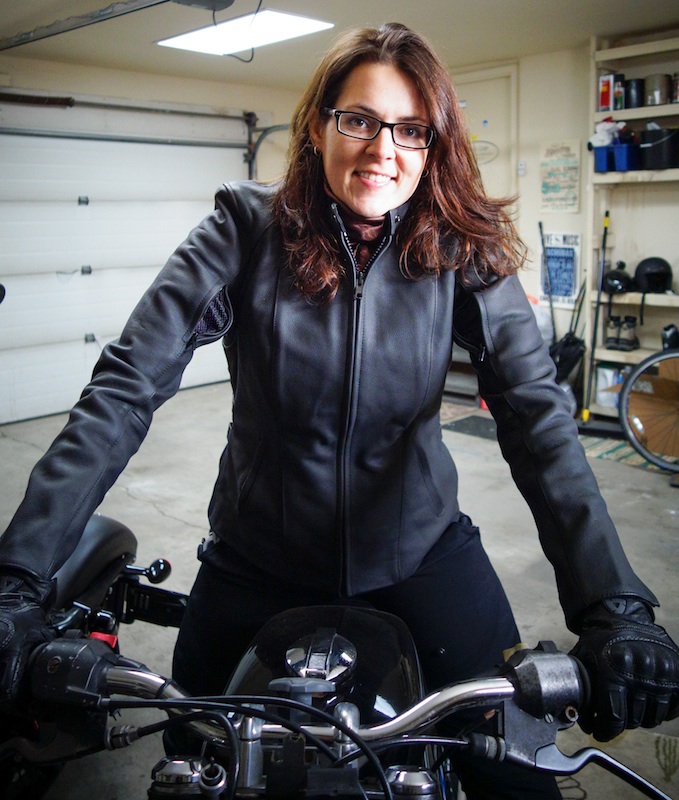 Laura Stanley, a WRN reader from Bozeman, Montana, rides a Harley-Davidson Sportster Iron and a vintage BMW motorcycle. We asked her to wear the Trixie jacket on her rides and tell us what she thinks.
Pros:
Zipper accessible vents at the biceps—Joe Rocket terms it VariableFlow—work great at keeping air flow in areas that can get warm.
Easily removable satin quilted vest liner for additional warmth on cooler days.
Leather is good quality and should last years, as well as providing good protection if ever needed (hopefully never!).
Long in the back to cover your backside if your motorcycle requires a forward bend at the waist while riding.
Adequate length in the arms (thank you to Joe Rocket for that) to accommodate that forward stretch of the arms to the handlebars.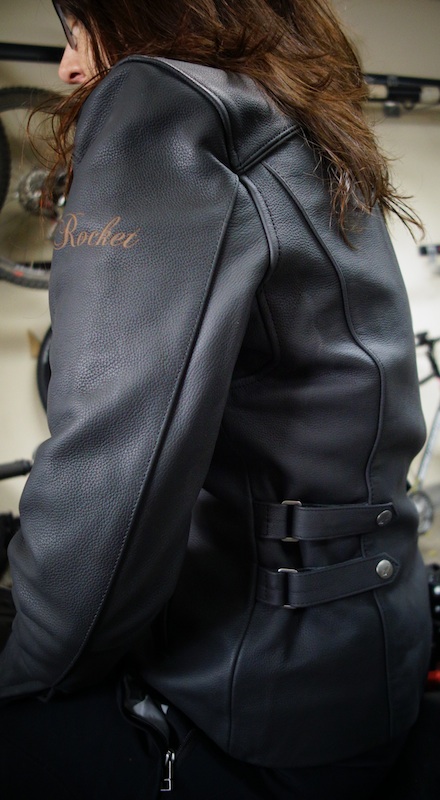 | | |
| --- | --- |
| The removable liner is a vest, not full sleeve, but insulating enough to keep your core warm. | The jacket can be worn loose for extra layers or snapped tighter for a snug fit. |
While the Trixie jacket has few bells and whistles, the quality of the leather, the feminine lines, and the design are what warrant the $299 price tag. Some riders like simple and for them this well-made jacket will do well and last them for years. But these days more features, i.e. versatility, are what separate one jacket from another. Laura noted what she felt was missing on the Trixie.
Laura's Observations
No pre-curved sleeves or stitching or panels to accommodate curvature of elbows or arm rise when resting hands on handlebars. I found raising my arms to put on my helmet, reaching to my handlebars, or pulling my hair back— mostly any time I had to raise my arms—to be rather uncomfortable.
Could have had more breathability in the design. Jacket gets warm quickly when not moving on warm days.
Not as fitted as I had hoped. This may be a size thing so be sure to try it on if you can.
Will take many rides to break in.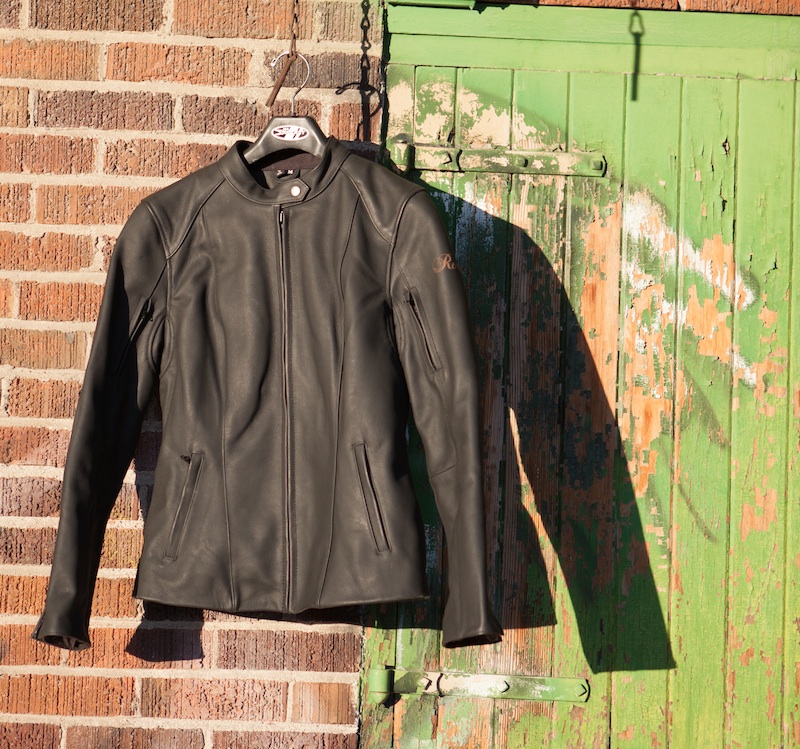 Laura's final observations on buying:
Price point provides solid quality and enough functionality for entry-level riders who need a jacket that works from cool mornings to warm days to cool nights.
My general recommendation would be to try it on first before you buy as I mentioned above.
Personally I would spend a bit more to get something with a more comfort for my taste. I tend to "invest" in my leathers and use them for many, many years, so I demand comfort while hoping to look good.
Its worth noting that the Trixie does not have armor nor pockets to accept it. Were told that this would defeat the purpose of the Trixie, which is to be a slim fitting jacket. The Trixie comes in one color, black. Sizes for the Trixie range from XS to 2 Diva with price ranging from $299.99 to $319.99 for those larger sizes. Laura's Trixie jacket is a size medium. She stands 5 feet 8 inches and weighs 150 pounds.