This story originally posted on October 3, 2010. It has been updated with info on a new version of the system along with a video at the end showing how it works.
Baby boomers are the largest segment of motorcyclists, and many are finding that as they age, they're losing confidence in holding up a motorcycle as they come to a stop. Women particularly, who have issues handling bigger motorcycles, lose confidence when slowing down and bringing that big bike to a stop.
Some of these riders choose to quit the sport, or convert their motorcycles into a three-wheeler. Now there's a system aptly named LegUp LandinGear that allows these folks the choice of keeping their bikes and the ability to ride them as they always have, rather than giving up or converting their vehicles.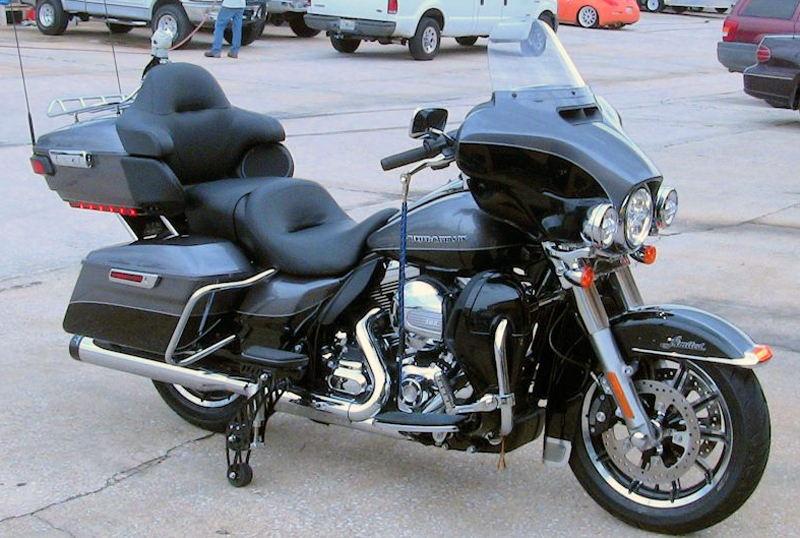 LegUp is a motorcycle stabilization system that uses a computer to sense vehicle speed, and lowers or raises a set of small wheels that make the motorcycle feel like a much smaller and manageable bike. These wheels even allow the rider to lean the bike while the wheels are lowered, making the riding experience almost identical to a motorcycle without the LegUp system installed.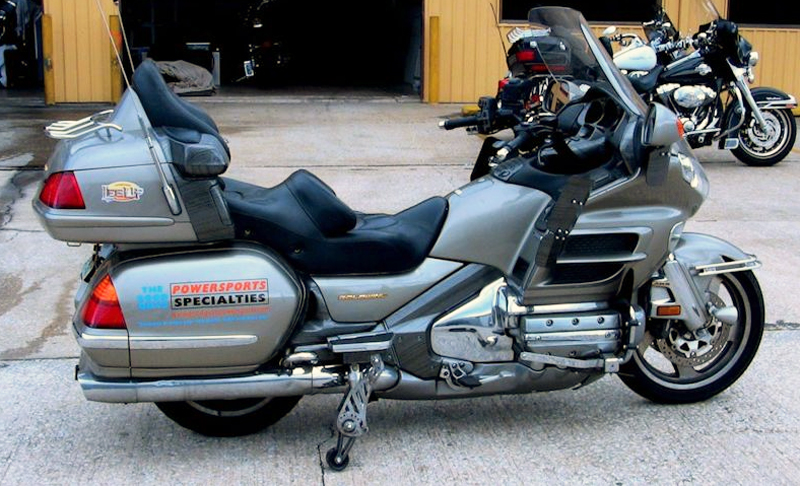 LegUp LandinGear is made in the U.S. by Chopper Design Services, a manufacturing company thats been in the motorcycle business since 1999 specializing in service and custom bike building. The LegUp LandinGear system is manufactured in the company's 6,000 square foot facility in Longwood, Florida.
The Generation II system shown here is an updated design over what we first shared with you here back in 2010. Significant improvements have been made after years of feedback from customers, as well as new advances in technology.
I spoke with Pete of "Petes Chopper Design Services" who shared with me how much success this niche product has given him over the years among customers who need exactly what the wheels were designed for. He tells me the wheels are not training wheels. They are not designed to help new riders gain confidence in learning to ride, rather they are designed to help existing riders extend their time on two wheels as muscle strength or other factors come into play for balancing a big bike when coming to a stop.
The system starts at $3,500 and Pete tells me that 70 percent of his customers install it themselves using the detailed instructions he provides. Others can find a dealer near them using the dealer locator on Petes website, or he says, most motorcycle technicians can figure out how to install it quite easily. He says it takes about five hours to install.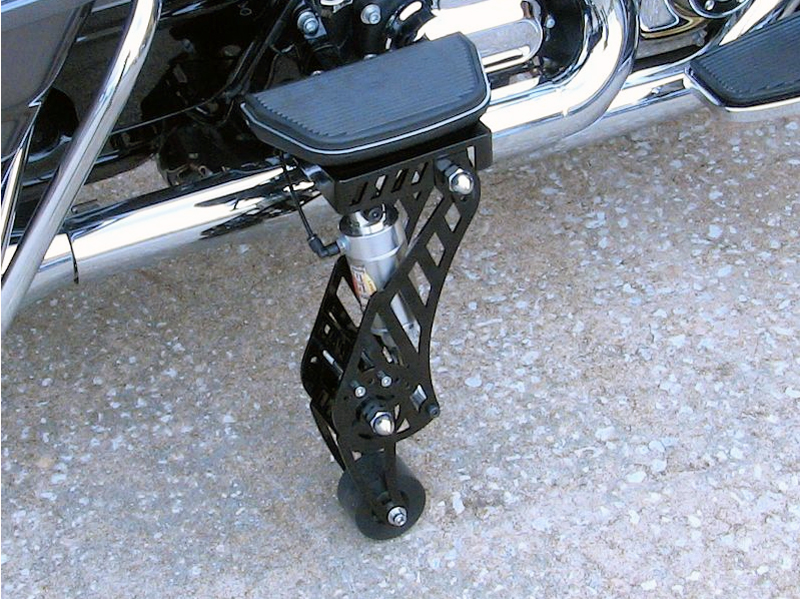 The Generation II system the company uses today is significantly stronger than its younger brother. An on-board compressor and a captive air tank makes this new system so fun to watch as it works.
Call 407.834.5007 or visitLandinGear.com to learn more. And tell Pete that Women Riders Now (WRN) sent you. Thanks!
Watch the video of the LegUp LandinGear in action.