Last year during Daytona Bike Week, hundreds of women riders joined together on the Harley-Davidson Womens Day Ride and raised $67,000 for MDA. Registration for the 2009 ride taking place on Tuesday, March 3, during Daytona Bike Week is now open with a limited number of spots available for women riders.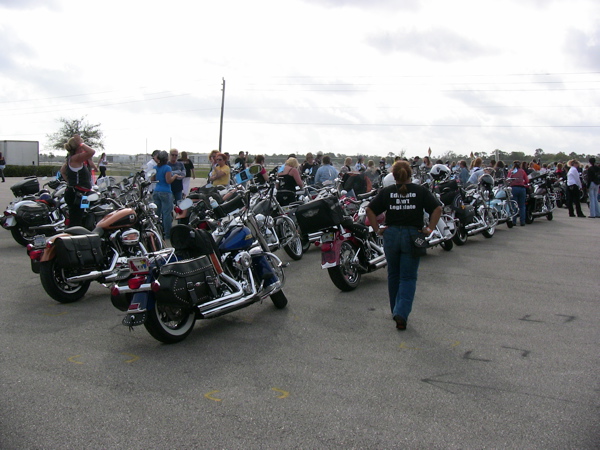 The Womens Day Ride, designed to celebrate women riders, as well as generate funds for MDA, is open to the first 500 eligible female Harley-Davidson or Buell riders who register at Harley-Davidson.com/WomenRiders before Friday, Feb. 13, 2009. Aside from riding together through the streets of Daytona, participating women riders are also encouraged to secure pledges and donations from their families and friends, which will be used to support the MDAs Summer Camp programs across the country. For nearly 30 years, the Harley-Davidson family of dealers, employees, riders and suppliers has helped raise more than $65 million for the Muscular Dystrophy Association (MDA).
"Last year the Womens Day Ride was a huge success," said Leslie Prevish, Womens Outreach Manager, Harley-Davidson Motor Company. "Riding down the road with hundreds of women riders was truly inspirational, and more importantly, we raised $67,000 for MDA. Hopefully this year, with the support of our generous female riders, as well as their friends and family, well easily eclipse that mark."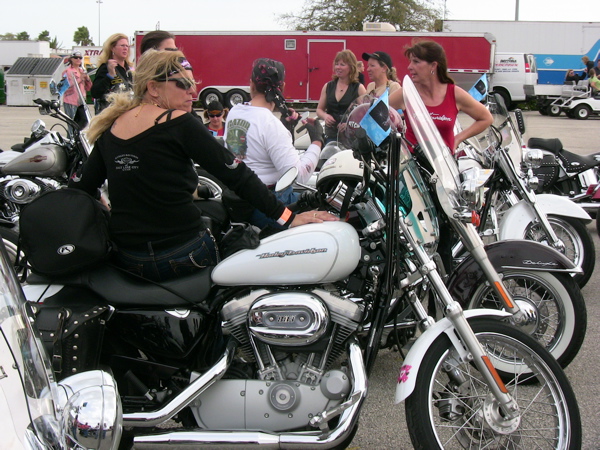 All participating riders will receive a 2009 MDA pin, as well as an MDA/Harley-Davidson bike flag. The top three fundraisers among the group will receive a Harley-Davidson jacket, and every rider who raises at least $600 will receive a special 2009 MDA Womens Day Ride sterling silver charm.
Daytona Womens Booth
The Motor Company is also hosting a Womens Booth at the Ocean Center throughout Daytona Bike Week, Feb. 27- March 8, 2009, where experienced women riders or those just looking for information on how to get started can learn more about the sport. The booth will include bike lift seminars as well as information about learning to ride, helmet hair tips, healthy living while on the road, and more.
Women who visit the booth will also have the chance to meet Karen Davidson, the great grand-daughter of one of the Motor Company founders, and are invited to share their riding stories or dreams of getting behind the handlebars by signing a banner featured at the booth.
For more information about Harley-Davidson and women and riding, visit Harley-Davidson.com/WomenRiders
Related Stories
Harley-Davidson Womens Parade Video
Harley-Davidson Seeks Female Riders