This year the inaugural Women's Sportbike Rally West took place on the cusp of summer in Big Bear, California. With more than 30 female sportbike riders in attendance, some coming from as far as Utah and Ohio, this event catered to the women who love twisty roads and nimble bikes, but can't make it to
Deals Gap
in North Carolina for the
Women's Sportbike Rally East,
now in its tenth year.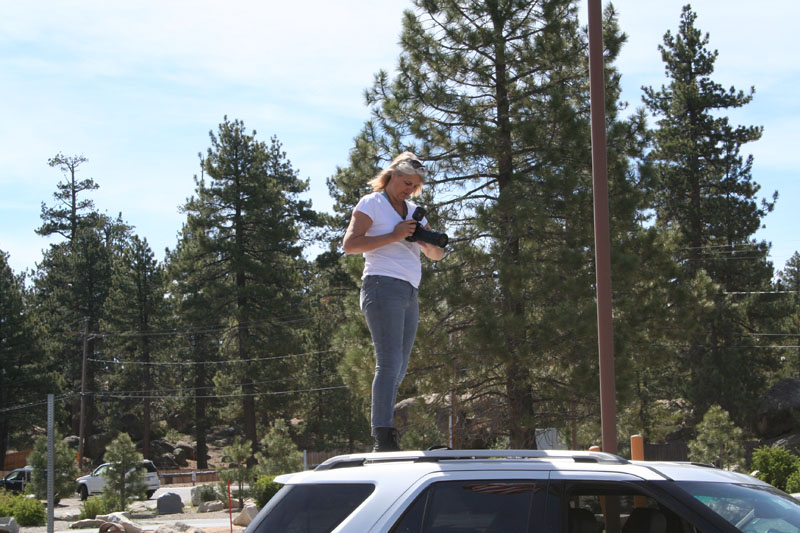 "I moved to the west coast in 2012 and I felt like I was missing out," said one of the event's organizers and Icon Brand Specialist, Brittany Morrow, who has been to six of the nine Women's Sportbike Rallies on the east coast. It was this gap in the industry that motivated Brittany to team up with one of the original east coast rally organizers, Stephanie McIntyre, to create the west coast event. "We knew this was the perfect year to start the rally," said Brittany, since the tenth anniversary of the east coast rally takes place in September 2015. "We really got to know each other," said Stephanie, who flew from Ohio to attend the west coast rally. "We talked about it for a couple of years and now we're here!"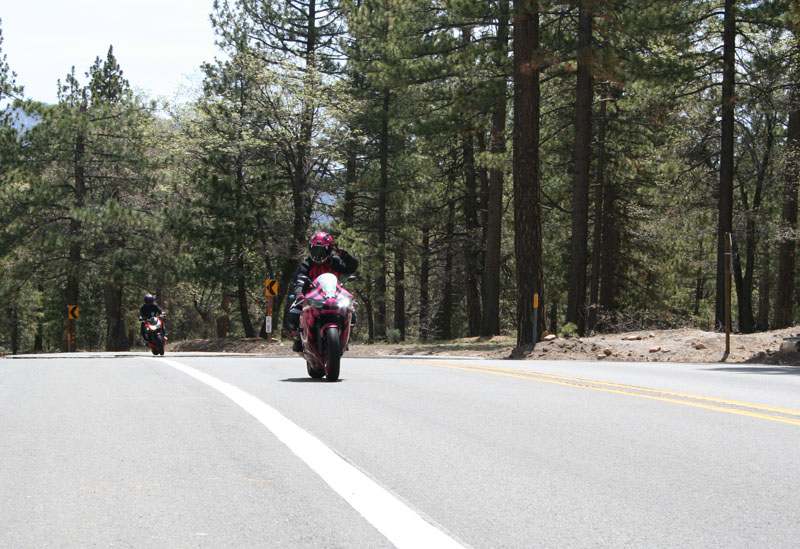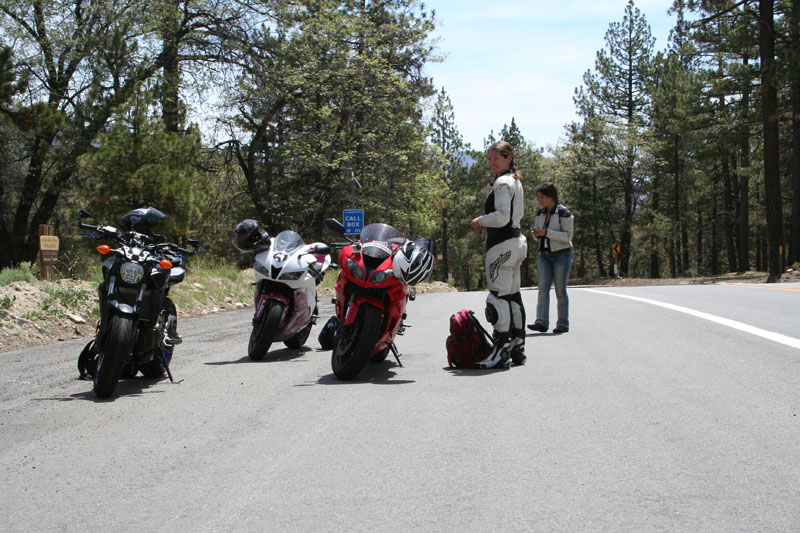 Brittany and Stephanie chose Big Bear as the location for the rally because according to sponsor Butler Maps, Big Bear has some of the highest rated and most beautiful roads to ride on the west coast. For five months, the two women worked tirelessly to bring the event together, organize the venues and gather a list of sponsors for the west coast rally event. Because of their hard work, there were raffles on both Friday and Saturday nights where everybody who attended won something.
Each day brought a new adventure. Friday began with registration at the Big Bear Visitor Center where each lady rider received a "swag bag" full of goodies. Then they rode over to the all-girl bike night in front of Saucy Mama's in the Village where they showed off their rides, ate some free pizza and got to know each other.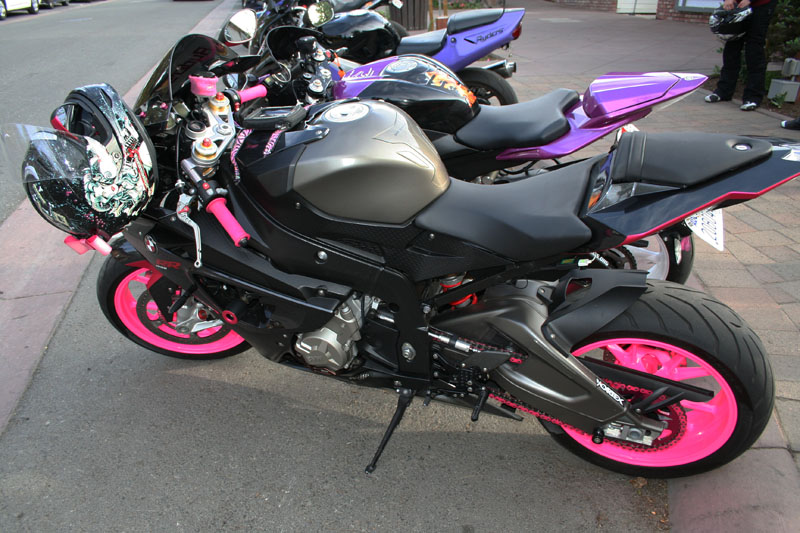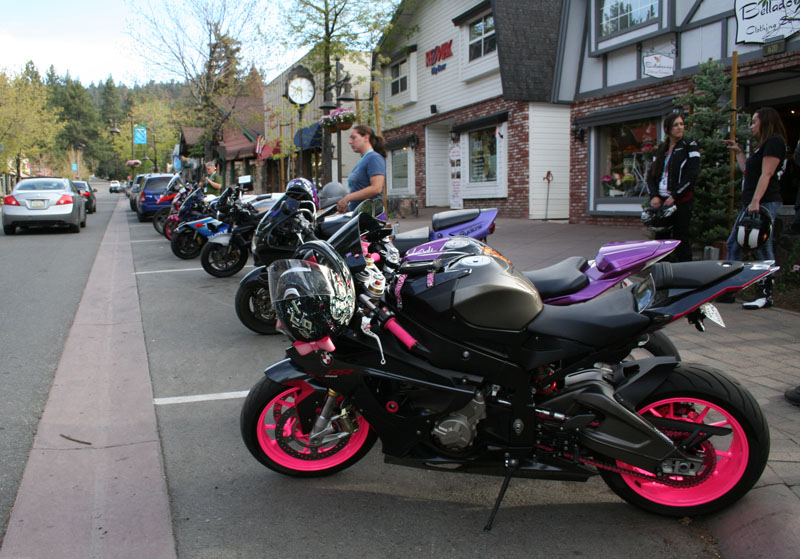 After the group photo on Saturday morning, it was every women rider for herself as far as choosing where to ride, but many chose to ride together on Highway 38 because it offered the most serene curvature and the least amount of traffic. Road construction held things up for a bit, but once at the bottom of the hill, many of the ladies stopped for a tasty bite to eat at Casa Maya in Mentone. After lunch, a few opted to ride back to Big Bear via Highway 330, while some made a quick stop at Oak Glen in Yucaipa, before returning up Highway 38.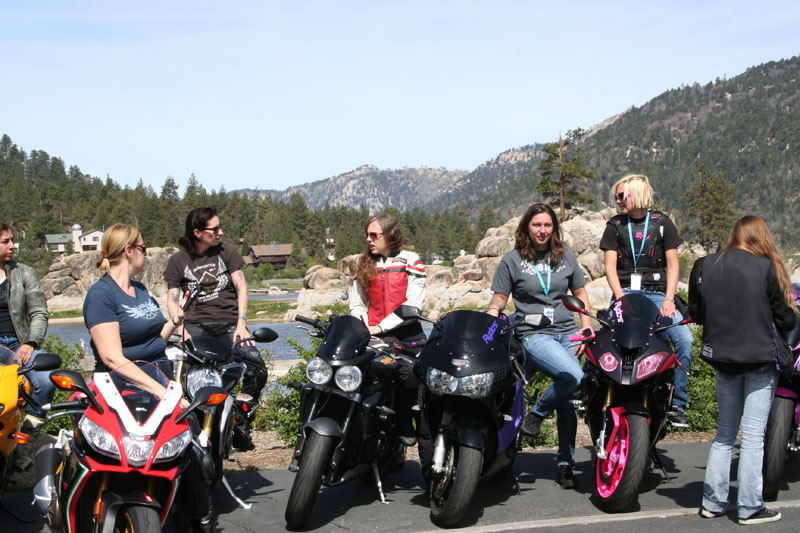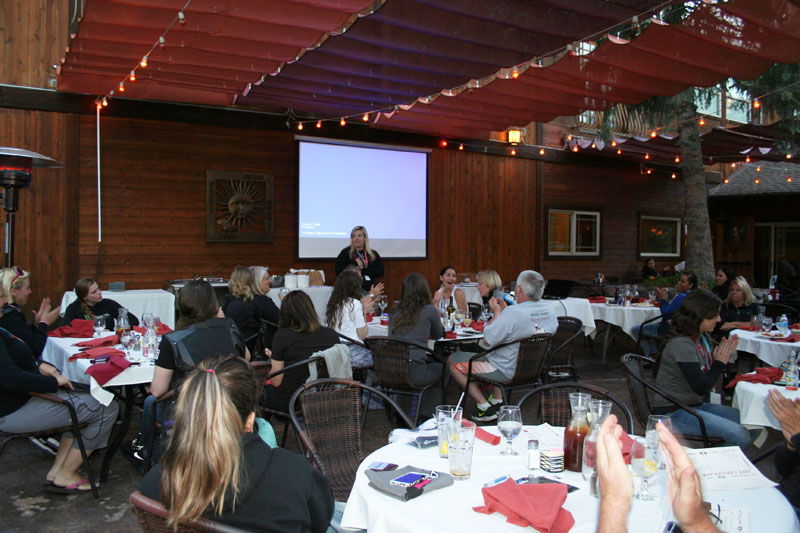 By Sunday morning, there were teary-eyed goodbyes when the ladies gathered at the Teddy Bear restaurant for breakfast. Brittany and Stephanie had just one more treat up their sleeves though, when some male-rider friends from San Diego showed up to wash the ladies' bikes. "Having men that support you is so important," said Brittany, who was extremely thankful that her friends donated their time to wash the bikes.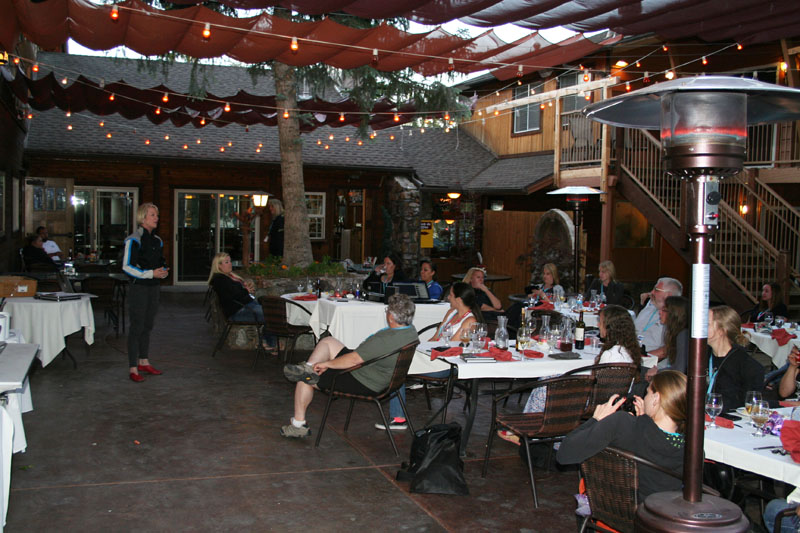 The rallies are not just about women sportbike riders gathering for a common love of riding, they're also about making a difference. For the past 10 years, the Women's Sportbike Rally has donated more than $15,000 to the Tiffany Weirbach "Sportbikegirl" Melanoma Foundation. Stephanie, who is a Melanoma survivor herself, vows to continue the tradition with the west coast rally, as 10 percent of all registration fees obtained from both rallies this year will be donated to the Skin Cancer Foundation.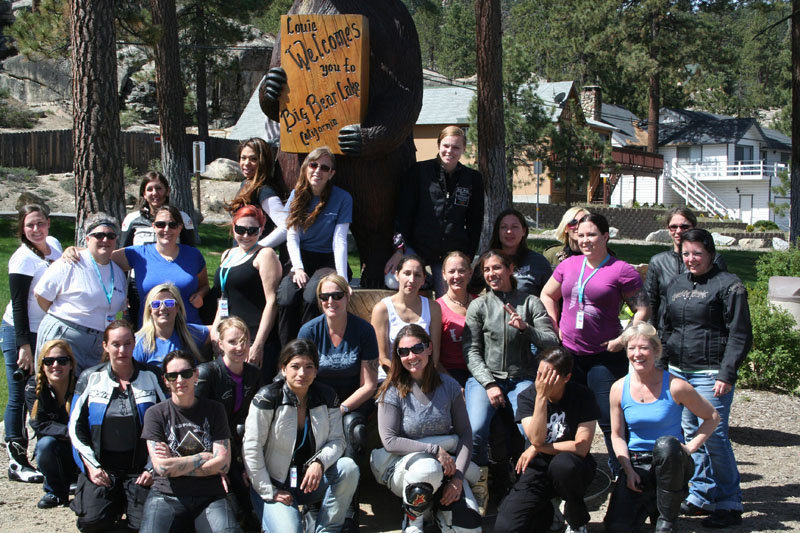 The list of sponsors for the Women's Sportbike Rally include: Cycle Gear, PJsParts.com, Condor motorcycle stands, Icon Motorsports, Sargent Cycle Products of America, Wrapter, TechNiche, Butler Maps, Kamp;N Filters, Traxxion Dynamics, Russ Brown Motorcycle Attorneys, and Raci Babi.
About the Author