Two women share how motorcycling is bringing joy to the next chapter of their lives.
From Highways to Boulevards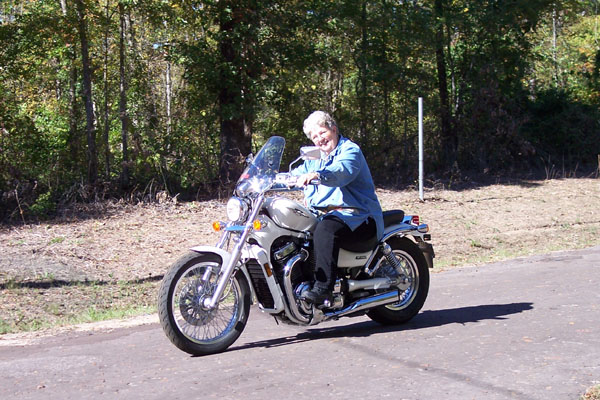 I am 56 and have been an over-the-road truck driver, mostly team-driving with my husband, for the past 10 years. Last year, I just had to give it up. I used to be a cute little thing riding behind my big, strong husband, but as time goes by, things change and rearrange. I figured as long as I could drive a big truck, I ought to be able to drive a little motorcycle. I was right.
My husband got himself a new 2007 Suzuki Boulevard M109 in pearl white. I got a 2007 Suzuki Boulevard S50, also in pearl white. My husband and I are no longer the cute little hotties we used to be, but we still love to have fun together. Like the song says, "I aint as good as I once was, but Im as good once as I ever was!" And we only go round once, so as an ex-truck driver, I still have a tendency to say, "Happy Trails!"
Ellie Hooks
Jefferson, Texas
Escape Act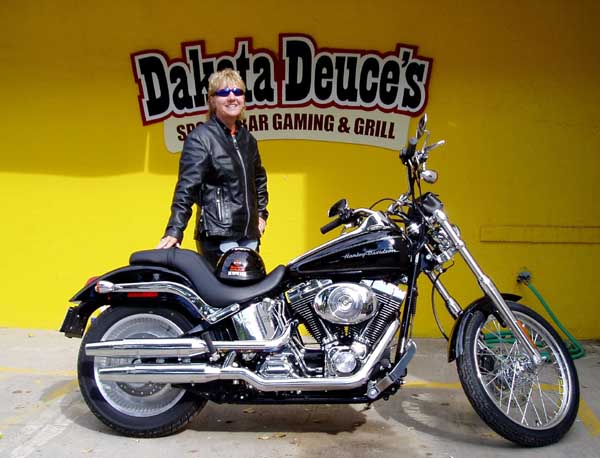 I spent 20 years in the United States Air Force to discover the world and myself. This limited my time for biking. After my retirement in 2001, Id had enough of the same old things in life: work, work, and work. It was time to return home and rekindle my old love of biking. In 2002, I bought a Harley-Davidson Sportster. I rode more than 7,000 miles the first year. There is nothing to replace the sense of freedom that the open road gives to anyone without a specific destination—especially astride a V-Twin motorcycle.
In the summer of 2006, the urge came upon me to escape from work, work, and work again, so I took a leave of absence from my job. I loaded up my favorite iron steed, a 2005 Softail Deuce, and headed to the infamous Sturgis Rally, then on to Nebraska, Colorado, New Mexico, Arizona, Utah, Kansas, Arkansas and Missouri. My planned route was traveling two-lane roads. I covered 6,500 miles in just three weeks. This was my great escape in life—happiness, freedom and Harleys. To all my sisters and brothers out there preserving our freedom today, this is for you! It's all about freedom!
Michelle Bohn
Lincoln, Nebraska