The love of motorcycling can come on at any age through the encouragement of a friend or even through a change in life that says its time to try something new. These readers took to riding at different phases of their lives, but with similar intensity.
Mother and daughter born to be wild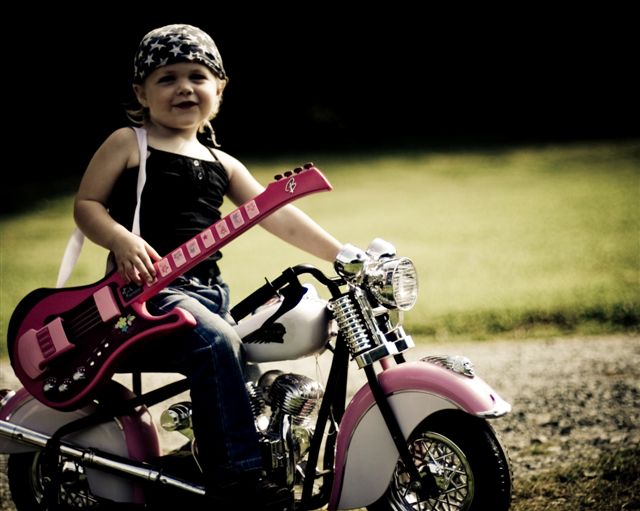 Just as men have sons that follow in their footsteps and become bikers, I have encouraged my daughter, Riley, to ride. She has her very own "Harleyson David," as she calls it. Riley is only two, but begs her father and me to put her bike in the kitchen so she can "go faster." She wears the battery down weekly.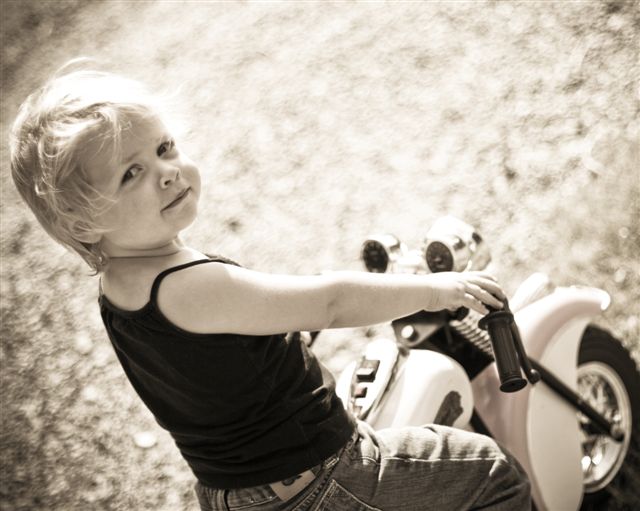 I used to ride my husband's 1200 Sportster, which he traded in for a 2006 Fat Boy. So we could ride together, he surprised me with my own bike on my 30th birthday, a 1983 1000cc that needed a little loving care. I had it painted, picked out a new seat, and new exaust and tires. It has been a wonderful experience.
Kim Stout and her daughter, Riley
Nottingham, Pennsylvania
Riding into a new phase of life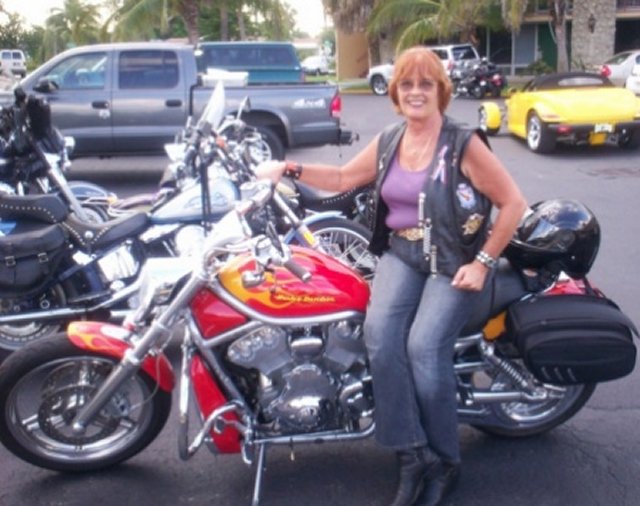 In August 2006, I bought my first Harley, a V-Rod. I probably should have bought a different type, but I am getting the hang of it. Many gals my age (60-plus is all I'll admit to…) learned the bike basics as teenagers, riding on trips with boyfriends or husbands. These men taught us how to start and steer the bikes, but the thought never entered our craniums that we would want to own one!
When the love of my life for 30 years passed away in 2006, I purchased my bike to feel the freedom and wind. I had the fortune of finding a ladies riding group, Women In The Wind Island Breeze Chapter, and riding with them has been wonderful. My sisters helped get me through the hard times and still do.
Sandie Jones
Cape Coral, Florida